Spain Road Trip Itinerary – Route: Barcelona, Calpe, Granada, Malaga & Madrid
Traveling through Europe by car can be an amazing experience. During the summer thousands of Europeans hit the road and travel to all kinds of exotic destinations. It can either be a family road trip on the North Coast 500 in Scotland, or a romantic journey through the Norwegian fjords. But what about a real summer road trip? Well, you have come to the right place as in this blog post we discuss the ultimate Spain Road Trip Itinerary.
Get ready to see some ancient architecture, eat delicious Spanish foods, drink famous beverages and learn all there is to know about the local culture and its beautiful traditions. Vamos! Let's go!
Road Trip in Spain Planner – The Route
The route will take you through all the major hot-spots of Spain, but also focuses on the countries hidden gems. The route starts in the famous city of Barcelona and takes you down south towards the small beach-town of Calpe.
After this you will drive south towards Granada and Malaga where you will include a day trip to Gibraltar rock, before heading towards the capital Madrid. Our Spain Road Trip Planner came up with the following route:
Distance = 1815 Km
Duration = 10 days
If you are interested in a different route, make sure to check out this blog post about the best places to visit in Spain when planning your next road trip.
How to Rent a Car in Spain? Important Tips & Tricks!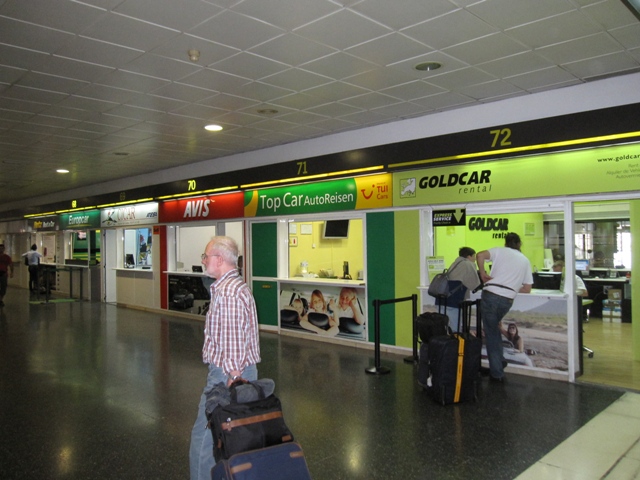 Renting a car in Spain is not complicated, but you need to follow a few basic steps. First of all, it is important that your driver's license is a valid EU license. This can either be a European drivers license or an international drivers license if you are from the America's or Canada.
There is always a basic insurance included, therefore an additional insurance is not mandatory. I do recommend getting an extra insurance for flat tyres as you will be driving a lot of miles and a new tyre will cost you 50 Euro's at least. The additional insurance costs will be well worth it.
At the airport you will find all the international car rental companies. If you are departing again from Madrid, ask if you can drop of the car at their airport office. If not, you can always drive to Barcelona from Madrid and add some extra kilometers to this Spain Road Trip.
Click on the city you wish to start your road trip from and get the best car rental deals and prices: 
Barcelona, Madrid, Valencia or Granada
10 days Road Trip to Spain – The Spanish Culture
Now that you are ready to spent 10 days in Spain, it is time for a quick lesson in Spanish culture and customs! These important tips will come in handy when you are traveling through the small country-side towns and you want to meet the local people. Also keep in mind the Spanish Traffic Rules and Toll roads to make your travels as smooth as possible.
Do's
Be late for dinner, because everybody else will!
Use the Siesta culture to the fullest
Never refuse an invite to a dinner party
Be kind
Tipping in restaurants
Don'ts
Get upset about people being late. That is just the way it is!
Speeding on the highway. They well catch you!
Break the law.
Complain about smoking as all of them do it. And I mean everybody
Talk bad about their favorite football team
With these important tips in mind you are good to go and ejoy your road trip through Spain.
Are you ready for the best road trip to Spain? Vamos!
What to do in Barcelona for 2 days – Day 1 & 2
Once you arrived it is time to find out what to do in Barcelona for the next few days. I recommend you park your car close to the Plaça de Gaudí. Here you can park at Parking Bond Krup for just 2,30 Euro per hour and you are just a 2-minute walk from the city centre. And make sure to check out this blog post on where to stay in Barcelona. It will help you find the best deals!
Exploring the City
From the parking building, you travel through the city by taxi, bus or metro. With the Barcelona Travel Card you can make unlimited travels based on a certain amount of days.
Many blog posts already discussed all the in's and out's of Barcelona, I would recommend visiting the Sagrada Familia, Park Güell and the Turtle Rescue Centre. The first two are your typical tourist attractions, but since they are such an iconic sight I highly recommend you visit them. It is one of the most romantic things to do in Barcelona.
Plaça de Gaudí & Sagrada Familia
Work began on creating the true symbol of Barcelona back in 1882, and the Sagrada Familia remains a work in progress even today. Gaudi's iconic work draws hundreds of locals and visitors alike to its impressive facades and awe-inspiring interior every day, making it one of the most visited monuments in Spain.
Walk past the notorious long queues and explore the amazing basilica at your own pace; admire the facades, museums, and schools. Next to the church you will find the small park: Plaça de Gaudí. From this park you can make the best pictures.
Park Güell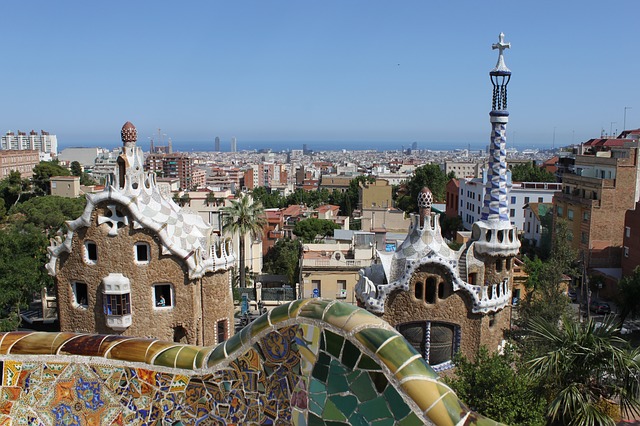 As a public space, Park Güell was much appreciated by Barcelona's inhabitants, and also became a major draw for visitors to the city. It was recognized as an artistic monument in 1969 and declared a UNESCO World Heritage Site in 1984. The park was designed by Eusebio Güell, who wanted to build a British residential park on Muntanya Pelada. When he died in 1918, the park was given to the municipality who turned into a public park in 1926.
Buy your administration ticket today and avoid the long queues!
Turtle Rescue Centre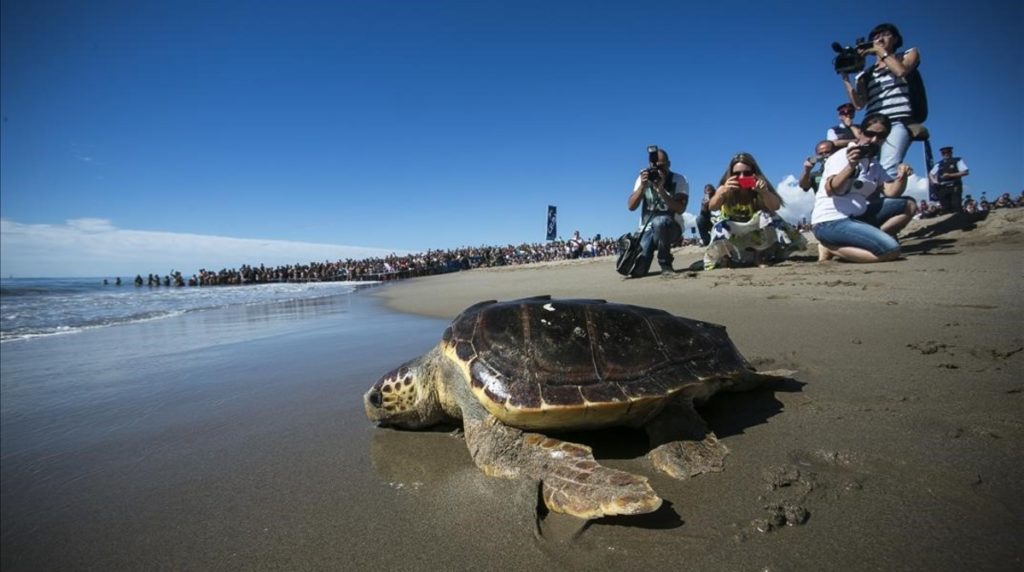 CRAM Foundation is an organization dedicated to the protection of the environment and the species who life in it. Its principal activity is the clinic and rescue of the threatened marine species in danger that strand along the catalan coast, for a later reintroduction into its habitat.
The Foundation also carries out different lines of work in conservation investigation and education; that include social awareness actions about the marine environment status and its problematic.
CRAM has at his disposal a Rehabilitation Center and a technical and human team specially prepared for the marine species attention. It also has two crafts, the Vell Marí and the Pacific, that make possible to work in many field projects.
There is free parking and you need to make an appointment before you visit. You are also located right next to the beach and the airport, therefore a day relaxing on the beach do some plane-spotting is a great idea!
Sometimes there won't be any turtles at the center, but in that case you can also consider visiting the local Barcelona Aquarium. Experience the spectacular Oceanarium as you walk along a transparent tunnel surrounded by sharks. Learn about the seabed and the importance of water to the planet.
Buy your ticket for the Barcelona aquarium here!
Location:
Things to do in Calpe – Day 3 & 4
After spending a few days in the big city, it is time to relax your mind in one of the small beach towns. Calpe is located between two popular tourist destinations Valencia and Benidorm, but is actually still one of Spain's hidden gems. Thankfully, there are a lot of fun things to do in Calpe!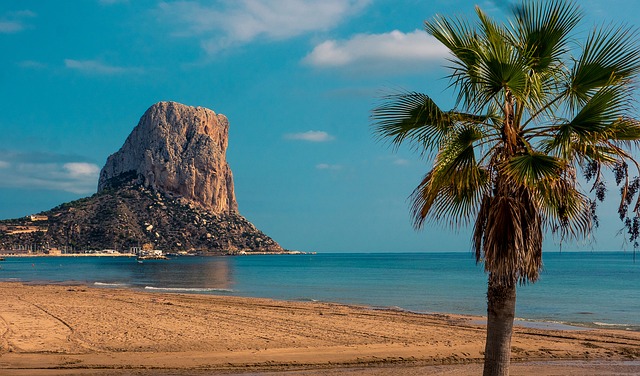 If you want the beauty of the Mediterranean Coast, but not the overcrowded beach bars and loud music, this is the place to be! Staying at the Hotel RH Ifach is an excellent choice. They provide free parking for your car, is a few hundred meters away from the beach and marina and has an excellent cuisine.
Click Here To Find The Latest Deals & Best Prices for Hotels, Campings and Apartments in Calpe!
Calpe Beach Cruise
Enjoy a sailing cruise day in Calpe aboard a modern catamaran. Admire the coastal beautiful scenery and make a stop to swim and snorkel in the clear waters before a barbecue is served on board. Later in the evening, savor a delicious dinner in the port.
Click here for more information and book your cruise today!
Hiking the Peñon de Ifach
The 322 meters high Peñon de Ifach – also known as Calpe Rock – is one of the most famous sights along the Costa Blanca. In 1987, the peninsula island was declared a natural park and is till this day one of the most popular hikes of Spain.
The rock started out as a watchtower as the height and location of the rock was perfect for spotting enemy boats. Today it is beautiful protected eco-system, which has a wide variety of Flora and Fauna (Audouin's gull, Eleanora's falcon and Peregrine falcons).
There are currently two routes to the top; a walking path and a more rocky road. There are several guided tours that take the walking path, but if you wish to go off-road make sure you are well prepared.
Remember to wear appropriate footwear and clothing for the season. Climbing the Calpe Rock is not recommended for children under 12 years.
Excited? Well, get ready for the southern Spain road trip part of this amazing journey!
Places to visit in Granada – Day 5 & 6
Visiting the Alhambra
If you really want to visit a unique location, I highly recommend you visit the palace and fortress: Alhambra! These beautiful place shows how the Nasrin Sultans lived in Granada during their reign from the 13th till the 15th century.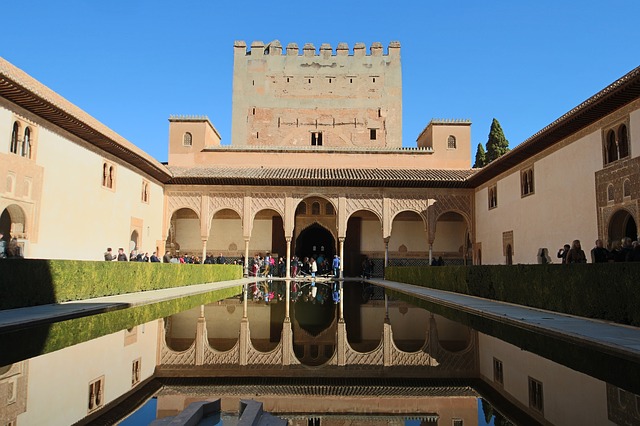 The Alhambra is the most important and captivating monument of Muslim Spain and one of the most visited attractions in the country.
Because its popularity is so big it also comes with one very big problem: Tourists! And a lot of them!
I highly recommend you book your ticket for a guided tour or private tour beforehand. I waited in line almost 2 hours before hearing that the tickets already sold out that morning.
Communication to the costumers is definitely not their strongest asset, therefore I booked my ticket online, and the next day I skipped the line and was inside the palace within 10 minutes!
Tickets include:
• Your entrance ticket is valid for the Nasrid Palaces, Alcazaba Generalife, Palace of Carlos V, and the Mosque Baths
• This is a small group tour, with no more than approximately 20 people
• The tour is conducted in the language you choose when booking
If you are planning to stay a few days extra I highly recommend you read this blog post about best things to do in Granada!
Click Here To Find The Latest Deals & Best Prices for Hotels, Campings and Apartments in Granada!
Things to see in Malaga – Day 7
Malaga is a harbor-town located in the south of Spain. This town is actually the 5th largest city in Spain and has close to half a million inhabitants in the city alone. The beaches of Malaga are also known for its beauty.
Of course, that makes Malaga a very popular tourist destination, therefore it is a must-see when you are doing a road trip in Spain.
Malaga Marina – Plaza de La Marina
Although there are many fortresses and castle to be visited in this area, we prefer to mix things up a bit. After your visit to the Alhambra in Granada, it is now time to visit the famous Plaza De La Marina.
This beautiful marina is a popular tourist destination that offers a whole wide variety of summer activities. There are several beaches nearby that are suitable for families and youngsters.
In the marina itself you will find dozens of cozy little restaurants, which serve top quality sea-foods and local Spanish dishes.
Order a nice bottle of home-made Sangria and enjoy your afternoon siesta. You can also book family bike tours for the day and cruise along the beautiful blue waters!
Click Here To Find The Latest Deals & Best Prices for Hotels, Campings and Apartments in Malaga!
Tips for visiting "Plaza de La Marina"
Collect a free map at tourist information desk. The office is located right at the entrance of the marina.
Be early when visiting for lunch or diner as it can get very busy during the high season.
Visit one of the many statues of the famous Danish author "Hans Christian Anderson". He visited the marina in 1862.
Car Museum Malaga
The car museum Malaga is in the historic Tabacalera Building, which has been renovated for the museum. One can see about 85 cars, which show all the history of the automobile.
There are cars that were made in every decade since the car was invented. All of them have been beautifully restored. This is probably the best car museum in Spain.
The nice thing about this museum is that there is a description of each car on display, both in English and Spanish. So one can learn by reading the car descriptions about the history of each car.
Schedule
Monday to Sunday from 10:00 to 19:00 hours.
Closed: 25th of December, 1st of January.
24th and 31st of December from 10:00 to 14:00 hours.
The ticket office will remain open until half an hour before the Museum will be closed.
For more information call +34 951 13 70 01
Things to do in Gibraltar – Day 8
Gibraltar is only a 1-hour drive from Malaga and is a UK-owned little peninsula in the most southern point of Spain. The whole island is just a few km's big, but has some of the most amazing views you will encounter on your road trip.
There is a city walking tour for just 16 Euro's, which was well worth the money. The good thing? It is just 1 km as the island is not that big, but the guide really shows you all the hidden gems.
Crossing the border
Crossing the border in Gibraltar is not that complicated. It only takes a few seconds and you can go in and out as many times as you want. Just keep in mind that your passport needs to be valid for entering the United Kingdom, not only Spain.
Click Here To Find The Latest Deals & Best Prices for Hotels, Campings and Apartments in Gibraltar!
Europa Point Lighthouse
When you drive to the far end you will see the Europa Point Lighthouse. Here you can park your car for free and have a beautiful sight of the "Street of Gibraltar". There are several monuments and interesting wildlife education signs present at the park.
If you are thirsty or hungry you can go to the main restaurant , which is located at next the parking lot.
If you like carefully you will be able to spot the local marine life. This area is well-know for having lots of dolphins and whales. I highly recommend you do a Dolphin and Whale Watching Tour as they are actually really cheap in this region and the tour guides provide excellent information about their behaviors, habitats and social structures.
Check out this 90-minute Dolphin & Whale watching cruise!
Rock of Gibraltar
Visiting the famous Gibraltar rock (426 meter) is a must-do. This iconic large natural wonder can be seen from miles away and has some of the most beautiful views in Europe. There is a cable transport service that will take you from a small parking lot all the way up to the top.
On the top you will find a nature reserve, which holds a large population of wild Barbary Macaques. Although they might be cute to look at, they are still wild animals, therefore you always have to be careful when you are close to them.
Do not try to touch or provoke the animals as the can bite very hard and most of them carry diseases.
Most of the Macaques arrived in the 1700's when merchants from North-Africa arrived in Gibraltar and left them there. They have been an iconic sight of Gibraltar ever since and draw thousands of tourists each year.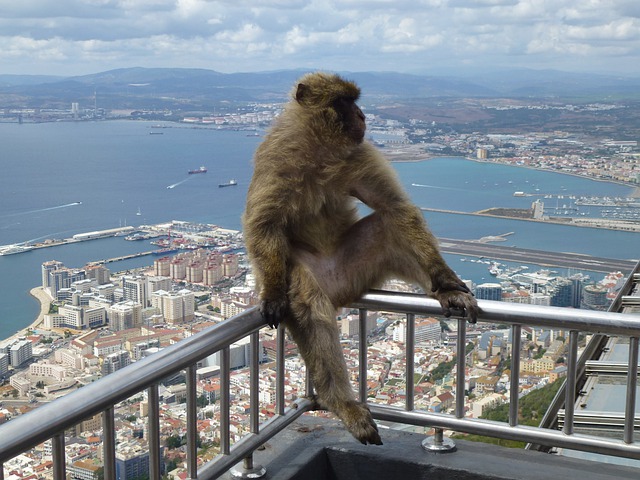 Things to do in Madrid | Day 9 & 10
The final city you will visit on this road trip is of course the capital of Spain.. Welcome to Madrid! This beautiful city is together with Barcelona the most popular tourist destinations of Europe.
If you planned your trip to Madrid correctly, you will be able to drop your car off at the airport, or you can choose to drive towards Barcelona.
It really depends on where your flight departs from, but almost all international car rental companies are located at these two destinations.
But before you go, there are still a few amazing sightseeing experiences you must see when visiting Madrid! I do recommend you park your car and travel by bus when you are visiting the city center.
For just 21 Euro you can get a hop-on hop-off bus card, which is valid for 24 hours. Trust me, you will thank me later!
Click here to buy your hop-on hop-off bus card!
(Related: 72 hours in Madrid)
Madrid Zoo Aquarium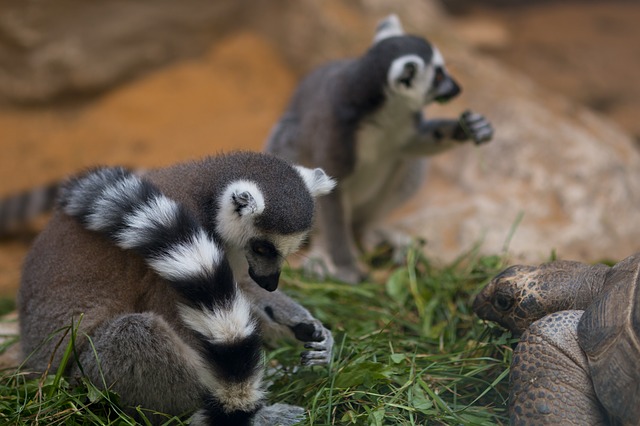 Madrid Zoo has more than 6,000 animals and over 500 species. Mammals, birds, reptiles, amphibians, fish and invertebrates, everything can be found in the five continents that the guests of the zoo can experience.
Ready to meet some real elephants? Or are you more interested in the gorillas? How about a close encounter with a real panda bear?
All these animals and much more can be found in one of the largest zoos in the world. It is almost 20 hectares and next to terrestrial wildlife it als includes a wide variety of aquatic mammals including a spectacular dolphin show, interesting sea lion presentation and a large aquarium.
Click Here To Find The Latest Deals & Best Prices for Hotels, Campings and Apartments in Madrid!
Food Market – Mercado de San Miguel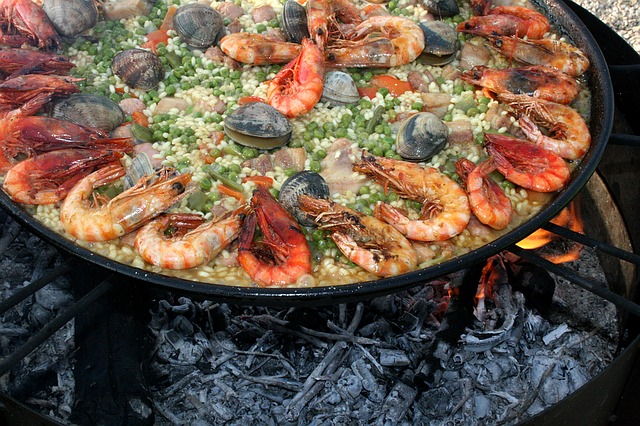 Right next to Plaza Mayor you can find the beautiful and historic building of Mercado de San Miguel. It reopened in 2009 after a 6 year renovation and is currently one of the most popular culinary hot-spots in the city.
The food market offers fresh tapas, grilled garlic prawns and variety of skewers, vegetables and of course delicious drinks. Prices are on average 1,50 to 2 Euro per item and most vendors offer their home-made alcoholic beverages.
Once you enjoyed a will deserved dinner you can get your sugar-rush going at the desert section. Here you will find art-works of chocolate, creams, sugar and much more delicious items that are of course so tasty you will never ever want to leave the market.
Opening times from Sun-Wed 10am-midnight, Thurs-Sat 10am-2am
Classic Car Museum Madrid
This unique experience allows the traveler to go back to Madrid and enjoy our magnificent collection of vintage cars with its contemporary images.
Enjoy this guided tour through our Vintage Car museum that will please everybody in the family. You will get a chance to feel like a gangster in the 20s, to learn how a Ford T from 1915 works or to be pictured inside an "Issetta" (egg car). It will be an unforgettable experience for all the family.
Final words
I hope you will enjoyed this "Road Trip Through Spain Itinerary" and that it will come in handy during your next travel. Spain is a beautiful country with very nice people, but keep in mind that most people do not speak English.
But let's be real here.. Is that not part of the adventure?
Have fun driving in Spain!
P.s – If you are interested to explore the Spanish Canaria islands I recommend you check out my blogposts about road trippin in Fuerteventura, Gran Canaria and Lanzarote.