Road trips are the part of life that allows us to see much more of the world than when we zip from one place to another. A road trip in Ireland is something that is meant to be savored and if you have traveled through this beautiful country, you have likely realized that there are many attractions if you take the time to take them in.
Road Trip Ireland – The Ultimate Irish Road Trip Guide Itinerary
Here is a route that will take you through the best spots to make your road trip in Ireland a great succes!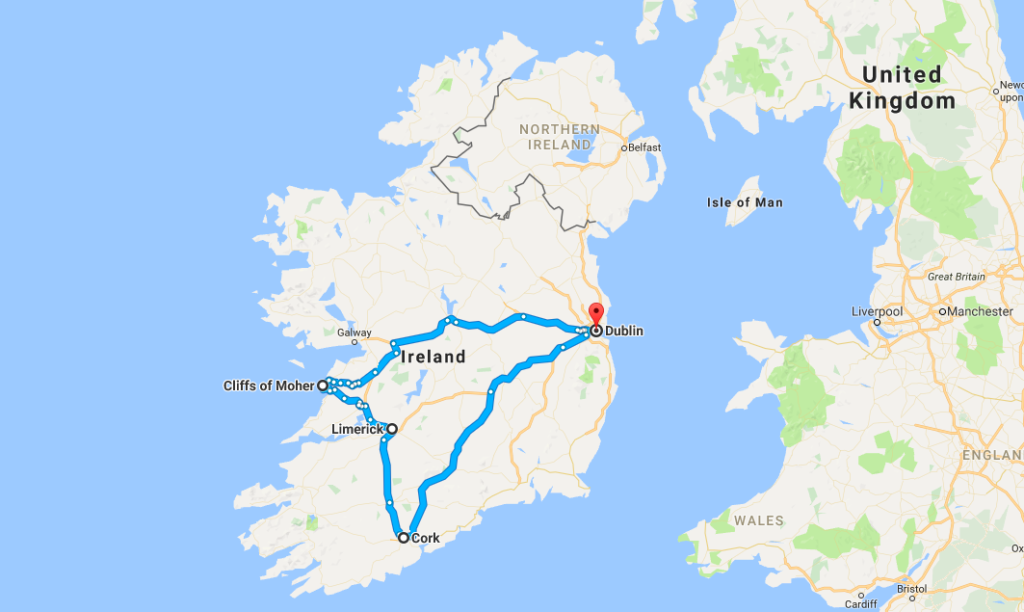 Things to do in Dublin
The best thing about a road trip is that the driver and passengers can stay where they want to for as long as they want to. For the best start to your road trip, you should make plans to stay a bit in Dublin. There are plenty of rental car companies available at the airport so make sure you check all the prices before you arrive.
This city is teeming with Irish culture and many bars throughout the city that not only offer a great drink, but traditional Irish food. Temple Bar is a fun stop while you are in Dublin to fuel up your belly before the road trip begins.
You will quickly realize however that the temple bar is not just one bar, but a whole series of bars, so you are free to pick the one that appeals to you most. Before you know it – you might even be interested to move to Ireland and start living in the amazing city of Dublin! 😉
From Dublin you can travel all over Ireland. Including an amazing road trip to Dingle.
For great deals in Dublin: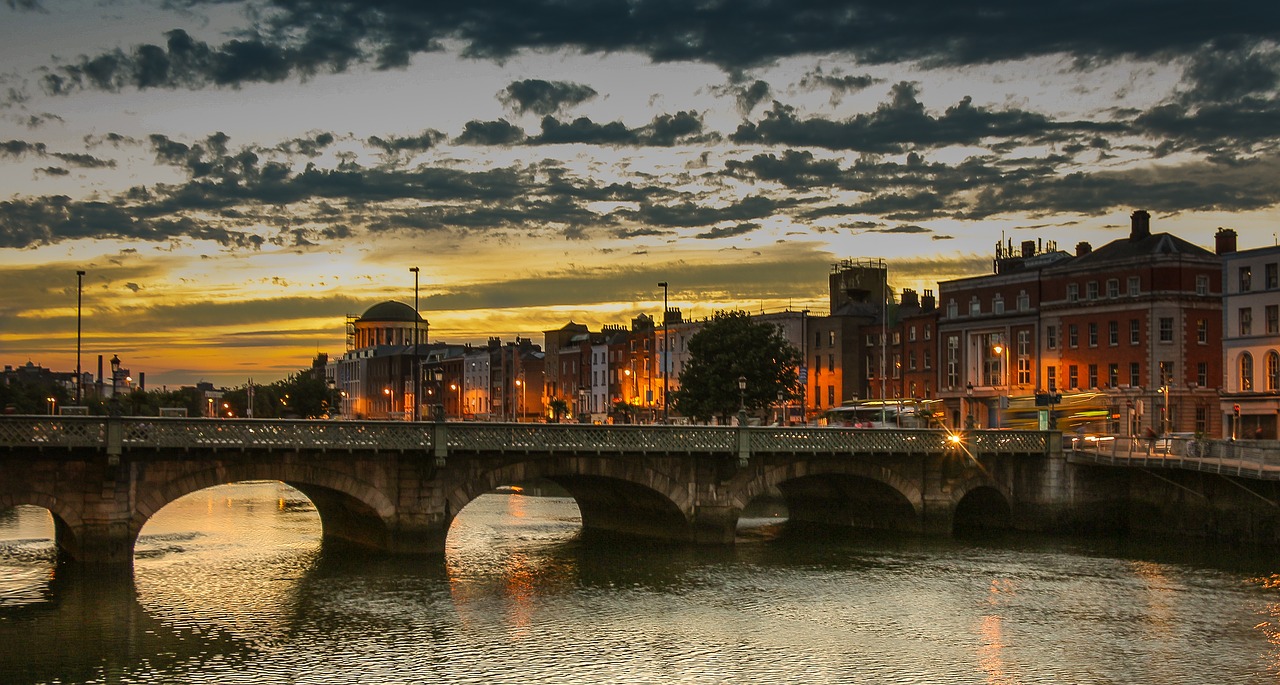 Driving to Cork
Upon leaving Dublin heading to Cork, you will find yourself on the M7 and leads directly into M8. It is important to keep in mind that these are toll roads, but the trip is well worth the toll.
Along the way, you will come to Newbridge and if you are looking to buy some hand-crafted silverware directly from the maker, you need to stop at the Silverware Factory and browse for a while. The beste discount codes for the Silverware Factory can be found at this website.
After you have your new silverware safely in hand, you should head to Cashel if you are into castles. Ireland is famous for castles, but some of the more famous ones have long tourist lines to contend with. Cahir Castle is not the biggest tourist attraction for castle lovers, but it is something to consider if castle viewing is on your list for your trip.
Admission Prices
2017 Adult: €5. | Sen/Group: €4. | Child/Student: €3. | Family: €13.
Mid Oct – February: Daily 09.30 – 16.30 | March – Mid June: Daily 09.30 – 17.30 | Mid June – August; Daily 09.00 – 18.30 | Sept – Mid Oct: Daily 09.30 – 17.30 | Closed at Christmas from the 24th to the 30th December inclusive. Average Length of Visit: 1 – 1.5 hours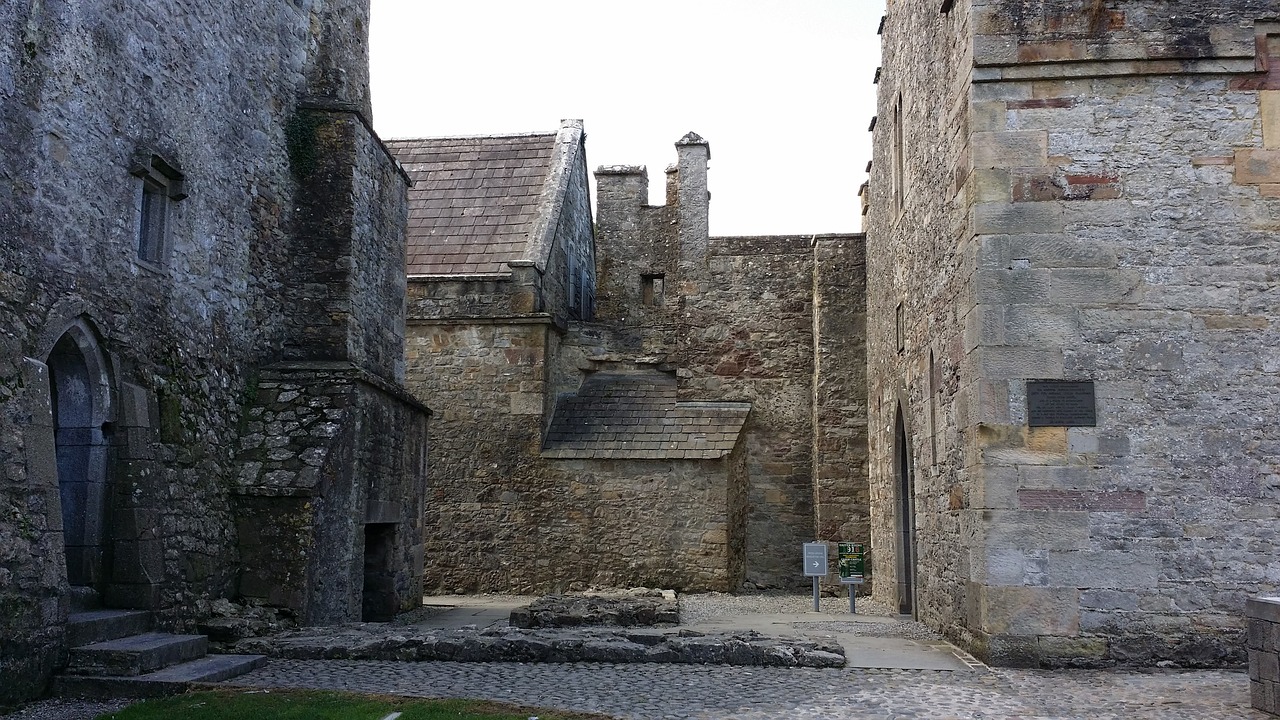 Things to do in Cork
Cork is a great stop along your route due to the fact that it is home to some of the most impressive glass makers anywhere in Ireland. The Waterford Crystal Factory is the perfect place to pick up a hand-crafted item for that person you left back home that may be a little difficult to buy for.
A specialized glass piece from here will be quite inexpensive because you can purchase it straight from the manufacturer. No one can turn down a beautiful glass piece. For some great prices (discounts up to 30%) go check out The Waterford Crystal Outlet. Perfect for the low-budget road trippers!
Cork is also a place to take a bit of a rest if you need it. The town is full of quaint inns to meet anyone's sleeping preference. You will also be pleased to know that Cork is only a 10-minute drive from the famous Blarney Castle, so a small side trip may be in order. If you have extra time, I recommend traveling to Beara Peninsula from Cork. This is a beautiful area you do not want to miss if you have the time.
| | |
| --- | --- |
| Adult Admission | €14 (Normally €15) |
| Student/Seniors | €11.50 (Normally €12) |
| Children (8-14 years) | €6 |
| Family (2 adults + 2 children) | €35 (Normally €37) |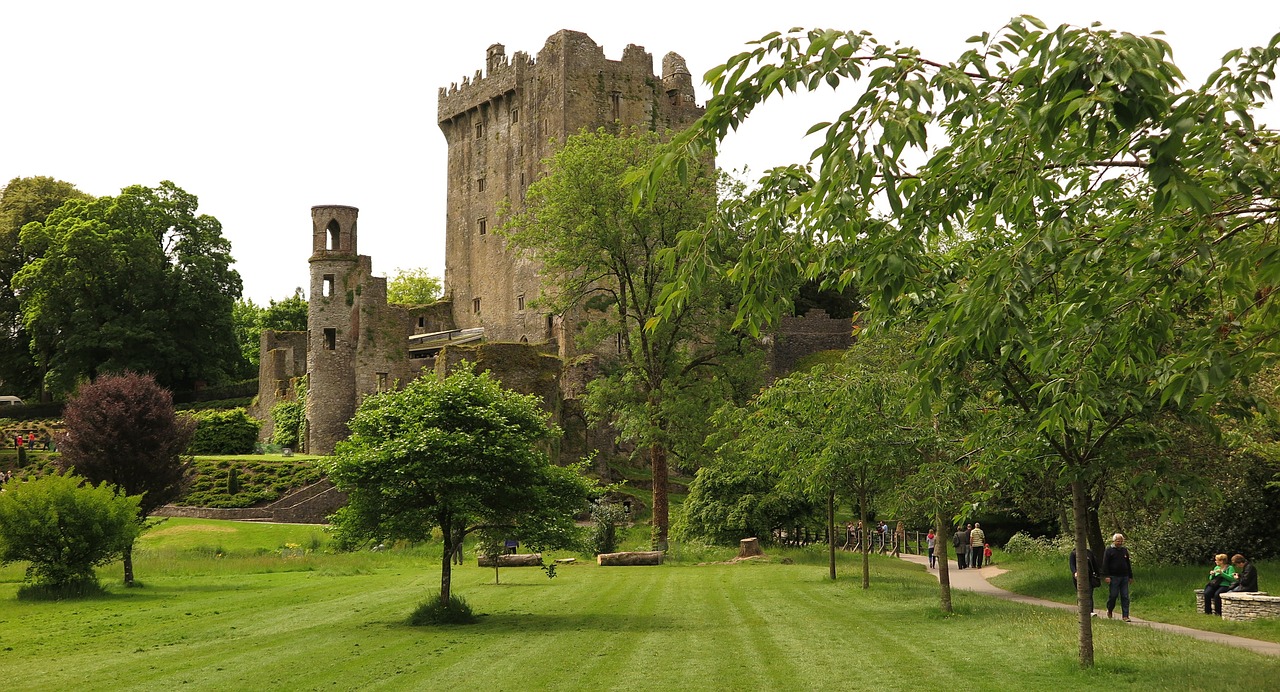 Things to do in Limerick
The road from Cork to Limerick is quite a long stretch and will take several hours, but the views from N20 and the small little stops along the way will make it all worth it. While in Limerick you should take some time to take in the sights.
The town is quite old and has both an ancient side as well as the new side, but for the best view the Locke Bar is perfect. From this vantage point you can look out over the water while you sip on your favorite drink while listening to some Irish music and watching the water go by.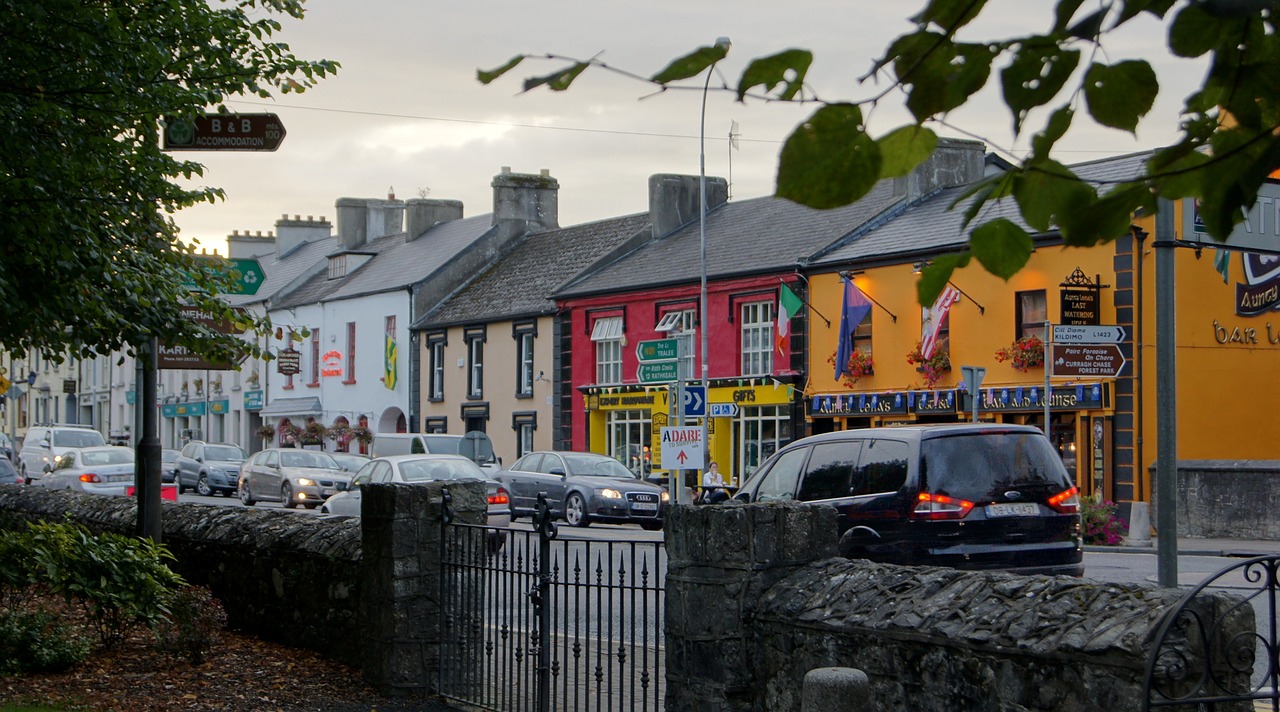 Visiting the Cliffs of Moher
Many will state that the Galway that connects Limerick to the Cliffs of Moher is a bit difficult, but road improvements have made the journey much easier than ever before.
The drive allows for motorists to take it slow for a few hours and simply enjoy the scenery. Stopping every so often and taking pictures will give you some of the best photography shots you can find on your road trip through Ireland.
The Cliffs of Moher are some of the most famous cliffs in Ireland and have been depicted in countless movies throughout the years.
The cliffs have been carved out over centuries and therefore many of the structures depict actual images such as the sitting woman on the southern end of the cliffs. The dramatic drops make for a great afternoon of jaw dropping photography.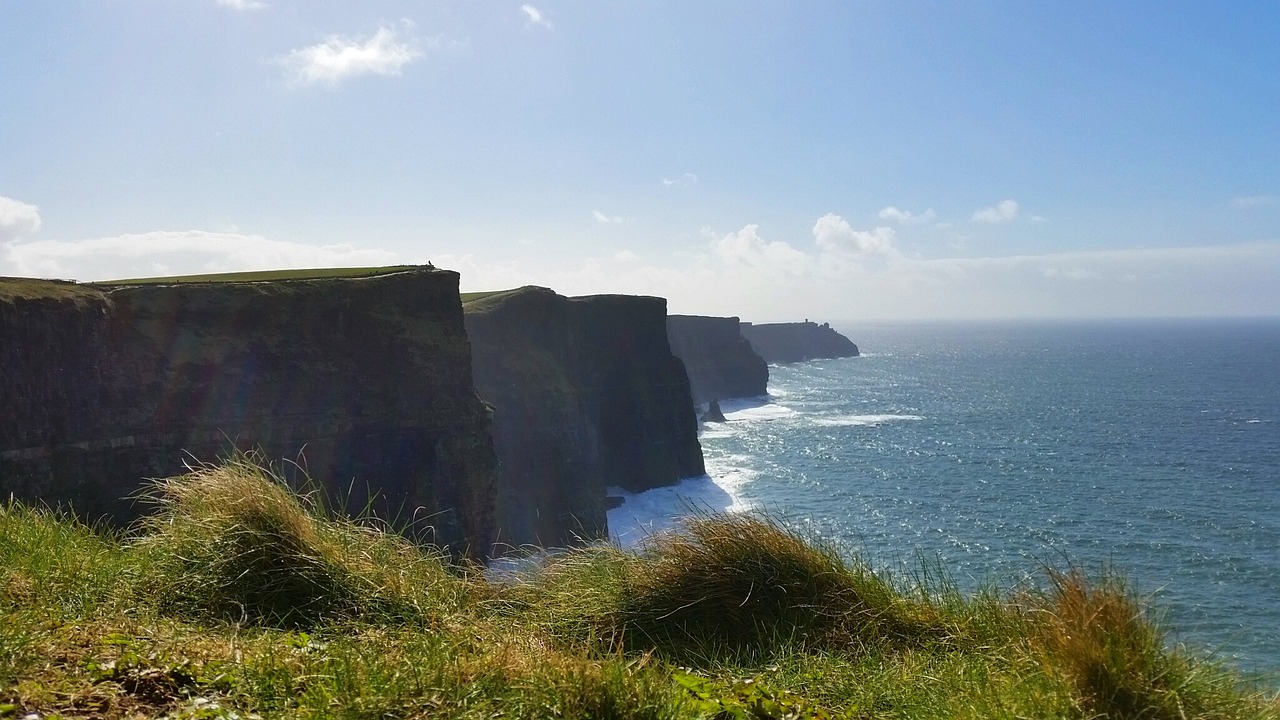 I hope you have enjoyed this road trip in Ireland. It is a beautiful country and once you have visited you will want to come back again and again.
Inspired to explore more Irish culture? Make sure to check out these popular Irish towns for a once in a lifetime experience! 🙂
Keep on driving, road trippers!