Five Amazing Road Trip Cars to Consider for Your Next Adventure!
Road trips can mean different things to different people, so rarely is there a vehicle that suits everyone. However, knowing what's available when it comes to your wants and needs ensures that you're able to get on the road sooner rather than later. Are looking to have the wind blowing in your face? Or looking to enjoy the open road in comfort? With the following five road trip cars anything is possible!
Volkswagen T1 Camper Van
Coming in at 34 bhp, the Volkswagen T1 Camper Van isn't going to break any speed barriers, but that's much of its charm, and why it's ideal for life on the open road. Not only can you enjoy every moment of your road trip simply then rushing by but you can also survive within the van. Thanks to the inside small cooking and seating area. Although introduced back in the '60s, the T1 Camper Van remains one of the most popular road trip cars today as it did back then.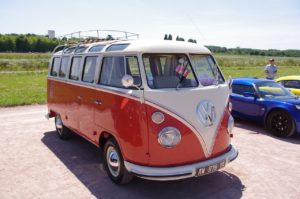 Volkswagen Beetle
There's no favoritism here (Ok, maybe a little bit!), but there's no denying how influential Volkswagen have been when it comes to providing travellers with the perfect car for road trips. I liked this car so much that I had decided to do the trip of a lifetime in a Volkswagen Beetle. While it doesn't have the camping features seen in the T1 Camper Van it does a smooth ride with a retro finish. Therefore many have adopted this car as their first choice when it comes to road trips.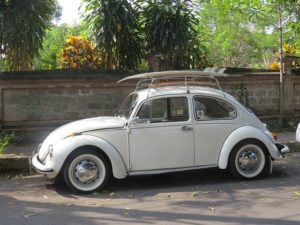 Mini
First introduce by BMC in the late'50s, the Mini is symbolic with British motoring. This was cemented further when they were the primary focus of the movie 'The Italian Job,' . So why is the Mini so popular for road trips? True, their size is on the small side, but this is what really adds to the character of the Mini and it's name. The Mini is a perfect car for those who just want the basics with a little bit of attitude!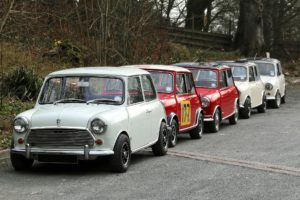 Porsche Boxster
Sometimes going at a pace just isn't an option, and there are those who would rather feel the wind in their face rather than taking in the various sights. Fear not, as all your needs are covered with the Porsche Boxster. It may cost you a little more, but those looking to breathe in the country air while making a statement will find that their needs are catered to with the Boxster. What's more, there's even a great deal of space for such a small car!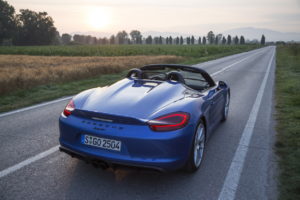 Volvo 740
While many of us love traditional and beautiful road trip cars, not everyone will have the budget available when it comes to purchasing such a vehicle. Although the Volvo 740 is a somewhat aged model, you can't fault its reliability. Purchasing a second-hand model shouldn't cost too much, and there's even room for a family of four. You probably won't get any looks of admiration, but a road trip is about so much more anyway! It is also the most fuel efficient of the bunch.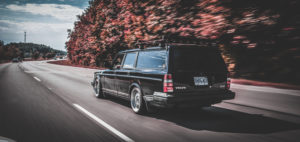 As you can see there is plenty to choose from when choosing the right road trip car for your next trip. Important is to consider budget, purpose of the trip and your personal requirements. A good planning before any road trip is useful.