Use These 5 Tips to Make The Perfect Road Trip Plan!
Decided to head out with your friends on a road trip? Feeling excited about everything that you will get to see and do? Whilst it is great to look forward to your road trip, one of the most important things has to be that you make a road trip plan too. Some of the most important things to think about during a road trip are the car that you take, any money that you will need, insurances for your trip and not to mention your route.
To help you to have the most amazing road trip, we have put together some of our top tips. All you need to do is read through them, then decide where your next road trip is going to take you.
What type of car will you take?
As your form of transport, the car you take is important. If you decide to go with the classic cars like the Volkswagen T1/T2 or Beetle or a more modern version, you will need to make sure that it is one that you are comfortable to drive. That is spacious enough for your passengers and their luggage, and of course that it is reliable. If you are taking your own car, then you will need to ensure that it is fully serviced and checked out before you start your trip. The last thing that you will want is to break down halfway through your trip.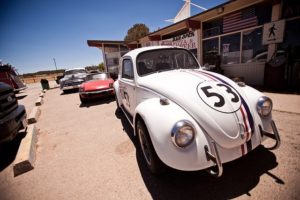 How will you afford everything?
Driving yourself somewhere may seem like a much cheaper alternative to flying or taking the train. But it can come with its very own hidden costs that you may not have factored in. You will need to think about aspects such as food, entertainment and of course the place that you are going to stay during the night.Be realistic about what you can afford, and try to find the best way to save up all the money that you need before you go. That way you won't find yourself running out of money during your trip.
Do you need any insurance?
The first type of insurance that you should think about is car insurance. After all, you need this type of policy to ensure that you are legally able to drive a car. It is important that you also think about travel insurance if you are driving abroad. As well as checking out what type of extra insurances or cover you may be required to have if you are in a different country. MoneySuperMarket is a great website to compare different quotes.
What is the best route?
Whilst you will know your destination for definite. Are you sure on the route that you will take? There are a variety of websites out there that can help you to plan out your route before you leave the house. These are designed to help you with your trip. They will help to make sure that you pass a variety of different attractions, sights, hotels, service stations and restaurants. All the things that you will want to see during your road trip. It is also important that you speak to your fellow road trippers. Otherwise you could find a few disgruntled passengers if they are not hitting the stops that they want to hit!
At the Road Trip Guy we made an overview of interesting road trips in different countries (Section: Road trip Routes) ready for you to explore, but you can also check my own European road trip (Section: The Trip 2017)
For planning the route and making the map I am using Google Maps, but also Google My Maps. Don't get confused with the two as they are not the same. Google My Maps has much more options and allows you to share extra information at each stop including photos, links and pictures. Awesome to share on social media. You can see mine on the frontpage or my instagram.
https://www.instagram.com/p/BWs7Lxbg37P/?taken-by=theroadtripguy
Where are you going to sleep?
When it comes to finding accommodation on a road trip (blogpost: Finding cheap accommodation), there are plenty of options to consider. Camping, hotels, motels, hostels and air bnb. All of these have their own benefits and the choice will entirely depend on what you prefer, as well as how much money you have to spend. So, the best way to have the ultimate road trip is not only to let your hair down. But also, to make sure that you have everything in place with a road trip plan before you go.
Have fun!