If you ever visited Denmark you will think mainly of two things: Beautiful architecture and expensive tourist activities. It is indeed a problem for many tourists that the cost of going out for dinner, visiting the museums and zoos and having an alcoholic beverage comes at a higher cost compared to the rest of Europe. Good thing, I figured out a way to keep your cost at a minimal as even I was a bit in shock when I arrived in Copenhagen during my Europe road trip of 25.000 km. My eyes were set on Tivoli Gardens and it was time to see how "Dutch" (Cheap ass!) I could make this day trip. This is my experience visiting Tivoli Gardens in Copenhagen on a budget.
Ps. Make sure to also check out this blog post about 15 fun things to do in Copenhagen. It is a great one!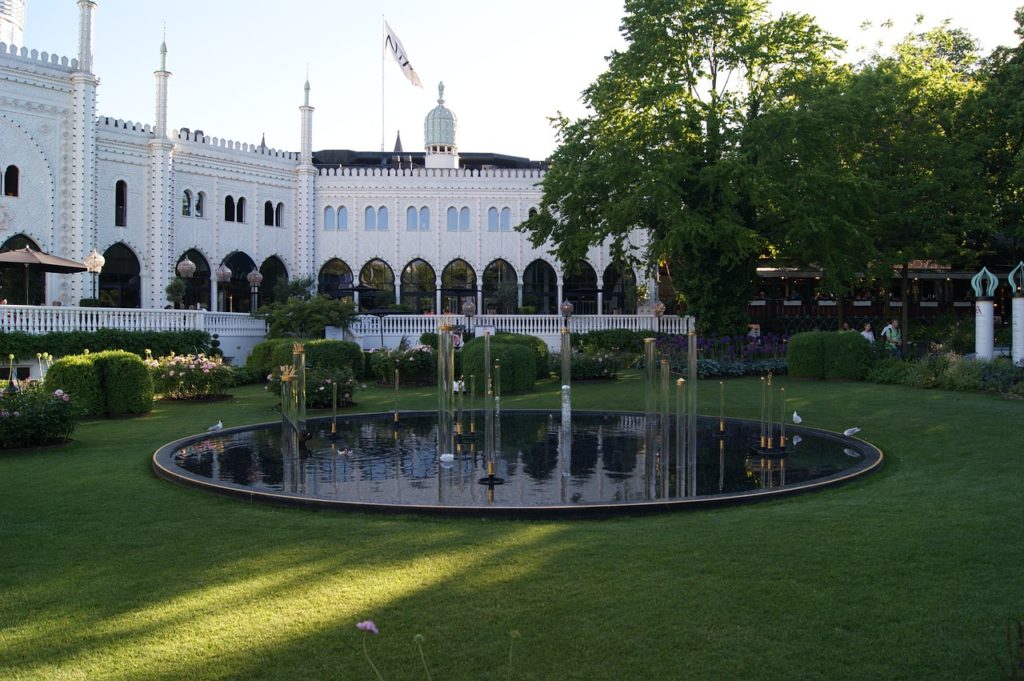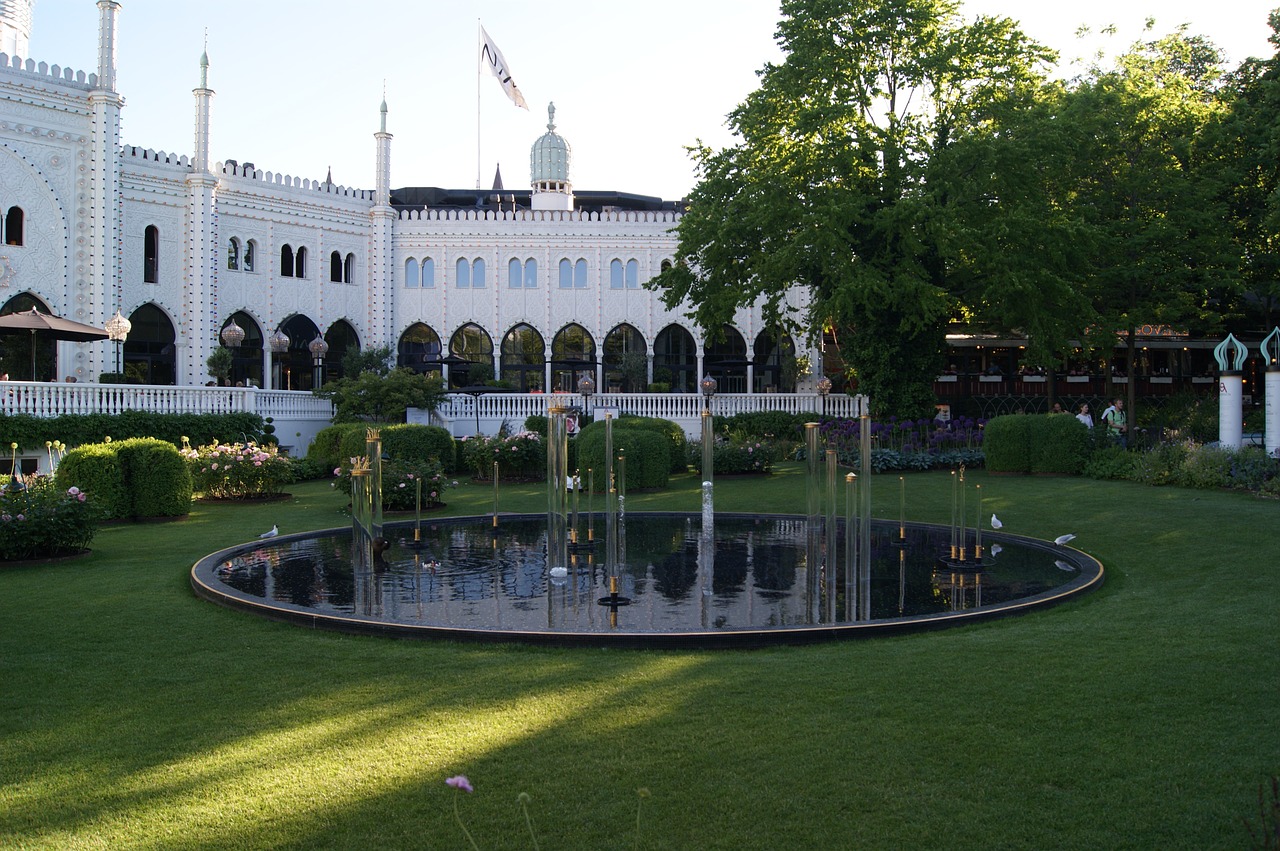 Where do you buy your ticket?
It might sound like a weird question to ask, but the location of where you buy your entry ticket can vary up to 30% in price! Holy moly, what a big difference! So how did I found out? First of all, I checked at the ticket booth of the park itself. Seemed like the most common place to buy a ticket anyway and the price was 120 Danish Krone for a basic ticket*. Ok, so now that I knew the basic ticket price I started looking on the typical discount/coupon sites and found the cheapest one for 130 Danish Krone.. Hmm that was weird. How come these so called discount/coupon websites actually show a "discounted" price that is 10 Danish Krone more expensive then the original price?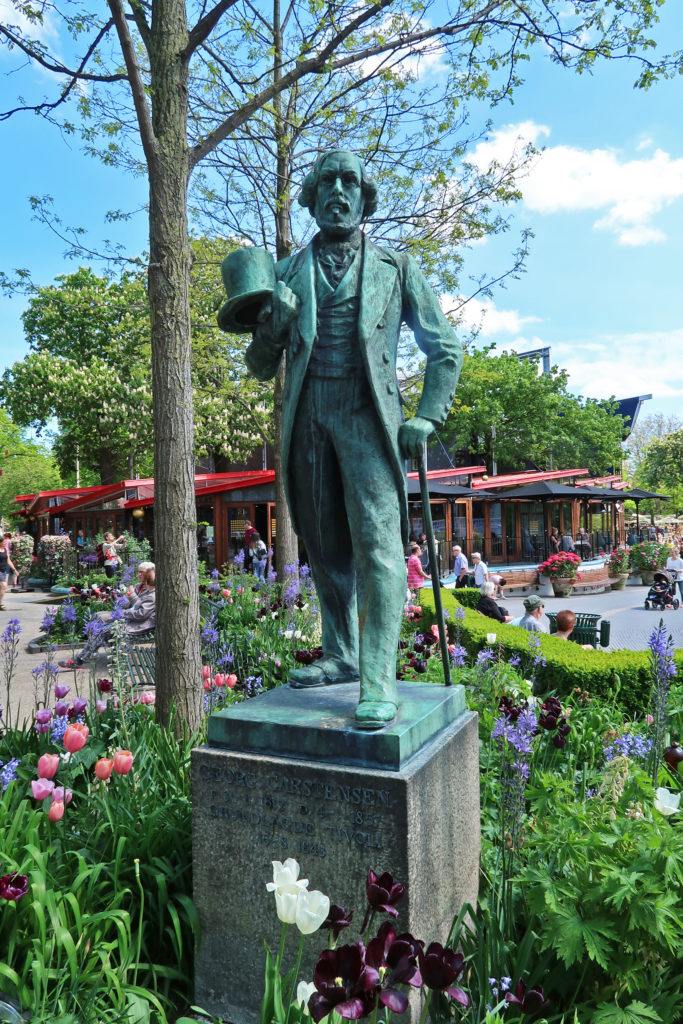 I was planning to go the next day therefore I thought I would just buy the ticket at the ticket booth of the park. Little did I know that when I returned to the Generator Hostel (I was staying here) you could also buy the ticket directly from the hostel reception. The price? Just 100 Danish Krone! Wow, that was a 30% difference between the hostel price and the discount/coupon websites. Lesson learned as next time I will definitely check all these 3 channels first before purchasing any ticket.
Price of ticket per location:
Hostel                                 : 100 Danish Krone
Ticket booth at the park       : 120 Danish Krone
Discount/coupon                  : 130 Danish Krone
* Basic ticket only gives entrée to the park and does not include any rides.
Surviving in the gardens
Surviving maybe sounds a bit dramatic, but if you pay close to € 7,- (50 Danish Krone) for a medium sized ice cream your wallet protecting instincts might just kick in a bit faster then usual. Good thing is that Tivoli Gardens allows you to bring in your own food! Now that is truly something amazing for a theme park. Therefore, Kane, Steven, Tom and I fully loaded our bags with all the food and drinks you could think of. We spent the whole day relaxing in the sun and watching the free concerts they give. Just make sure you are fast with grabbing some of those very comfortable lounge chairs or else you might have to sit on the grass the whole afternoon. Then again, that might not be the worst thing in the world if the sun is out.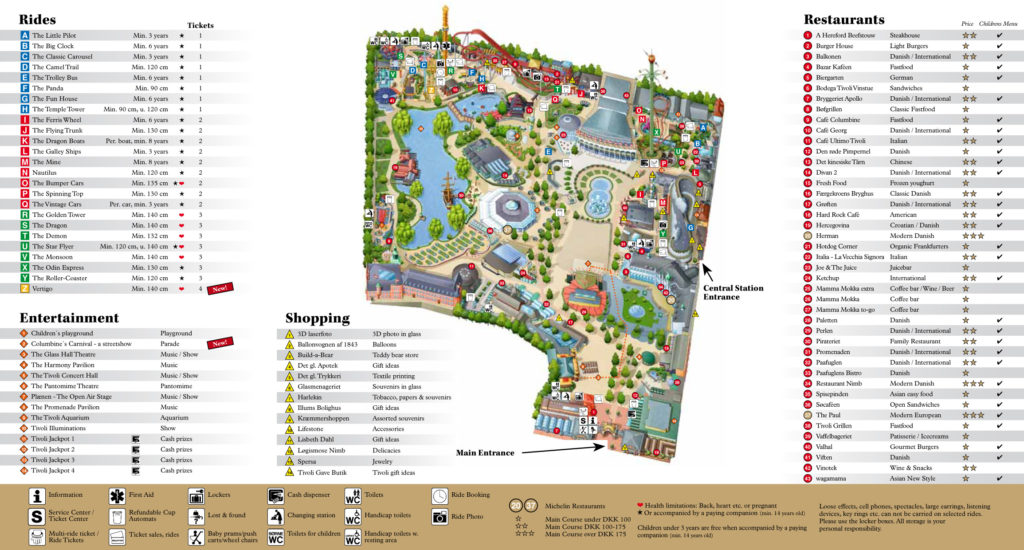 The rides
It is a good idea the check out beforehand the rides you want to do. There is also an all inclusive ticket price, but if you are like me and just want to do a ride or two and relax then it is better to just pay on the spot. Rides can vary from 20 Danish Krone to 75 Danish Krone. So be prepared to pay up to € 11,- for a rollercoaster ride if that is your thing.

One last little piece of advice
In the summer season Tivoli Gardens organizes all kinds of evening activities. The park is even open till midnight. In the evening there is live music and fireworks, but if you go in the morning it might be a long stretch to make it all the way to midnight. These fun packed evenings are most of the time on Friday and Saturday. Go at 5 pm and you could spend a few hours relaxing, playing some games and go on some rides before you start your dinner (which your brought in yourself) and listen to some amazing music and top it all off with a spectacular firework show!