I was walking around Bergen when I came across a ticket shop for the famous fjord cruises. Between all the big offers, on a small  A-4 paper there was a sign that said; Learn how to make apple juice and sauces. Visit the Eplet Bed and Apple farm in Solvorn! Hmm.. That is something new, I thought. I don't have any idea how they actually make biological apple juice and jams? I made a picture of the flyer and went back to my hostel as my mind was focused on hiking the Trolltunga the next day.
Getting to The Eplet Bed and Apple Farm
Waking up the next day was a nightmare. I used muscles during my hike that I never knew I had. Time for some wel deserved rest for the next coming days. Where should I go next? I checked the map and saw that the Solvorn was only 4 hours up north and towards the city of Trondheim. Oh boy, I can't wait to sleep for a few days in a quiet little farm village and catch up on my blogging as well! After about 250 Km. I finally arrived at the Lustrafjord where the town of Solvorn is located. Getting lost in Solvorn is impossible and the first thing you see when you enter the town is a sign;
Eplet Bed & Apple Farm —> This way!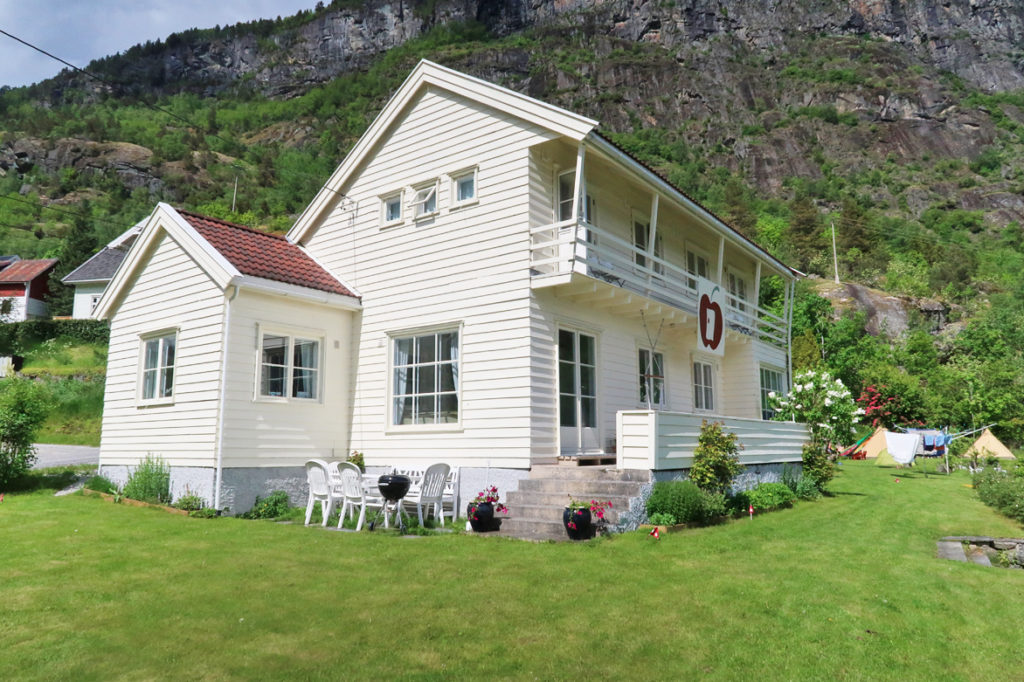 Welcome to Norway's hidden little treasure
Once arrived, I instantly noticed the gardens next to the guesthouse. They were full of apples, pears, raspberries, blackcurrant and blueberries ready to be used for the family owned juice & jam business. At the reception I received a warm welcome from Trond Henrik and his girlfriend Agnethe. The reception was also selling their products and it was great to see shelves of juices, dried apple, jam and other delicious organic foods. They produce up to 15,000 liter each year that they sell in their shop, but also all over the region.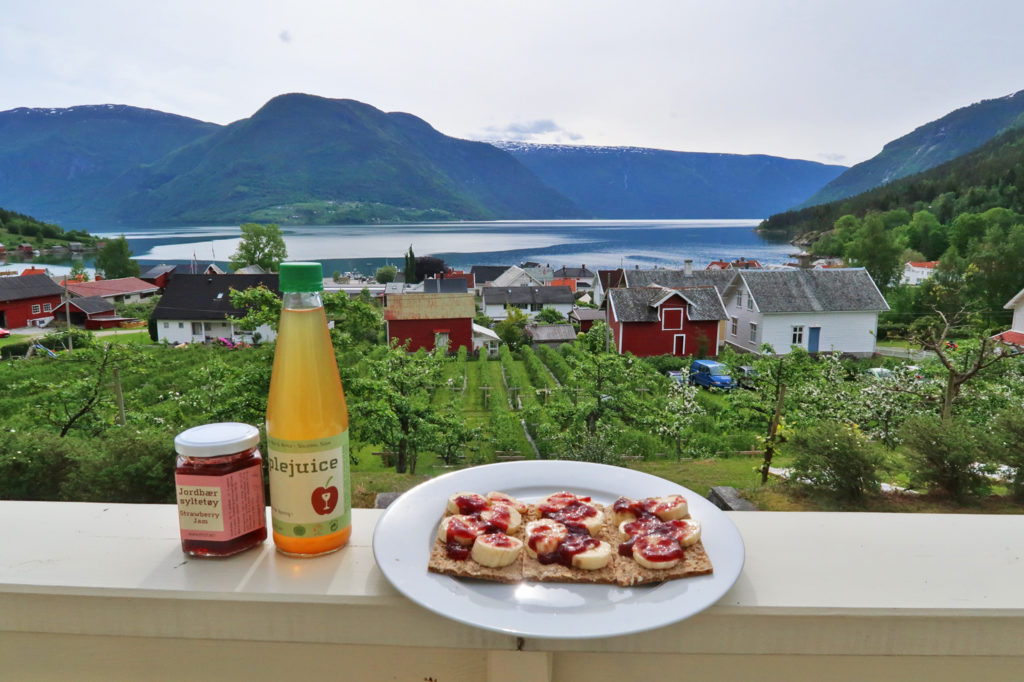 Trond showed me around the premises and I could instantly tell there was a friendly and relaxing atmosphere around the hostel. The cosy living room offered free Wi-Fi, board games, a kitchen and a stunning view over the fjord. There was even a guitar that people could use and of course I could not resist to play a tune or two during my stay at the hostel. Here is where you will be staying, said Trond. He pointed towards the garden. Lovely, I said! A nice green field with sheep, hammocks and apple trees right next to my tent. Does not get any better then this!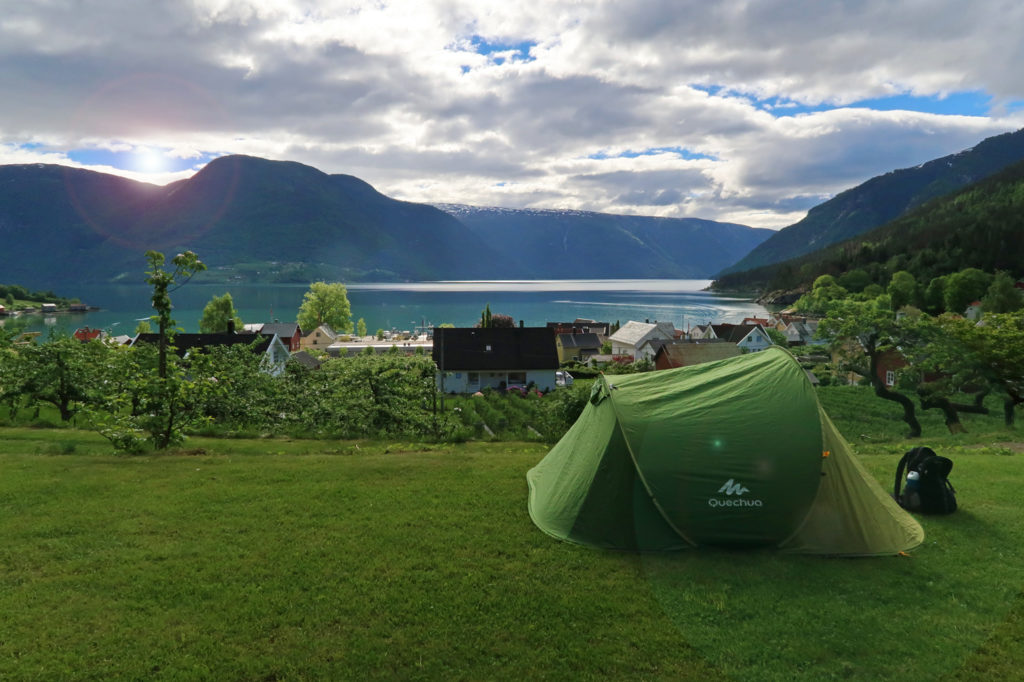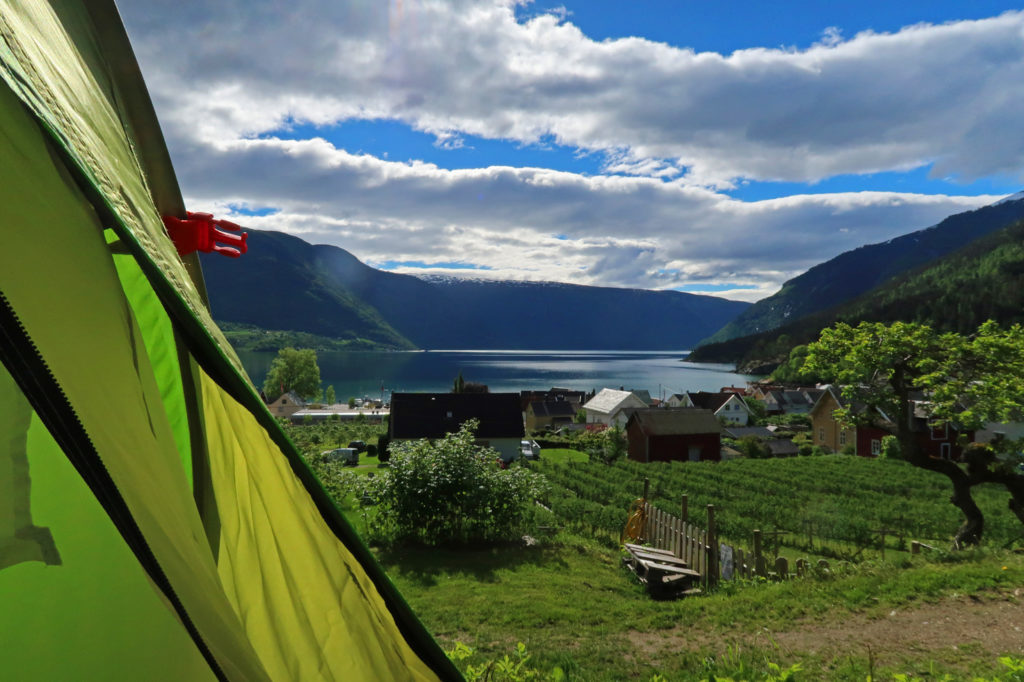 Spending my days
For the next 5 days I enjoyed my time away from a busy life and relaxed to jazz-music every evening whilst having amazing biological breakfasts each morning.The facilities have two well-equipped kitchens, a nine-hole crocket golf course, mountain bikes (which are free to use with 5 days are more in the hostel) and of course sweet little lambs which you can bottle feed.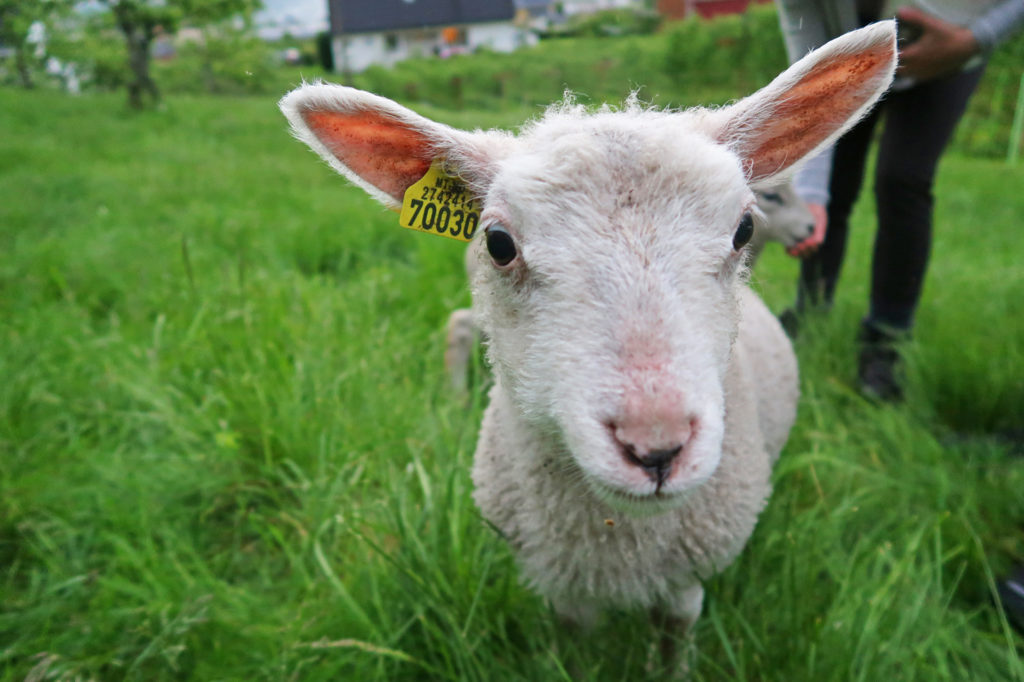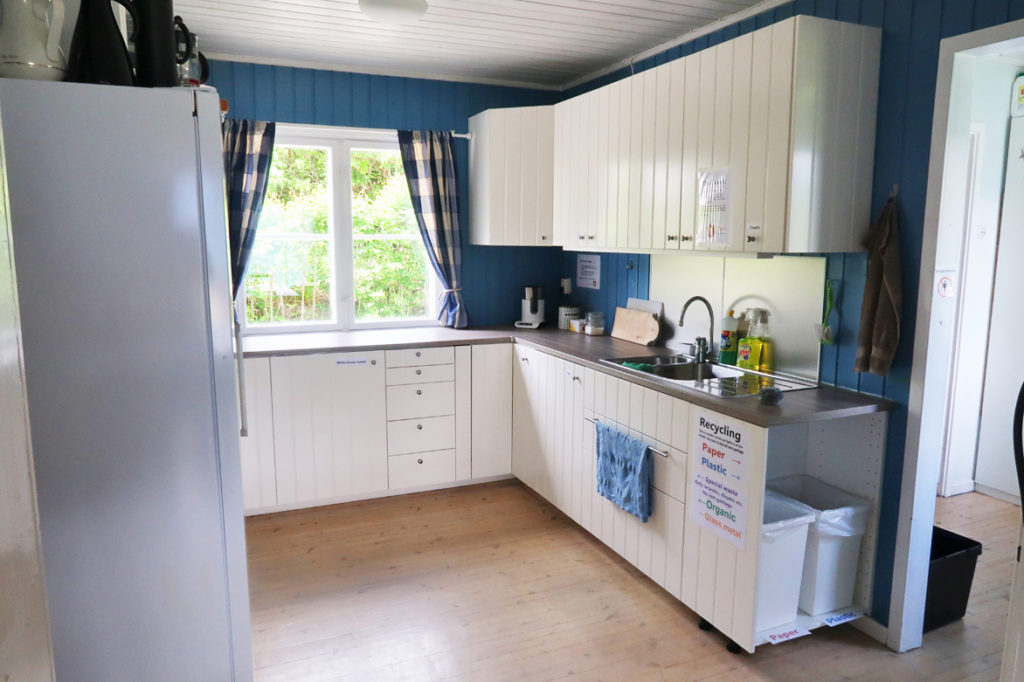 Use the bikes or the nearby ferry to explore the beautiful Sognefjord region. See stunning waterfalls, views of the fjords and ancient old stave churches. Yes, my friends.. The Eplet Bed and Apple Farm has it all. I really had a great time catching up on my blogging whilst recovering the body from the Trolltunga hike. I will also make a Vlog about my visit to the farm. It is coming soon!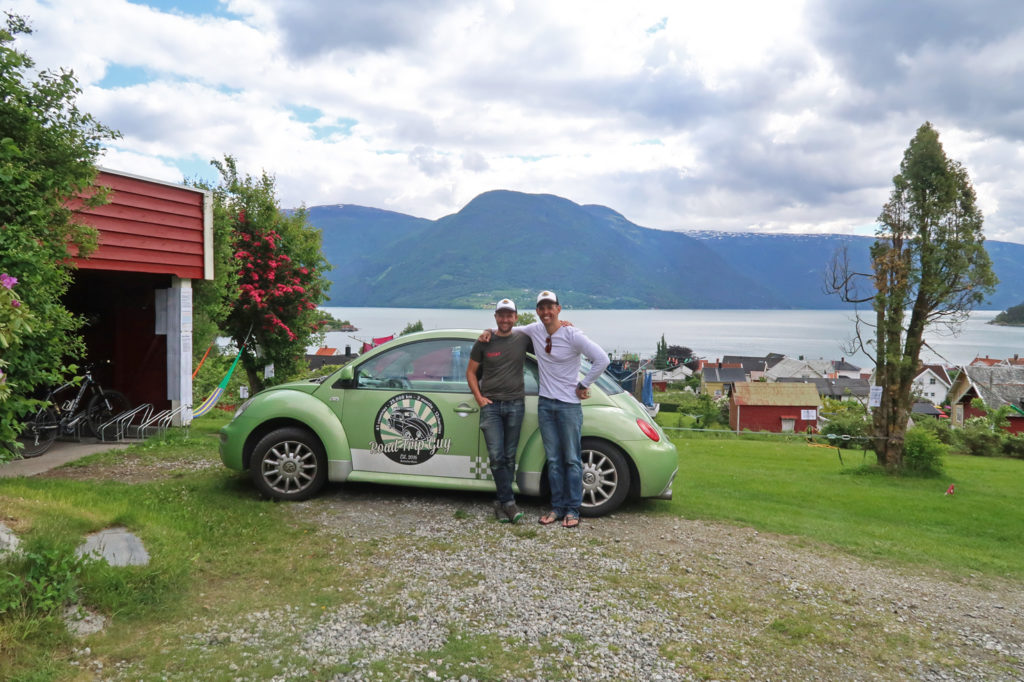 Schedule 2017: Open from 20th april to 30th september.
For bookings at The Eplet Bed and Apple Farm: Eplet Bed & Apple Farm