With over 20 islands, the Gothenburg Archipelago is a beautiful collection of islands right in front of the city of Gothenburg. I visited the south archipelago and will discuss how I got to most of the islands for just € 18,- and spend a great day wildlife & nature sightseeing, eating delicious foods and checking out the local history of these amazing, but very small, islands. Visiting the Gothenburg Archipelago Islands on a budget is not that difficult. Let me show you how!
P.s If you are in need of any information about the best hostel in Gothenburg please check my blog post : 25.000 Km Europe Road Trip part 3: Copenhagen, Gothenburg and Oslo
How to get from Gothenburg Central to the Islands?
That is an easy one. From the city center take tram 11 towards Saltholmen. It is about a 30-minute ride to Saltholmen! It's simple and quick and it will actually show you the beautiful scenery of the suburbs of Gothenburg. You scan your ticket once you get inside the tram, but on the whole journey we did not get checked once. Please see below the map of the tram routes and stations in Gothenburg. In the bottom left corner you see the route of tram 11 and it's final destination in the town of Saltholmen.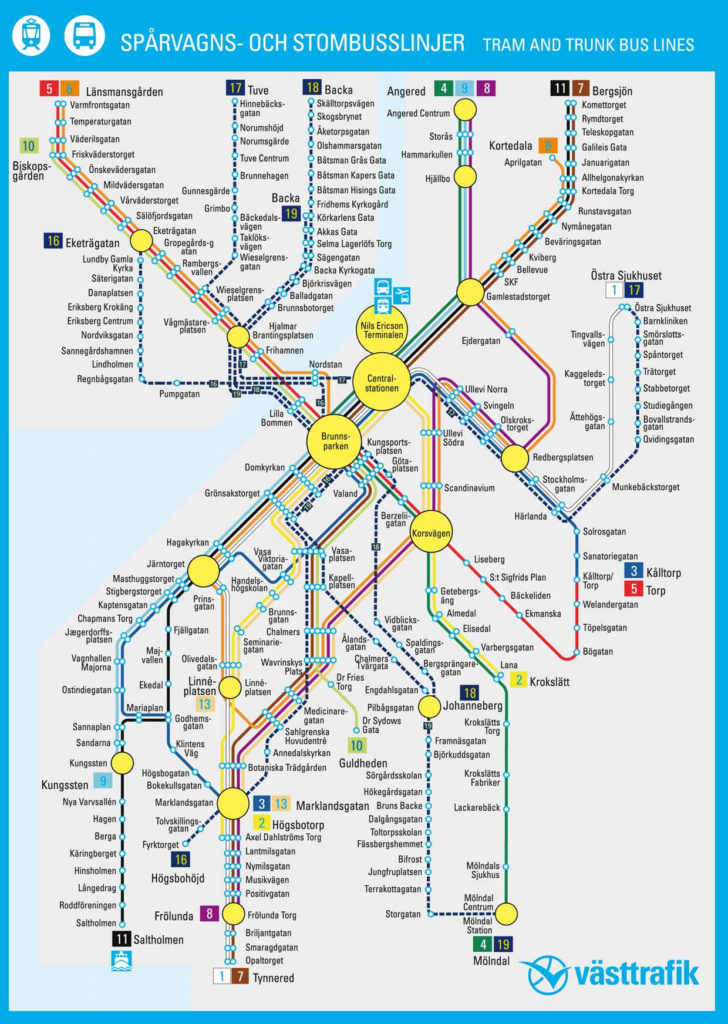 How much does it cost?
The Gothenburg Tram operator Västtrafik sales day tickets that give you a free use of any of the trams for a period of 24 hours. You can travel all over Gothenburg if you like with just one ticket. The price? Only €18,- ! How cheap is that? But wait, there is more! You see, the tram operators and the ferry companies have a co-operation together that includes you being able to travel on all the ferries with the same day ticket. Yes, that is right! For just €18,- you are covered for all your transport through Gothenburg and towards, and in between, the island. You can buy these tickets at most of the newspaper and tram station kiosks. I know it sounds like an infomercial, but trust me as it will be the best purchase you make in Gothenburg.
Ahoy captain! Getting on the ferry from Saltholmen to the islands.
Once you get of Tram 11 it is about 200 meter to reach the Saltholmen Ferry Terminal. A large variety of ferries will leave from this terminal and bring you to all the different kinds of islands.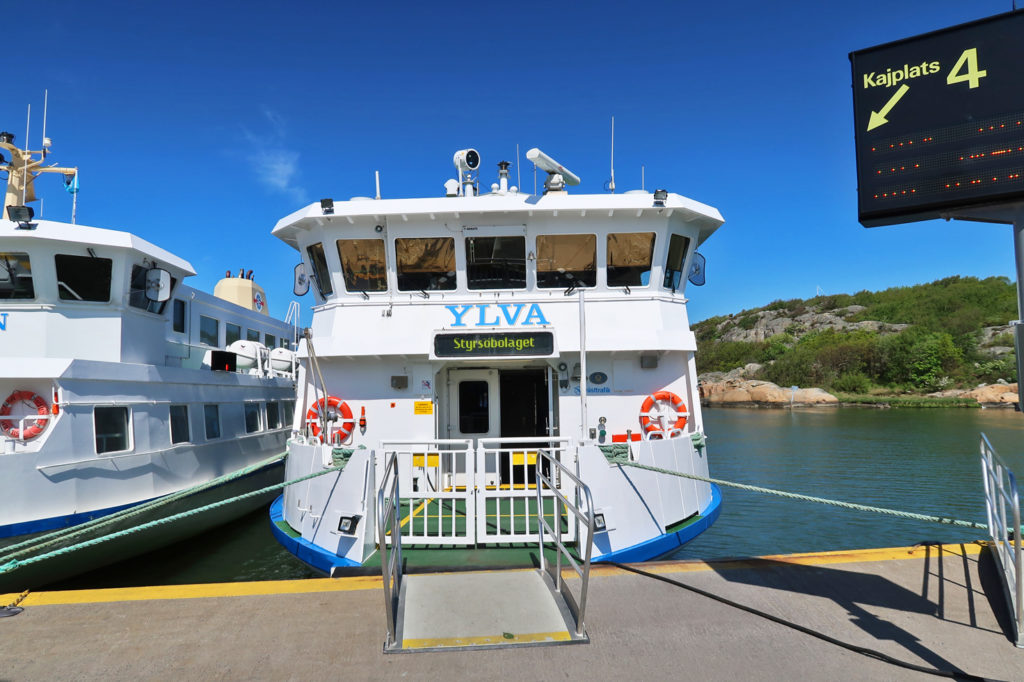 Information about Saltholmen Ferry Terminal:
Cash machine available?           Yes
Ticket sales possible?               Yes
Left luggage lockers?                No
Lift?                                        No
Toilets?                                    Yes
Wi-Fi?                                      Yes
Opening hours (winter timetable)
Monday to Friday        08:55 – 12:30, 13:15 – 18:30
Saturday                    09:15 – 15:40
Sunday and holidays   09:15 – 15:30
Opening hours (summer timetable)
Monday to Friday        08:55 – 18:30
Saturday                    09:00 – 17:30
Sunday and holidays   09:00 – 17:15
Visiting Brännö
We had planned to visit the top two islands first so we went on the ferry going straight too larger island Brännö. With a short stop on the first island Rivö, we arrived at northern part of Brännö Rödsten after about 30 minutes. Brännö is different then the other islands as it relied mostly on shipping and farming as a source of income and has around 1000 inhabitants in the winter and 3000 in summer. The famous ballad composer Lasse Dahlqvist lived on Brännö and you can see posters and memorials of his music career all over the island.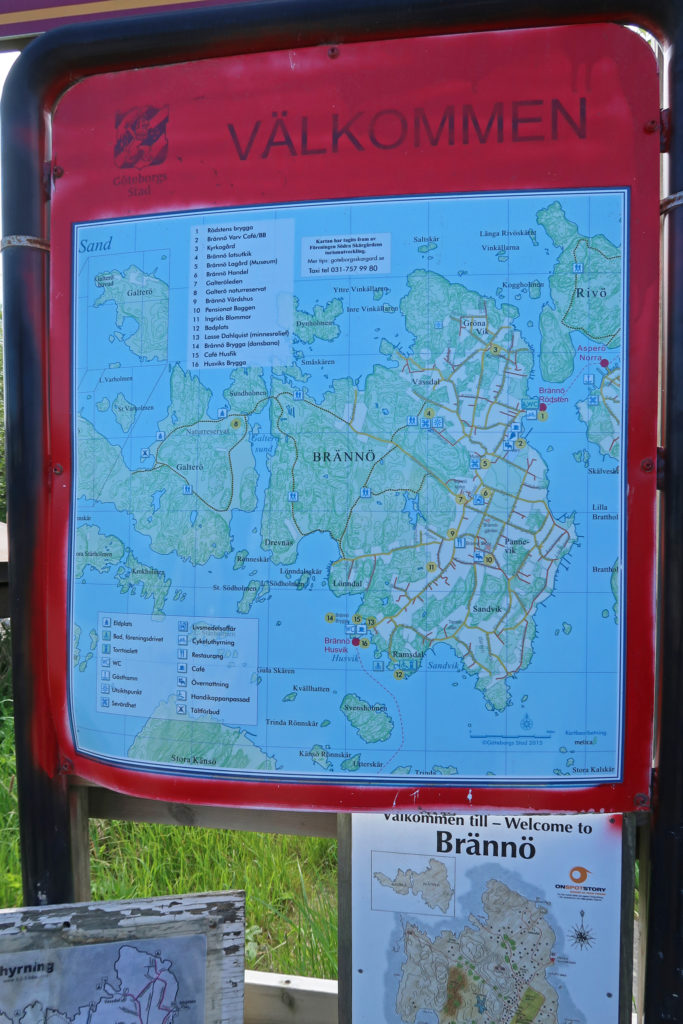 Once we got off the ferry and I immediately noticed the small routes. I was thinking to myself; No car can ever fit in here, right? Actually, that is correct as cars are not allowed in the southern part of the archipelago, which makes this a great destination for hiking, sightseeing, and of course bike rides. They did have one motor-powered vehicle on the island and it was quite popular with the locals. I am of course talking about the transport moped and it was love at first sight!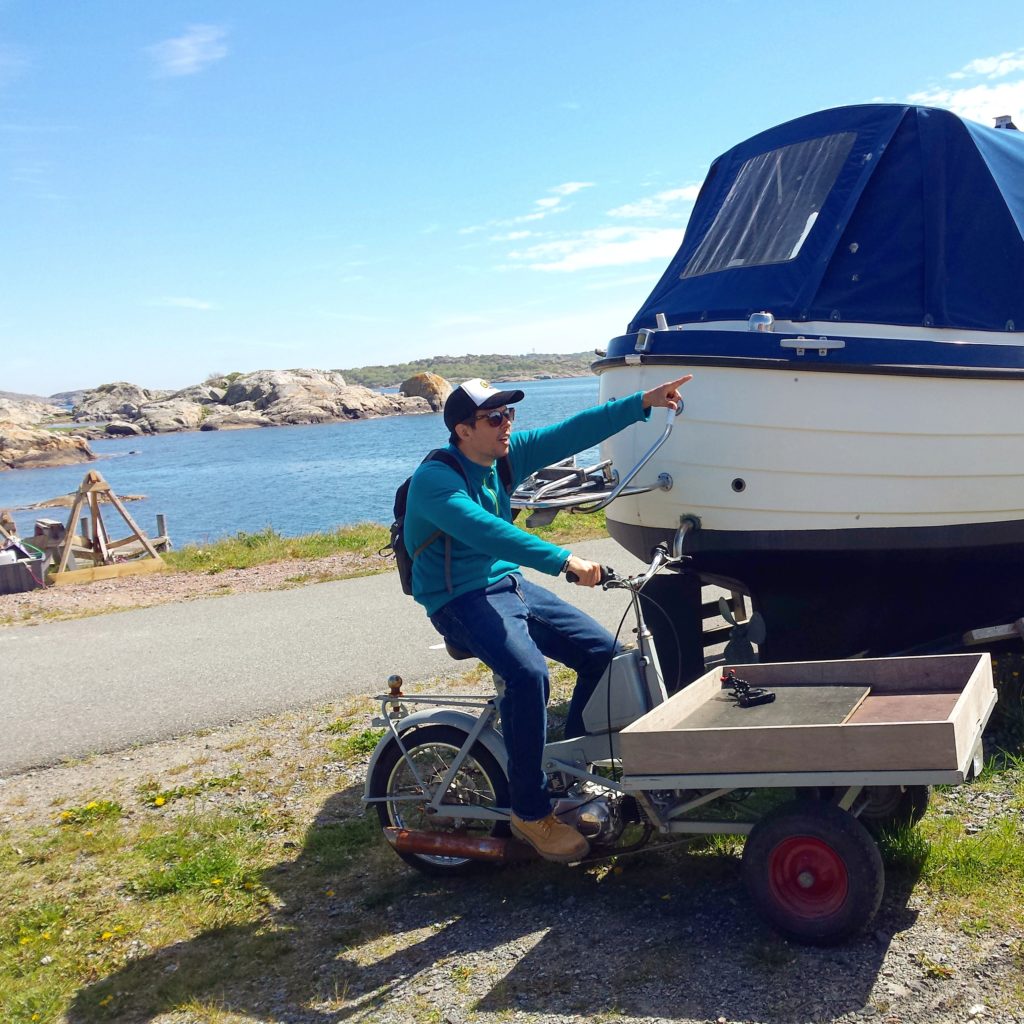 Lunchtime!
The island has a bakery, café, pizzeria and shop/post office. After getting some fresh muffins at the local bakery we decided to go for a bit of a larger lunch. We ended up at the lovely restaurant called: The Inn. Here we relaxed a bit, ordered some beers and continued planning our route. The service was excellent and although the prices might be a bit high (€27,- for a meal) you have to keep in mind that a lot of items need to be imported to these islands.
The whole atmosphere of the restaurant suited the island style and after a good meal we went on to explore what else the islands had to offer us. The bakery was very reasonable priced therefore you could also consider buying your food there. I personally think it is important to try and support the local business as much as possible. That does not mean you always have to eat in the most fancy restaurants, but if you want to go low budget please also consider shopping at the local supermarket. They will be grateful for your contribution!
Architecture, wildlife and taking the next ferry
Brännö has a beautiful diversity of wildlife and nature. There are several hiking paths you can take. The first is directly located on Brännö and the second one is connected by the small island of Sundholmen which brings you to island called Galterö. For both these walk you need a solid hour if you want to enjoy it so we decided just to choose the walk on Brännö.
Once we arrived in the south part of Brännö we had to wait almost an hour to take the next ferry. This was no crime as the waiting point was in a remote mini-fishing marina. It looked like something straight from the movies and had a real charm to it. Unfortunate my camera battery died and I forgot my spare battery (I know, rookie mistake) at home.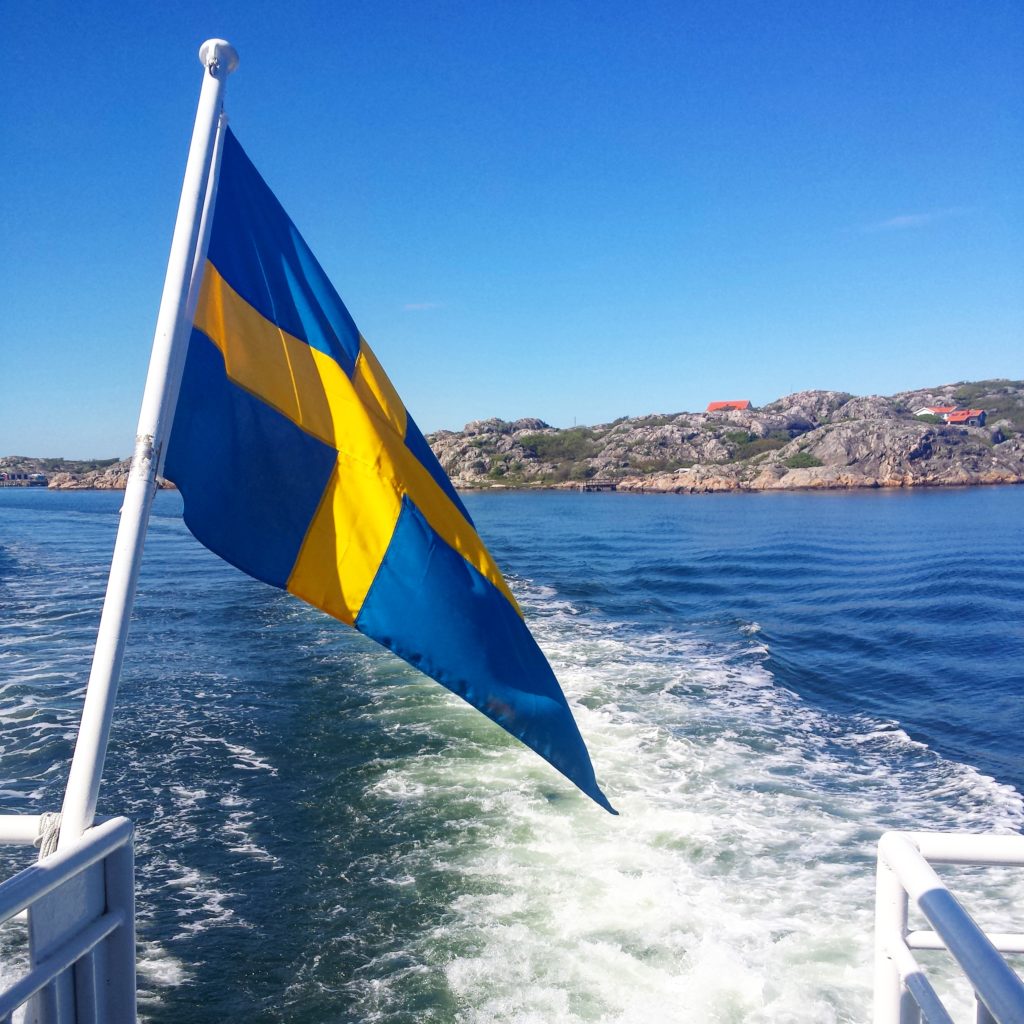 Hoping to the other islands
When the ferry arrived it was already 3.30 PM and unfortunate we could net spend as much time as we wanted on the other islands. I highly recommend you get an early start (maybe as early as 8 AM) if you want to visit as many islands as possible. It is also possible to stay overnight, but for a day trip visiting just one or two of the larger islands is great option. They all have so much to offer that you will be glad you visited these amazing places for just €18,- . Well done, Gothenburg.. Well done!