All good things must come to end and so was my time in Denmark. I had such a great experience in Copenhagen that it was hard to leave and say goodbye to my new friends. Good thing that Tom & Kane became my new road trip buddies! They were also planning to go to Gothenburg and after to Stockholm to watch the Europe League soccer match. Well gentleman, welcome to The Road Trip Guy express! Are you sitting comfortable? Put your Road Trip Guy caps on and let's get ready for the adventure of a lifetime! Sweden, here we come!
Part 1 : Amsterdam to Berlin
Part 2 : Berlin, Hamburg, Odense, Copenhagen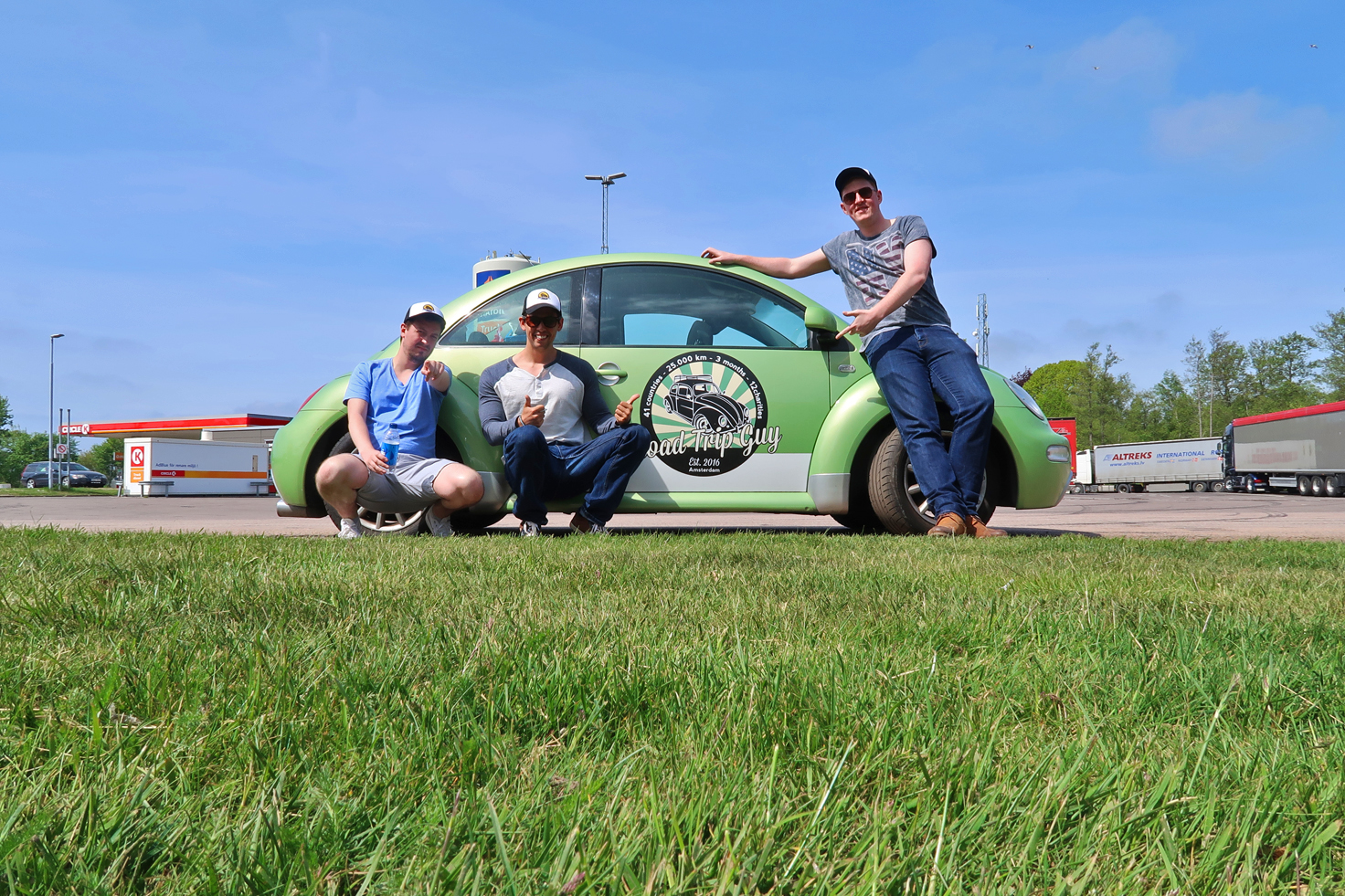 Driving from Copenhagen to Malmo over The Øresund Bridge. How much does it cost?
The distance between Copenhagen en Gothenburg is about 315 km. Not a very long journey, but nonetheless a very beautiful one. Right when you exit Copenhagen you enter Sweden by The Øresund Bridge. This bridge is the longest combined road and rail bridge in Europe and connects two major metropolitan areas: Copenhagen, the Danish capital city, and the Swedish city of Malmö. This stunning piece of architecture gives you stunning views of the North Sea on one side and the Baltic Sea on the other side.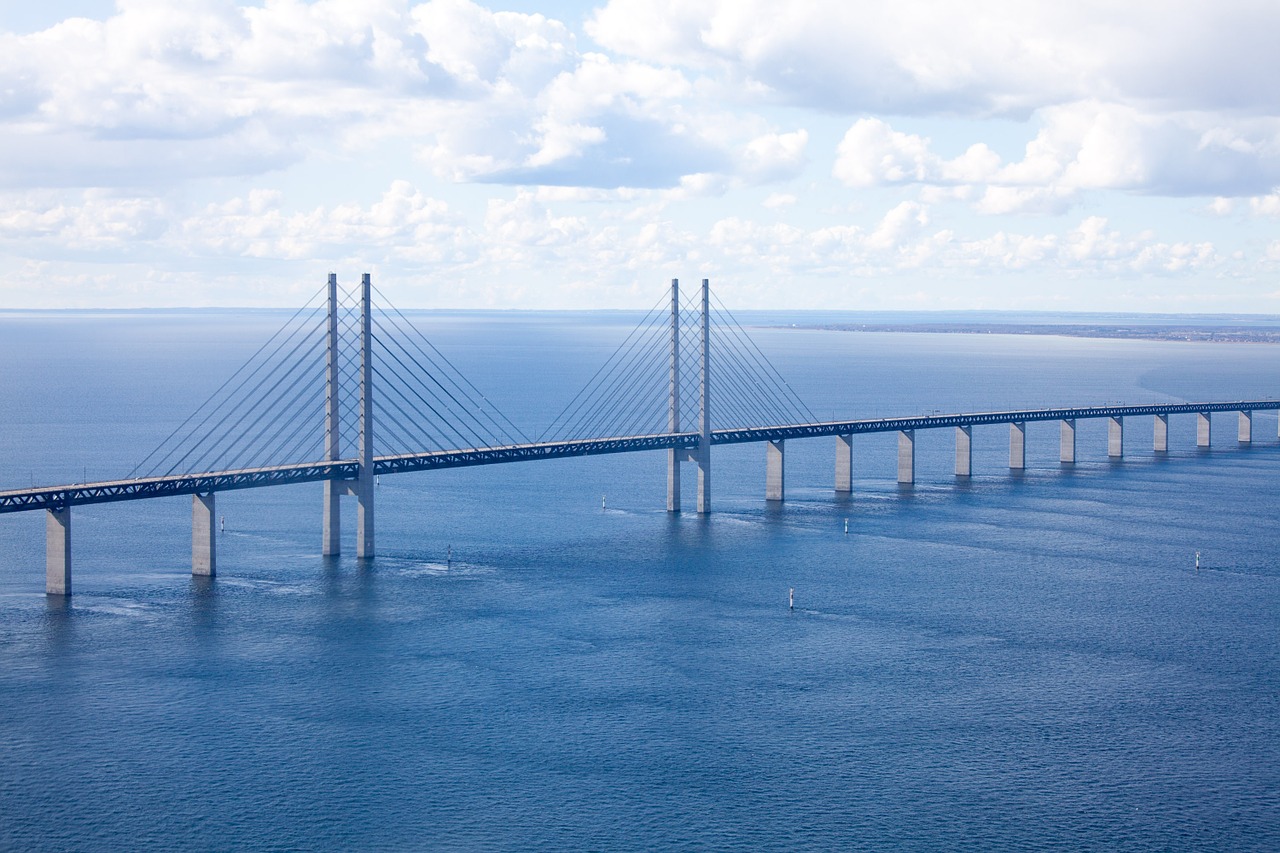 The toll cost of the bridge are € 56,- (350 Danish Krone) for Lazy Louie (Volkswagen New Beetle from 2000). There are different prices for different vehicles and you can pay either with cash or by card at the end of the bridge. Don't be fooled when they don't check you at the beginning as they are waiting for you at the end, haha! No free rides this time Mr. Road Trip Guy! Nice try!

Best hostel in Gothenburg : Slottsskogens Hostels & Hotels
Once we arrived in Gothenburg we booked a private hostel room for 4 persons. This was actually a great price and Mr. Christian of Slottsskogens Hostels & Hotels was very helpfull with the check in and giving us information regarding the city. Again everything was very clean and there was a good supermarket right behind the hostel. They have a private parking for around € 15,- per day and the location is about 15 minutes walk to the city center. Please say hello from the Road Trip Guy when you visit. You will get the best service! 😉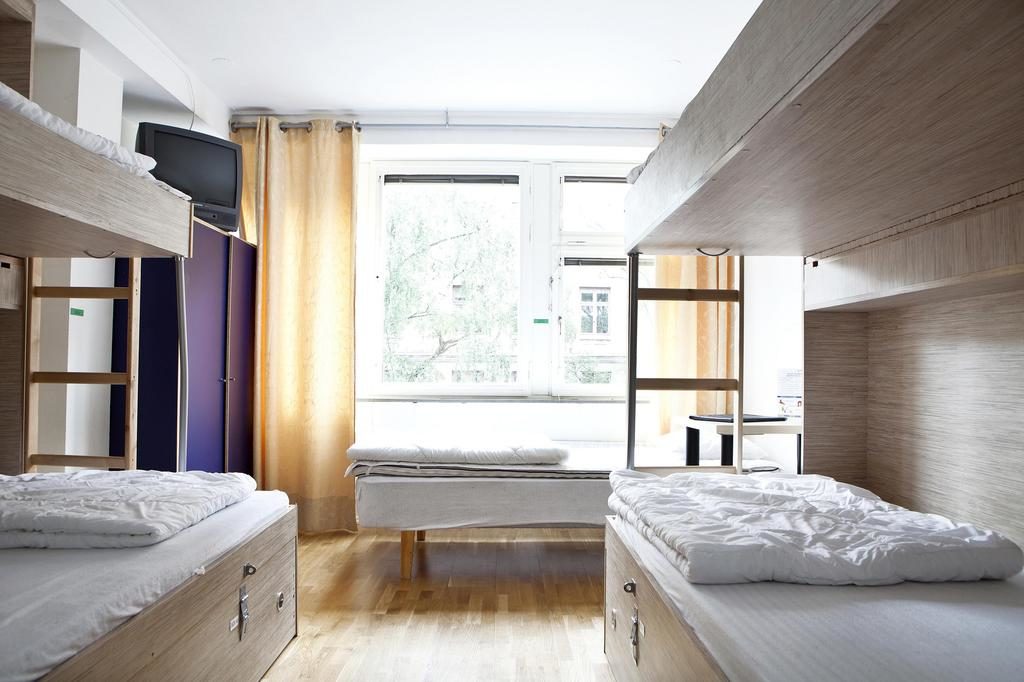 My review on Slottsskogens Hostels & Hotels:
Location : 4/5
Bed : 5/5
Facilities : 4/5
Staff & Service : 5/5
Price : 4/5
Price : € 60,- for private room of 4 beds. € 20,- per person (Tom,Kane and I)
Visiting the Gothenburg Archipelago Islands on a budget
The next day Tom, Kane and I spent the whole day island hoping in Gothenburg. This was so amazing that I decided to dedicate a separate blog post to it.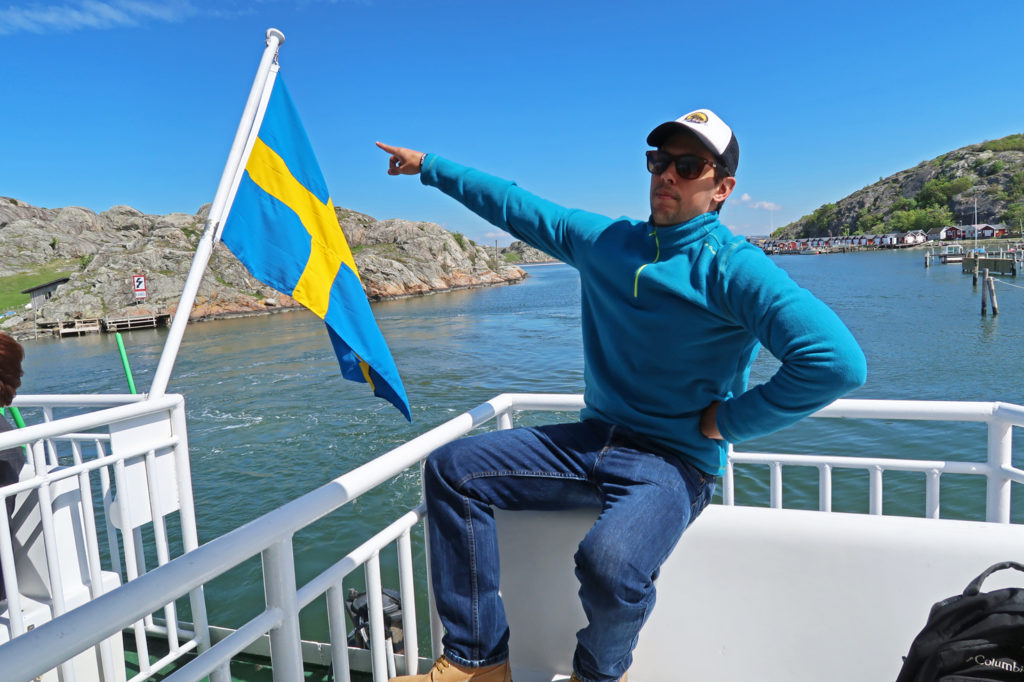 Please check it out: Guide on visiting the Gothenburg Archipelago Islands on a budget.
It is an amazing trip for just € 18,- for the whole day
On my way to Oslo ..
After Gothenburg I had to say goodbye to my road trip buddies; Kane & Tom. I would like to thank them for their awesome personalities and good spirits which definitely made my time in Copenhagen and Gothenburg that much more interesting. Hopefully we can catch up again in The United Kingdom. Now it was time to go to Oslo by myself and Lazy Louie was filled up with gasoline and ready for the journey!
The journey itself was an easy one. Just 300 km on a perfect highway was an easy day on the road for us. But thinks did get a bit tricky once we arrived at the border. Of course, Louie and I were selected for inspection, as a big green car with all kinds of stickers on it should be brought in for questioning.
Border patrol:
Hello, what is this road trip guy? Why are you coming Norway? Vehicle ID, passport and drivers license please? Explain your travels please.
Oh boy, that was a rapid fire of questions that I tried to answer as good as possible. Thankfully, after showing him the map and some of my previous adventures in Germany, Sweden and Denmark he seemed to open up a lot more. I guess driving this green machine does raise some questions, but they seemed very interested and let me go right away. It is good to know that in Europe there are still border check ups that operate full time and keep the countries as safe as possible. Good work, gentleman!
 Staying in a hospital like hostel for 2 nights!
Once arrived in Oslo I stayed at Anker Apartments, which was the cheapest hostel in Oslo. The location was not very good as it was a solid 25 minutes walk to get to the city centre. The staff was friendly and the rooms were spacious and clean but there was obsoletely zero atmosphere. I don't know whom they hired to decorate the place, but it had to be a hospital designer. Everything is white and all works with automatic doors that open and close either automatically or by card. If you ever spent a night in a hospital you will know what I mean. You will find a grocery store next door which is nice and another Q-park for 150 Norwegian Krone per day. Wi-Fi is for free, but connection only really works in the lobby area and even there it comes and goes.
My review on Anker Apartments:
Location : 3/5
Bed : 4/5
Facilities : 3/5
Staff & Service : 4/5
Price : 4/5
Price : € 25,-
Visiting Oslo
Oslo itself is a beautiful city and well worth the visit. They have some amazing buildings, museums and a great boulevard where you can spend some great afternoons just relaxing with your friends in one of the many parks. They also seemed to really like to BBQ as all of them brought their own food, music and BBQ to have some fun in the sun. To read more about Oslo, I wrote a travel guide on how to survive in Oslo on a budget which I will post soon!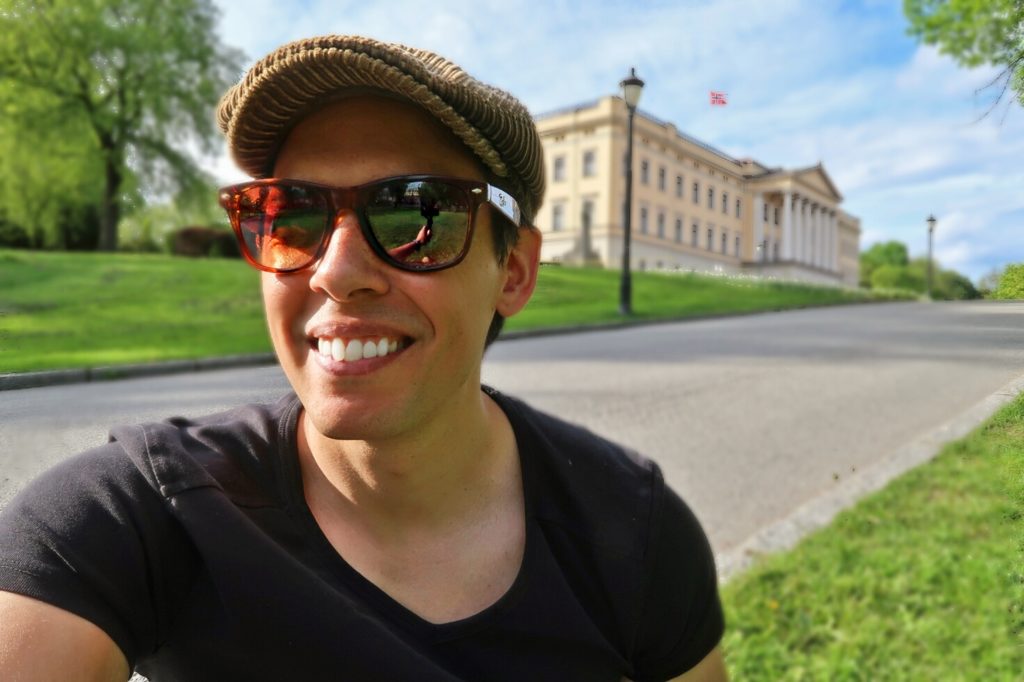 Those crazy prices (it really is that expensive) can be a real bummer even for the average traveller, but with this guide you can still have a good time whilst visiting the capital of Norway.
Keep on driving, road trippers!