Never Discount the Need for True Friendship! 
Family road trips are wonderful ways to bring the family together and enjoy some quality time. It is however important to remember that not all people have families that they get along with enough to take on a long road trip.
Friends however tend to be easier to take because we do not see them every day, so the next time you are thinking about a road trip, do not simply go it alone, take a friend or two.
Friend living on the otherwise of the country? No worries – let them take a warm-up road trip to your city or book a cheap flight at FlightHub. Time to get the party started!
Why am I telling you this? During my road trip of 30,000 Km. through 41 countries, I made a lot of new friends.
Friends who I , till this day, still speak to and share amazing memories with.
Here are some reasons why you will not regret taking a road trip with friends.
It's Economical
When you take the standard road trip with family, you have to pay for every aspect of the trip, but a road trip with friends usually comes with the added bonus of being remarkably inexpensive if everything is split evenly.
The one that owns the car can generally get away without paying for gas as they are providing the transportation. The rest of the occupants can pick up the tab for fill ups. The only other obstacle is where to stay and when this is split between all parties, a hotel stay is quite inexpensive.
Lasting Memories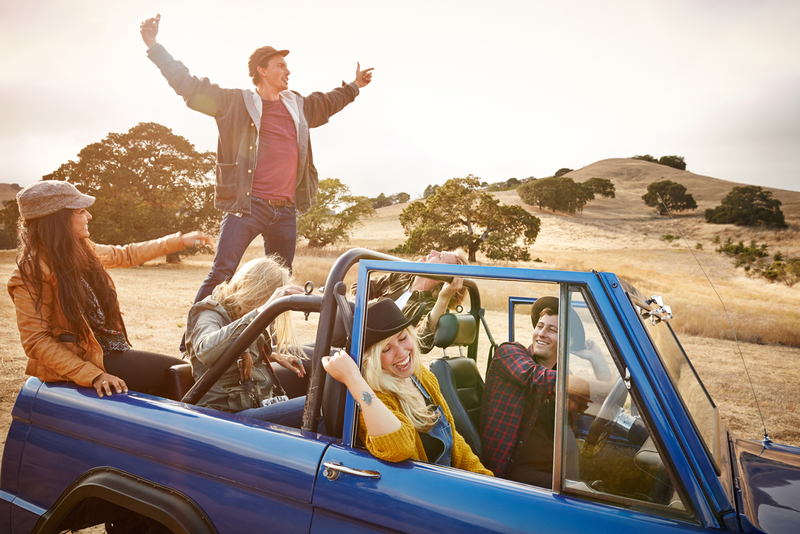 We all age and go on with our lives in different ways and too often our friendships are neglected. The need to spend time with our family often outweighs our need for fun with friends. Taking a road trip with friends bonds people together and builds lasting memories that will keep your life interesting.
There is nothing more mundane than an unfulfilled life and when you fill your life with activities such as road trips with friends, you can have a very full life indeed.
Extra Drivers
Taking a road trip can take a considerable toll on our bodies. Humans need enough sleep each night to get through the day and sometimes when you are the only driver on the road trip, your need for rest gets neglected. Having trusted friends to go along with you on your road trip will give you the ability to allow them to drive for a while.
The added bonus of this is that if you switch out drivers regularly, you can save a lot on hotel stays and everyone can see the sights. The driver has to watch the road and rarely gets the chance to see anything else. The main driver will appreciate a break to just sit back and watch the world go by their window.
Gives You a Break
Some people try to maintain the façade that they never need a break from their family because they love them way too much. This is not a reality. Everyone deserves a break from their everyday lives and the fact that you do not always get enough time with your friends makes a break extra important.
It is understandable that you love your family more than words can say, but taking a road trip with friends can make your fondness for your family grow. Absence makes the heart grow fonder, so take a break and get out with your friends for a while.
Help with Breakdowns
You always hope that you never have any issues while on your road trip, but things do happen. Having an extra set of hands around to help change a tire or flag down another motorist for help will be a significant help. You will be thankful that you do not have to go through the situation alone. Most of these stories end up being something you and your friends can laugh about later.
For example: My oxygen sensor broke down in the middle of nowhere in Finland. I barley made it to the ferry in Helsinki, and as soon as I arrived in Tallinn (Estonia) it was time to get the carfixed. Months later, and by accident, I bumped into the mechanic who fixed my car during on online Q&A on 9gag.com.
How small is this world? 😉
It is Fun!
The most important reason why a road trip with friends is amazing is the fact that it is fun. We often have to maintain a certain order while on a road trip with family to ensure that the kids are acting as they should and everyone is happy. A road trip with friends allows us to relax and leave our worries far behind.
You do not have to concern yourself with correcting your friends as they are grown adults and can take care of themselves. It will give you a chance to just enjoy life and take it as it comes. You will feel more at ease to do what you want without the thought of how it will affect a family member. Fun is what a road trip is all about and a road trip with friends is true fun!
A road trip is much different from a standard vacation. You are not bound by staying in one place. You are able to go where you desire without having to be at a specific place at a specific time. Get your best friends and take a road trip. A road trip with friends is something that you will never forget and you will look for an opportunity to do it again and again.