Amazing Road Trip Route When Driving From Toronto To Chicago!
Road trips, wherever they might lead up to, are awesome times where you will get to connect with not only the nature and all its components, but even with your own self and the other people close to you. And how awesome would it be if you get to take such a road trip across the borders of countries, surpassing some of the greatest sceneries of the world.
Well then, buckle up! We are about to go on a road trip driving from Toronto to Chicago, Illinois in USA, guaranteed to leave you with a bunch of unforgettable recollections and give you the time of your life.
Driving distance from Toronto To Chicago – Road Trip Map
The first issue you will come across as soon as you start the planning the trip, would be, which route to pick, as there are quite a few routes leading to Chicago from Toronto.
What I can guarantee is, that despite the road you prefer to choose, roughly all of them will take you at least a good 9 hours' of driving time as the driving distance from Toronto to Chicago is about 835km (522 Miles). You can choose to take I-69 W and I-94 W across Hamilton, London, through Battle Creek and Michigan City to Chicago.
Or, you may even decide to take I-69 W and I-90 W which will take you to Chicago, after taking the same route till Battle Creek and then deviating off to South Bend before reaching Chicago, skipping Michigan City.
You also have another option to turn from Sarnia, travel to Detroit and then connect to the South Bend to reach Chicago.
Best Toronto Travel Guides! – Get Yours Today!
Fun Things to do in Toronto | Day 1 & 2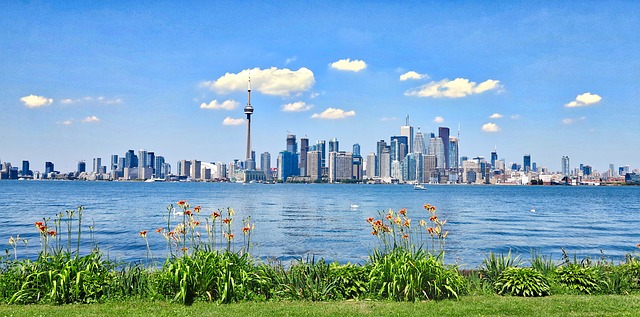 You may reach Canada from the Toronto Pearson International Airport and once you are in Toronto, you have to go around and witness the beauty of this truly marvelous giant of a modern-day metropolitan city. Ontario, which resides along the North Western shore of the Lake Ontario. The lake also the home for the calm and serene Toronto islands, which will offer you beaches and parks.
Make sure that you also check out the Distillery district, the 10 acre attraction of Harbourfront Centre, museums such as Spadina and the majestic castle of Casa Loma, and the city's social center – the 17th century constructed St. Lawrence market.
Discounted Tours in Toronto – Most Popular!
Burlington, Niagara Falls and Hamilton | Day 3 & 4
Approximately a 50km drive from Toronto, lies Burlington where I would suggest you to drive to early in the morning, on the 3rd day, on your departure from Toronto. A go to site is the Royal Botanical Gardens, 400 acres of pure greenery, guaranteed to mesmerize you from its beauty. Also, check out the Burlington Waterfront Trail to get a spectacular view of the lake. LaSalle Park is another site to visit if you are in a mood for serenity and quietness.
Visiting the Niagara Falls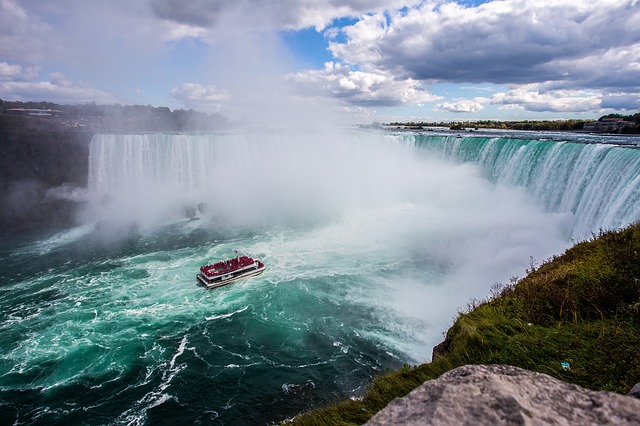 About an hour's drive away from Burlington, you will witness probably one of the greatest ever natural wonders of the world, the Niagara Falls, the three waterfalls straddling the border between the United States of America and Canada, hosting the most powerful waterfall and the one with the highest flow rate of all waterfalls in the whole of Northern America, truly a sight for the eyes, a scenery that you must see in your lifetime.
Book Your Niagara Fall Tour Today!
Spencer Gorge Conservation Area – Websters Falls
Hamilton, just off from Burlington, also offers you sites to watch. Spencer Gorge Conservation Area is a perfect hideout. Explore a beautiful stream with a couple of gorgeous flowing waterfalls, including the Webster's falls.
Visitors are encouraged to park at the Tew Falls parking lot off Harvest Road, as the parking lot at Webster Falls will fill quickly and the Tew Falls parking lot has a larger parking capacity.
Visiting Dundurn Castle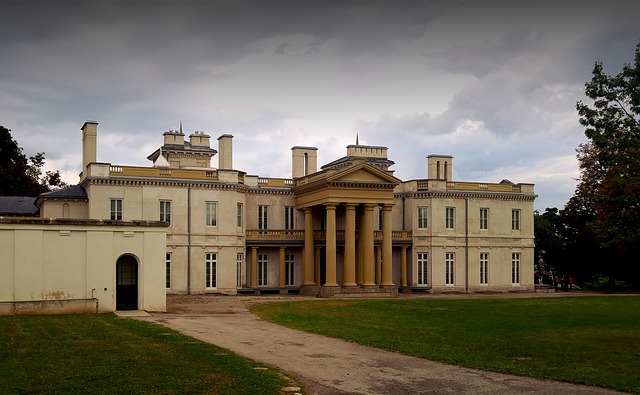 Dundurn Castle is yet another historical landmark in Canada, famous for its 40 room Italian style villa which was built during the early 19th century. You may end your day by spending a refreshing time at the Bayfront Park, overlooking the lake. What a great way to enjoy your evening!
Opening Hours:
The Museum is open year-round. Tuesday to Sunday, 12 noon to 4 pm. The last tour starts at 4 pm. Closed on Mondays, Good Friday, Christmas Day, Boxing Day and New Year's Day. Depending on availability, we will open outside of regular hours for pre-booked groups.
Fees:
See website for details. Hamilton Military Museum FREE with admission to Dundurn Castle Adults: $3.50, Seniors/Youth: $3.00, Children: $2.50, Infants: Free, Family: $8.50
Places to See in Detroit | Day 5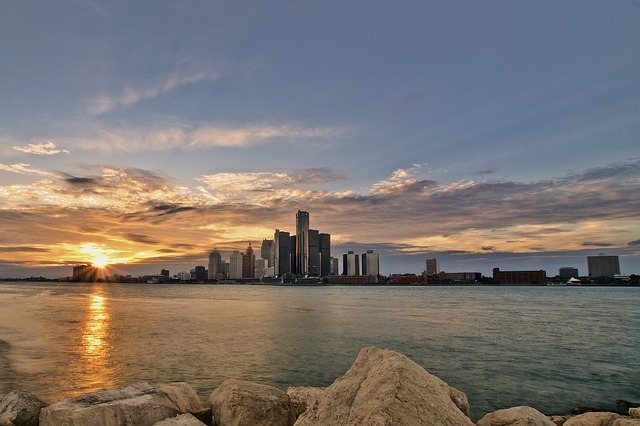 On the 4-hour drive to Detroit, via the route ON-401 W, you will pass through London, where you will get to check out the Madison County Historical Society Museum and the Madison Lake State Park. Once you arrive in Detroit, the largest city of Michigan, there are several interesting landmarks and attractions to visit:
Amazing Tours in Detroit
Exploring the city of Chicago | Day 6 & 7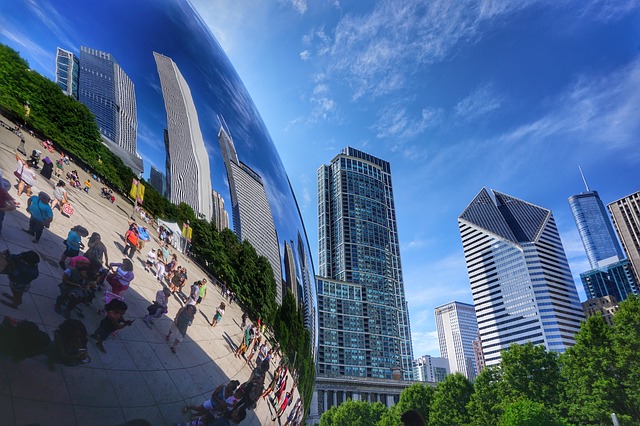 Leaving Detroit, you will encounter a bit of a long journey with quite a bit of sightseeing. The 3-hour journey will eventually take you all the way to Chicago. This metropolitan city has the 3rd largest population for an American city and is filled with skyscrapers and magnificent architectures.
Interested in exploring the rest of the United States by camper? Check out RV Rental Chicago to find the best deals!
Driving to Chicago
Before reaching Chicago, ensure that on your way to there, you stop by the Indiana Dunes National Lakeshore and also at Saugatuck, South Haven, places with wonderful views overlooking the breathtaking lake front.
You may also stop at the Shipshewana, the Amish country, and take part in the flea market, especially if it is a Tuesday or a Wednesday.
Things to do in Chicago
Once Chicago is reached, I would suggest you to stay there at least for a couple of days. This way you can cover as many of the sites as possible. Most sites are included in the Chicago City Pass which will give you great discounts if you visit several attractions.
Best Rated & Discounted Tours in Chicago
Shedd Aquarium
Shedd Aquarium is an indoor public aquarium in Chicago. It is home to over 32,000 animals and has over 5,000,000 US Gallons of water. It is one of the best aquariums in the world.
General admission: Adult $39.95*, child (3-11) $29.95
Chicago residents: Adult $19.95*, child (3-11) $14.95
Opening times:
Fall (Now – June 11)
Weekdays: 9 a.m. to 5 p.m.
Weekends: 9 a.m. to 6 p.m.
Summer (June 11 – Aug 19)
All days: 9 a.m. to 6 p.m
Since its reopening in 1995, more than 180 million visitors have come to enjoy the Pier's 50 acres of unparalleled attractions and experiences.
This public museum dedicated to the study of astronomy and astrophysics. It is home to three large theaters and space science exhibitions. Please note that tickets are available until 9:00 am on the day the of admission. Please verify that all of your event selections are on the same date.
Printed tickets are required at the door. No refunds or exchanges. Adult $12 and children $8. Children under 3 are free.
The Field Museum of Natural History is the famous natural history museum of Chicago, and is one of the largest such museums in the world. The Field Museum is open from 9am-5pm every day except Christmas, with last admission at 4pm. Tickets cost $38 for adults and $27 for children
Cloud Gate  is one the world's largest outdoor monuments. It is made of highly polished stainless steel that reflects the natural lights of the city and park. It was designed by the famous designer Anish Kapoor.
Willis tower is one the largest skyscapers in the USA. You can have an amazing view over the city by visiting the Skydeck. The Skydeck has the Ledge, a glass balcony extending four feet outside the 103rd floor of Willis Tower. About 1,353 feet above the ground! Yikes!
Opening times:
October through February from 10am-8pm
March through September from 9am-10pm
Once ready, you may take the O'Hare International Airport to reach back your destination.
Discounted Travel Guides of Chicago – Order Today!