The No. 1 East Coast of Australia Road Trip Itinerary – Cairns, Brisbane, Gold Coast, Sydney to Melbourne.
Road trips, wherever they might lead up to, are awesome times where you will get to connect with not only the nature and all its components, but even with your own self. One such road trip that will mesmerize you and take you across the Australian continent is described in "The No. 1 East Coast of Australia Road Trip Itinerary". It will surely leave you with a bunch of unforgettable memories and give you the time of your life.
(Related: Check out this amazing road trip itinerary in New Zealand)
Things to do on The East Coast of Australia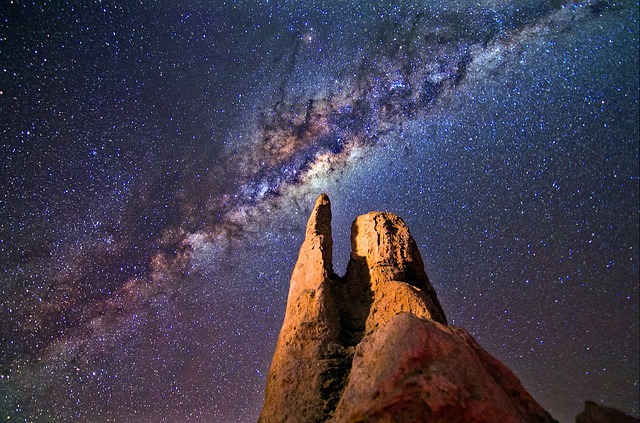 If you want to explore the world by driving through just one country, well then, Australia is probably your best chance. There are so much things to do on the east coast of Australia that it will be hard to mention them all. Let me give you a little summary what the expect when travelling on this road trip. This famous Australia road trip route has everything from sandy beaches, to world heritage sites to deserts to rain forests.
You name it, it's there! Want the visit the great barrier reef? No problem! Go diving? Yes, sir! Work on your surfing skills for that perfect picture on instagram? Uhm.. How many days do we have? 😉  You will be driving from Cairns to Melbourne, approximately over 3900 km of coastal tracks, filled with mesmerizing sceneries and experiences, guaranteed to enchant you. Crickey!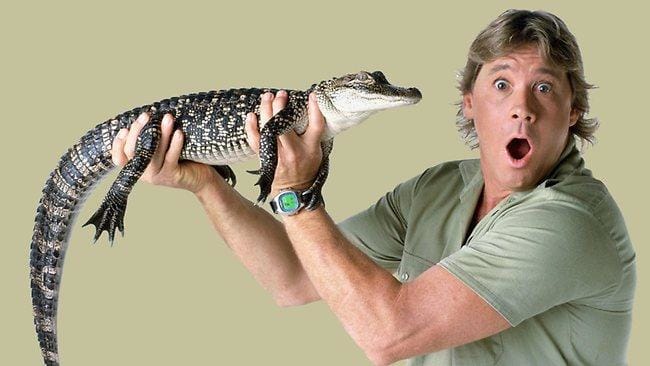 Travelling The East Coast of Australia – How much time do I need?
While it's nearly impossible to even peek at its beauty in just one week, this article will guide you to take a road trip across the Eastern coast line in nearly 2 weeks, but I would suggest you spend at-least a month on the road. There are so many places to see on the East Coast of Australia, that you might regret planning such a short trip, therefore you should check your visa requirements in the next chapter and try to push your stay in Australia to the maximum.
If you are interested in extending your road trip, make sure you check out this blog about South Australian Road Trips. It offers great routes, hidden gems and of course a lot of fun activities whilst exploring the southern regions of Australia by car.
How to Get a Tourist visa For Australia?
Check this official visa website of the Australian government to check what visa your nationality needs.
Best times to travel to Australia
How Is The East Coast Australia Weather, you ask? The best travel times for doing a road trip in australia are August to november or March to May. The temperatures (22-24 degrees celsius) are much nicer during this period and you are either going into the summer period or riding a wave of indian summer days. Keep in mind that the winter/summer periods are reverse in Australia compared to Europe.
How to Rent a Car in Australia
To get the most native and remarkable experience on your travel, I would like to suggest you to rent a camper, car or a motorhome. Depending on your budget, you can check with all the international car rental companies to see what vehicle fits your budget. Australia is very camping friendly, therefore you will be able to camp almost at any location as long as it is not private owned (without permission) or has a no-camping sign.
Generally, car rental companies in Australia require drivers to be over 21 years of age. They also need to have a full driving licence. Drivers under the age of 24 may need to pay a daily underage surcharge.
East Coast Australia Road Trip Map – Driving from Cairns to Melbourne
Driving from Cairns to Melbourne is one of the most popular Australia road trip routes you can follow. If you look at the below East Coast Australia Road Trip Map you will see that the trip lasts about 2 weeks (3,867km) and is filled with joy, surprise and probably the best of sceneries in the world. Both Cairns and Melbourne have international airports, thus you can land and take off after the trip at either of locations.
(Related: Click here for the Airports on the East Coast of Australia list)
Things to See in Cairns | Day 1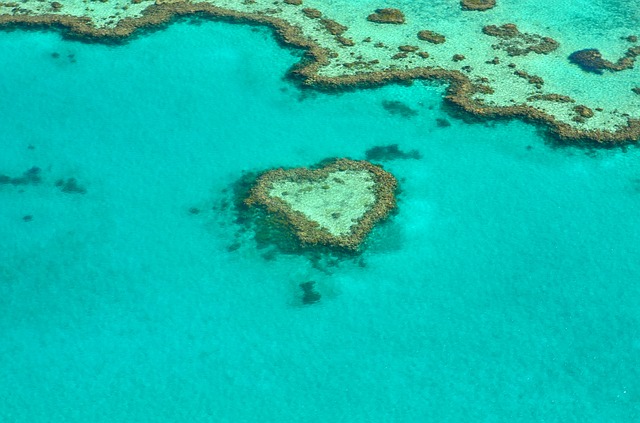 Cairns is a tropical destination, a gateway to the magnificent Great Barrier Reef World Heritage Site, in far North Queensland and most importantly, it is the ideal place to start a journey covering the majority of Australia.
Cairns hosts the Tjapukai Aboriginal Cultural Centre, which is a famous site among pretty much every tourist as it displays the Australian indigenous culture and people through art such as music and dancing.
Another must do in Cairns would be to soak up in the warmth of the sun, taking a deep dive at the Cairns Esplanade swimming lagoon. Yes, you heard it right! Get your swimming pants on. Not only can you start your journey with a nice swim in the ocean, you can also get a breathtaking view of the Trinity Inlet and the mountain range bounding the Cairns of Queensland. You may also check out the sandy beaches, play some beach volleyball and enjoy the skate park.
Airlie Beach Premises | Day 2 & 3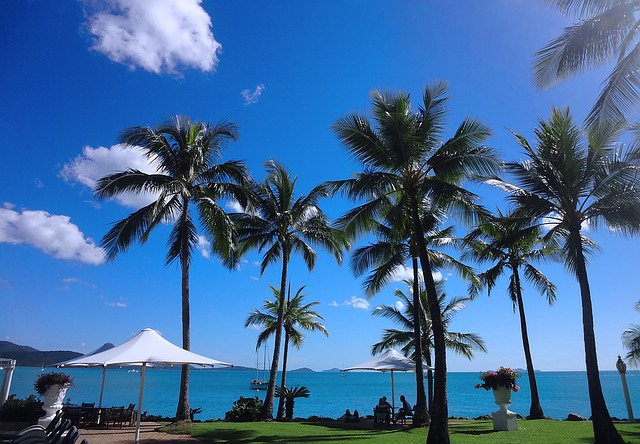 Airlie Beach is a backpacker getaway, and is about a 7 hours' drive away from Cairns. Explore the beautiful Whitsunday islands and its mesmerizing beaches. You may even take a trip of cruising or sailing in the ocean. If not, this is a site for sky diving. If taken up, this would be probably the most wonderful experience of sky diving you have ever had falling down to a stunning view of the land and the ocean, trust me when I say, that is the best!
Also, make sure you check out the hill inlet as well, a sight to never miss.
Checking Hervey Bay And Fraser Island | Day 4 & 5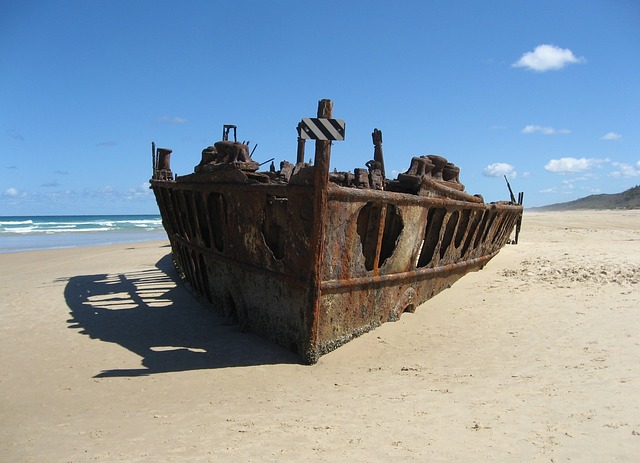 Further down the road, from Airlie beach, lies yet another wonderful beach side, the Hervey bay. Famous for all its whale watching, just make sure you take a cruise ship here, getting glimpses of at least a few whales is guaranteed and its guaranteed fun. Make sure you leave for the road early in the morning, to have plenty of time to cherish the wonderful sights coming along. If you are interested in spotting orca's instead of humpback whales, you should focus on the southern parts of Australia. For example, orca watching in Bremer Bay is a must-do on any bucket list!
Fraser Island, I'm sure will be a sight you would never wanna leave behind, even after days of being there. It is World Heritage site, hosting the world's largest sand island. Not only that, although it may hard for you to believe, until you see for your own eyes of course, Fraser island also has stunning lakes, sparking long beaches and rain forests, and even unbelievable shipwreck sites. While it's impossible for you to check this site out in one day, make sure you stay at least a two days and a night, trekking and camping in its glory.
Hiking in Noosa | Day 7
Time to put your hiking shoes on. Noosa, two hour's drive off Fraser island, will offer you Alexandria Bay track up to Dolphin point, to cover just the right amount of hiking per day.
Australia Zoo in Brisbane | Day 8 & 9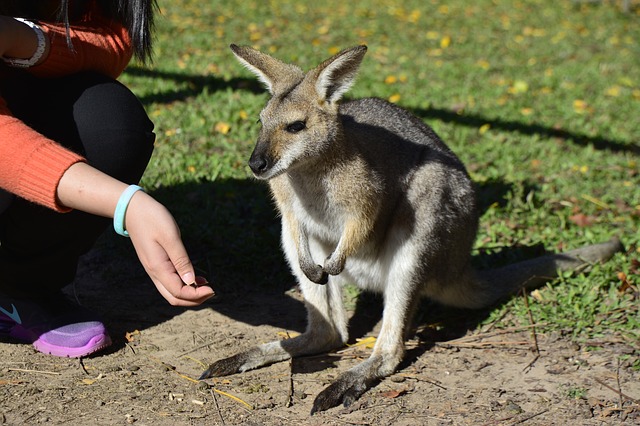 Your way from Noosa to Brisbane will also have its own wonders. Leave early on day seven from Noosa, to have the sun rise along with you, giving a nice view of the same. You will pass on your way the Spit beach, volcanic crags, Sunshine coast and the famous Australia Zoo.
Brisbane, the capital city of Queensland, a symbol of a mix of both culture and sophistication, will offer you its own great museums and a variety of camping sites to have a nice evening camp. Also, enjoy the Queensland Arts Gallery, theme parks and climb up the Heritage listed Story bridge for a breathtaking view.
Watch the Beautiful Byron bay | Day 10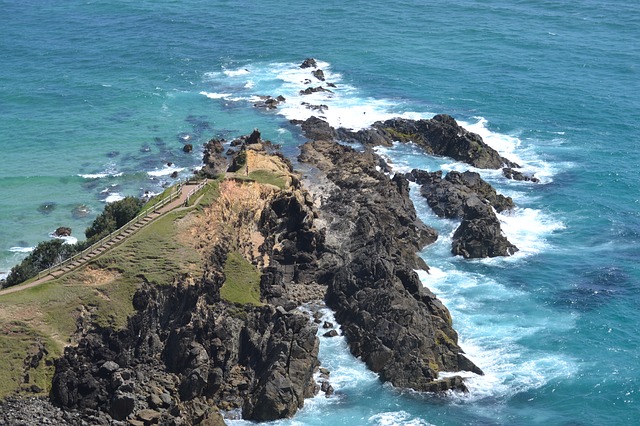 A famous, Bohemian city with a wonderful mix of cultures is yet another must stop. You can take part in kayaking trip and even enjoy surfing as this is a surfing paradise. A must do! And if you need some help to get in shape, make sure to check out our colleagues at Dive In for great paddling exercises and gear!
Visiting Sydney | Day 11 & 12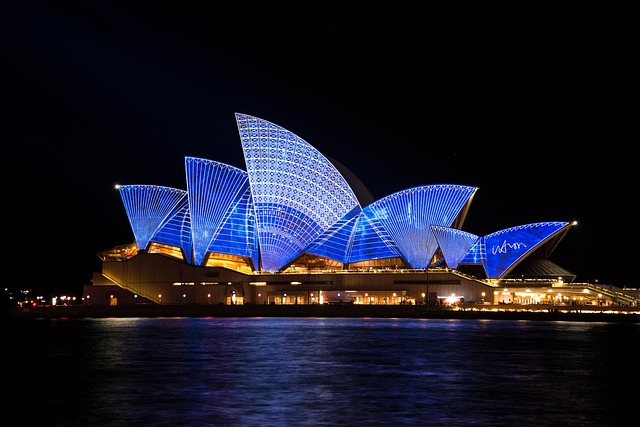 Byron bay to Sydney is a long 8 hour's ride with wonderful places along the way. You will have to take the Pacific highway and pass via Coffs harbor. Make sure to snap a selfie opposing the famous 'The Big Banana', the road side attraction. Coffs harbor is a site to see as well.
Once you get to the great city of Sydney, well then, there's a lot for you to check out. The world-famous Opera House, Bondi beach, Darling harbor, Taronga zoo and Blue Mountains are to name a few.
Exploring Melbourne | Day 13 & 14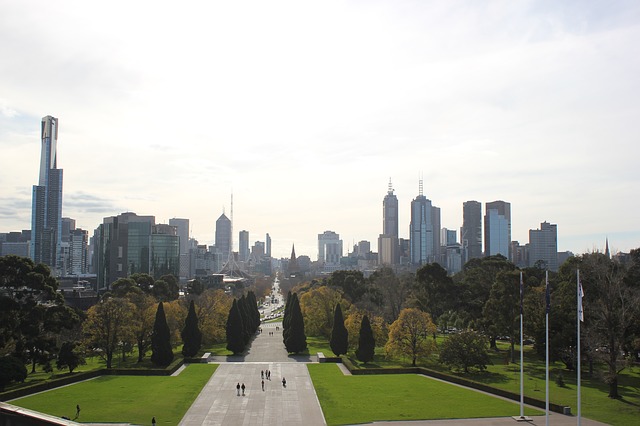 After Sydney, you will have to take a fight to Melbourne (if you have the time, you may even extend your road trip, it will take approximately 8 and half hours). Although difficult, you can check out the most iconic places in cosmopolitan Melbourne, if you use a good couple of days. St. Paul's Cathedral, Flinders street station, Royal exhibition building and Queen Victoria market are just a few of which, you will surely enjoy.
Sydney to Brisbane Road Trip – Shorter Version
If you do not have a lot of time you can consider doing a smaller version, which is the Sydney to Brisbane Road Trip. You can visit all the fun hot-sport and you only need a week or so do it all. But I recommend of course the extended version as described in this article! 😉
If you like this post please remember to share it with your friends, leave a comment and subscribe to our newsletter to receive all the latest road trip news!