Road trip in UAE – Tips & Tricks to have an amazing time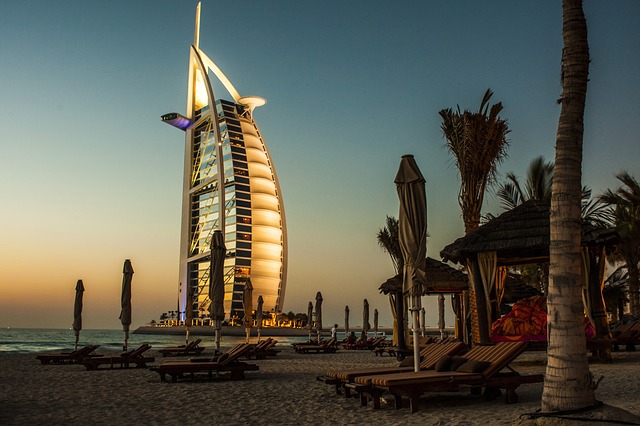 Dubai has become a popular tourist destination and people all over the world come and visit the country of beautiful architecture, white sands, deserts, camels and of course a lot of wealth.
But there has not been a lot of information online on how to plan an epic road trip through the United Arab Emirates. This is a shame, because the country has a lot to offer besides just the big cities. It has stunning nature & wildlife parks and perfect roads for any person that enjoys an adventure by car.
In this blog post I will discuss with you what you need to remember when planning a road trip in UAE. Make sure you always drive safely and responsible. Need help to plan your travels? Make sure to check out the best Dubai travel planner in the UAE.
Let's check it out!
How to get to Dubai?
Flying to Dubai or Abu Dhabi is easy. All together they have three airports, but currently DXB and DWC in Dubai are the most popular airports for tourists. Everybody knows the national airlines of the UAE like Emirates and Etihad, but unfortunately these can be a bit expensive.
What paperwork do I need for renting a car?
For a road trip you will need a great car! Thankfully, there are a lot of options when it comes to finding rental car companies in the UAE. You can drive the latest sports car or find a simple family station wagon. There is something for everybody!
Make sure you always bring your driver's license and ID when renting a car. Most EU and US driver's licences are accepted, but sometimes an international version is required. Before making a reservation make sure you check with the rental company, which documents you exactly need.
What are the best driving routes?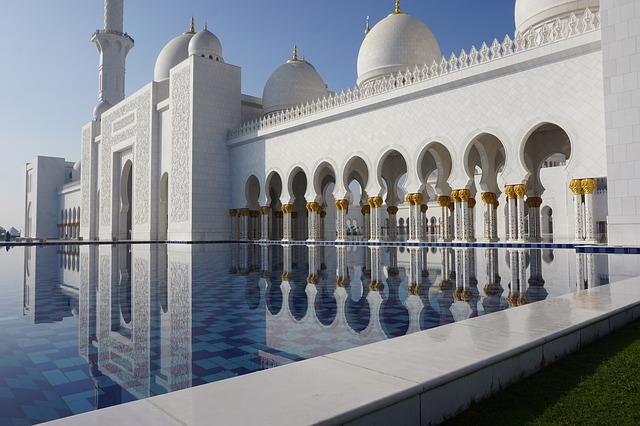 UAE has a lot to offer when it comes to planning your road trip. The roads are perfect and even though you must pay toll when traveling to different emirates, they provide excellent connections to explore all 7 of them.
Starting in Dubai you can drive to Abu Dhabi within 2 hours. Here you can stay for a few days and explore the F1 race track and theme-parks on Yas Island or take a walk at the beautiful Corniche city boulevard. If you need more information about Abu Dhabi, check out this amazing blog post about the best things to do in Abu Dhabi!
After your stay in Abu Dhabi you can explore the city where it all started. Welcome to Al Ain! This beautiful desert city is located nearby the border of Oman and is a 2-hour drive from Abu Dhabi.
Explore the largest zoo of UAE, which is called Al Ain and they even have their very own surf-school! This aqua park has a wave-machine that will generate the perfect waves for you to surf on. Surfing in the desert! Who would have thought?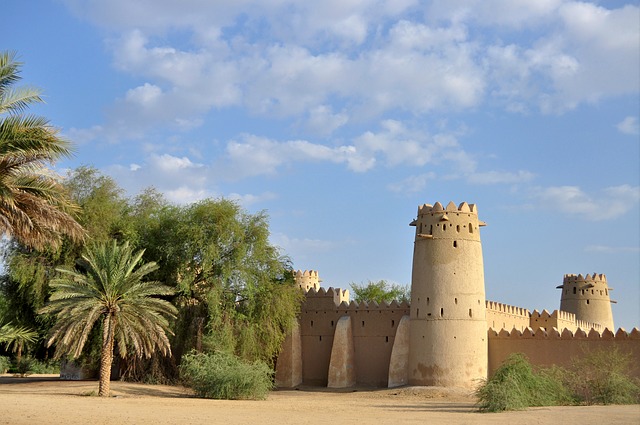 If you have some extra days you can consider driving all the way up to the most northern Emirate: Ras Al Khaimah. This beautiful Emirate is known for its green nature, beautiful sand dunes and comfortable beach temperatures during the summer.
It will take up to 3 hours to drive to this Emirate from Al Ain, but you can also decide to drive directly to Dubai and finish your wonderful road trip in UAE with a nice dinner at the Burj Khalifa before flying back home.