On the 15th of May (at 9.00 am) I left my home and started this amazing journey with Louie and I. After a warm goodbye of my family and neighbours it was time to hit the road! Bam, all of a sudden all the adrenaline was kicking in and as soon as I put the car in first gear I was thinking to myself; This is it, mate!
Years of hard work and now months of planning to do to most epic bucket list road trip I could think off. The crazy part of all this; the whole idea originated from an Etihad flight between the UAE and Amsterdam! Watch this adventure as well in my Vlog 3 – Amsterdam to Berlin.

Ps. If you are not Dutch and you're visiting Amsterdam for the first time, I recommend you read this amazing blog post about the best things to do in Amsterdam whilst getting ready for your road trip. You won't regret it! 😉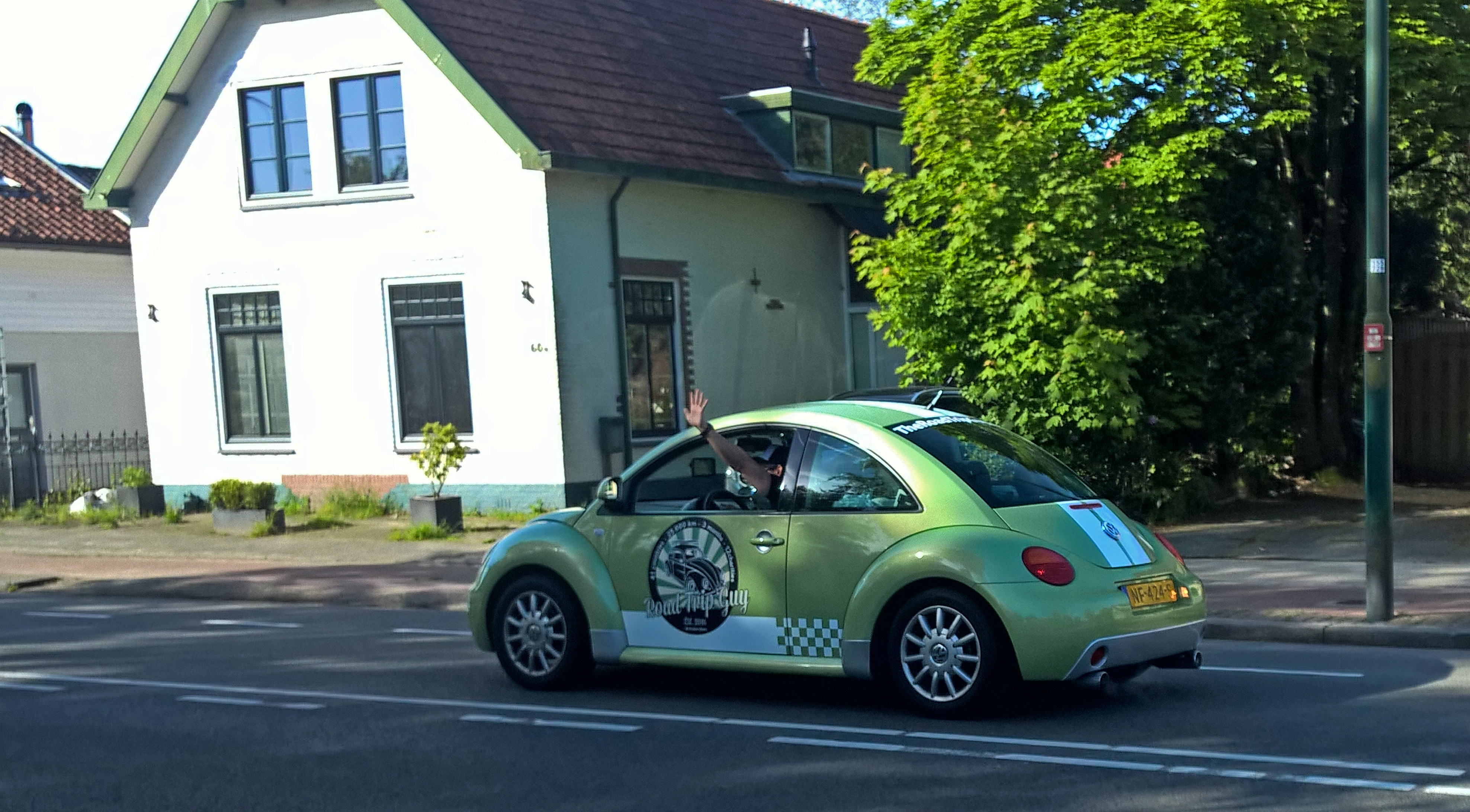 "I QUICKLY SET THE DISTANCE TRACKER ON 0 AND WITH THAT I GOT A WAVE OF CALM FEELINGS AND I WAS READY TO GO!"
Visiting the first charity: Trees for All
I had a distance of 650 Km to cover on my first day. The first stop was going to be in Arnhem (Netherlands) and would continue to Berlin. In Arnhem, I was going to visit the good people of the charity Trees for All. The Road Trip Guy and Trees for All work together to bring more awareness on the importance on C02 reduction and planting additional trees to grow and manage new forests. This was the perfect charity for The Trip 2017 as my education and work background was in nature & wildlife conservation management. I will contribute to Trees For All by donating funds to have new trees planted and have my whole trip of 25.000 Km be completely CO2 neutralized.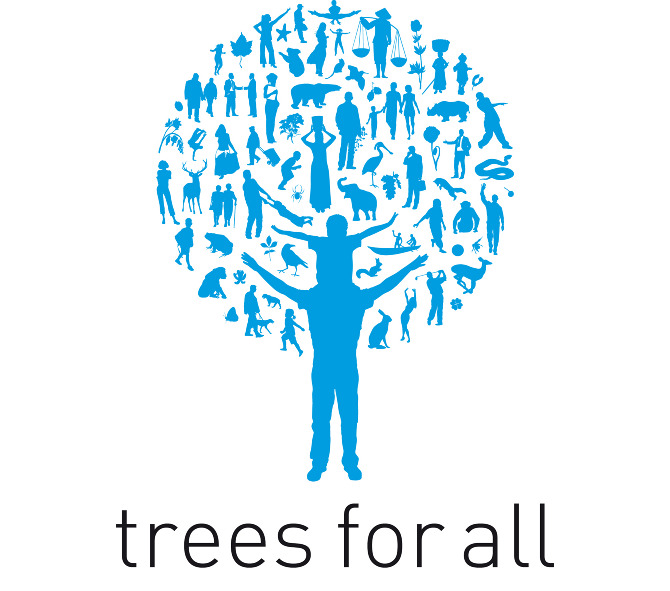 "Sustainable road tripping is what I like to do! So please follow Trees for All on social media as well."
Drive to Berlin
The drive to Berlin was an easy one. Beautiful landscape changes from the flat Dutch countryside to the sunflower filled hills of Germany. The sun was shining, so not a bad day nor route, to start The Trip 2017. I took a 15 minute break , every 2 hours , just to relax my mind a bit and arrived in Berlin at 6 pm but little did I know …I was going to hit a massive traffic jam. The last 8 km (true story) lasted more then 2 hours! Louie and I were stuck and it seemed like we were not getting anywhere on the A100. Waiting was the name of the game and it was going to be a long one!
After 1 hour or so a nice German family started honking their horn. They were just as bored as me and looked up my website (it's on the back of the car) and offered me all kinds of food and candy. What an amazing feeling that people already get so excited about your journey! The last 3 km I decided to take the exit and went straight through downtown Berlin. It was easy and much quicker, but of course that is captain 20/20 hindsight after standing still for almost 2 hours.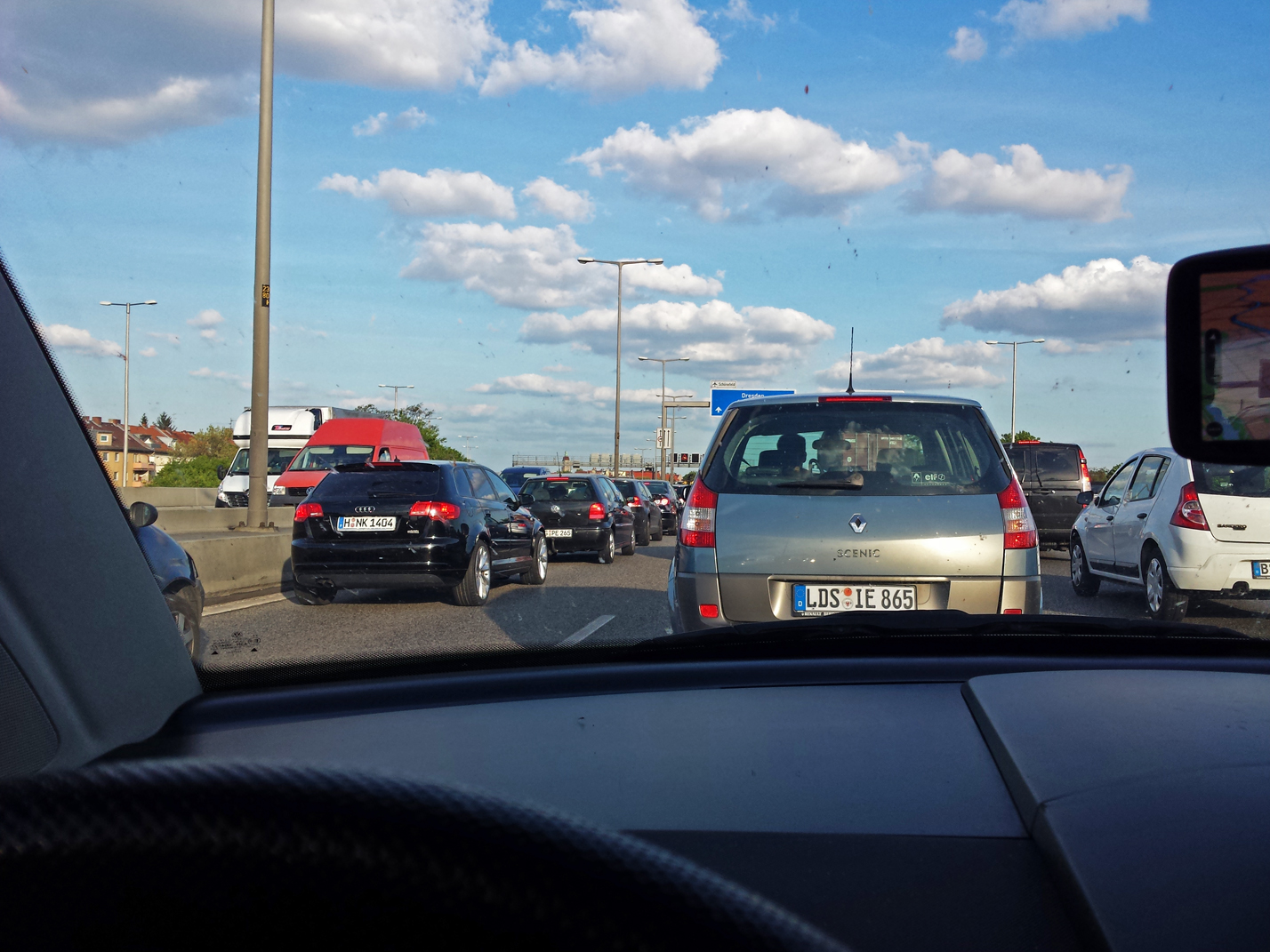 The Check in Hostel in Berlin
I arrived at the Check In Hostel in Berlin and I was ready for some relaxing time.. Easier said then done..
Parking was quite the challenge and after 45 minutes driving around I found a nice suburb area where I could park Louie for the 2 days that I would stay in Germany. I was staying at the Check In Hostel in Berlin and I must say it was a very pleasant experience, although my last hostel visit was more then a decade ago. Sharing the room with so many different nationalities makes it super easy to meet new people whilst being on your road trip. You will realise soon that every person has his or her own story and you might have more in common then you think. And with 10 beds in one room it will be hard not to start chatting around!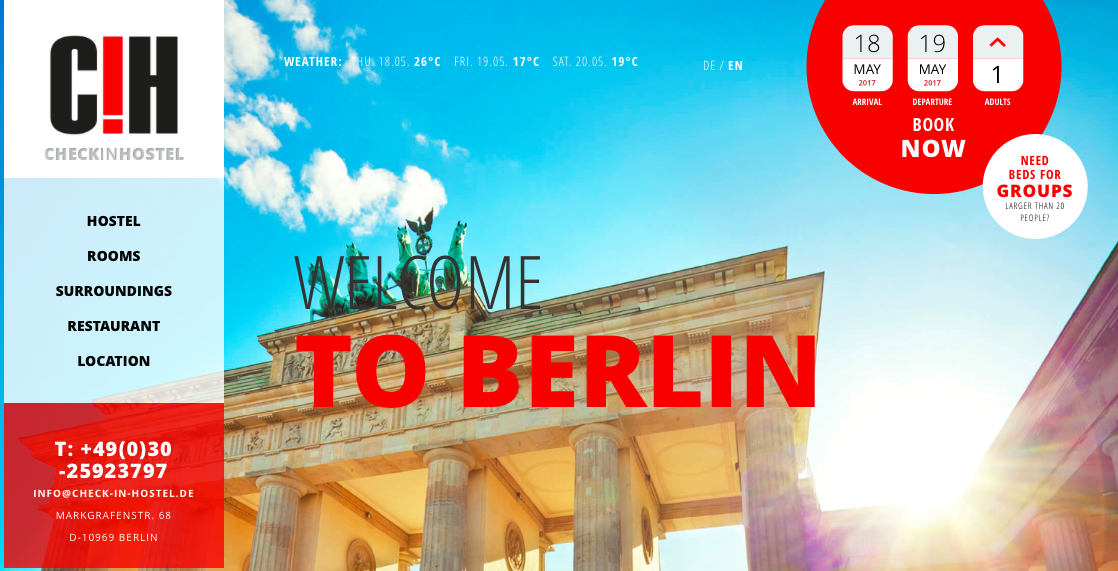 At least that's what I had in mind.. With just 3 hours of sleep in I realised that the school trip of a group of 12-year old French kids made that previous statement obsolete! Such a nice reality check after 7 hours on the road so always make sure to bring earplugs. That should be your number one rule… like for everything in life! The hostel itself is nice and clean, very kind staff and the location is the best!
First day in Berlin
Rise and shine, road trippers! It was time to hit the streets of Berlin and get some breakfast. The location of the Check In Hostel is very good and with just a short 10-minute walk I was already at checkpoint Charlie. Checkpoint Charlie was the name given by the Western Allies to the best-known Berlin Wall crossing point between East Berlin and West Berlin during the Cold War.
The Gendarmenmarkt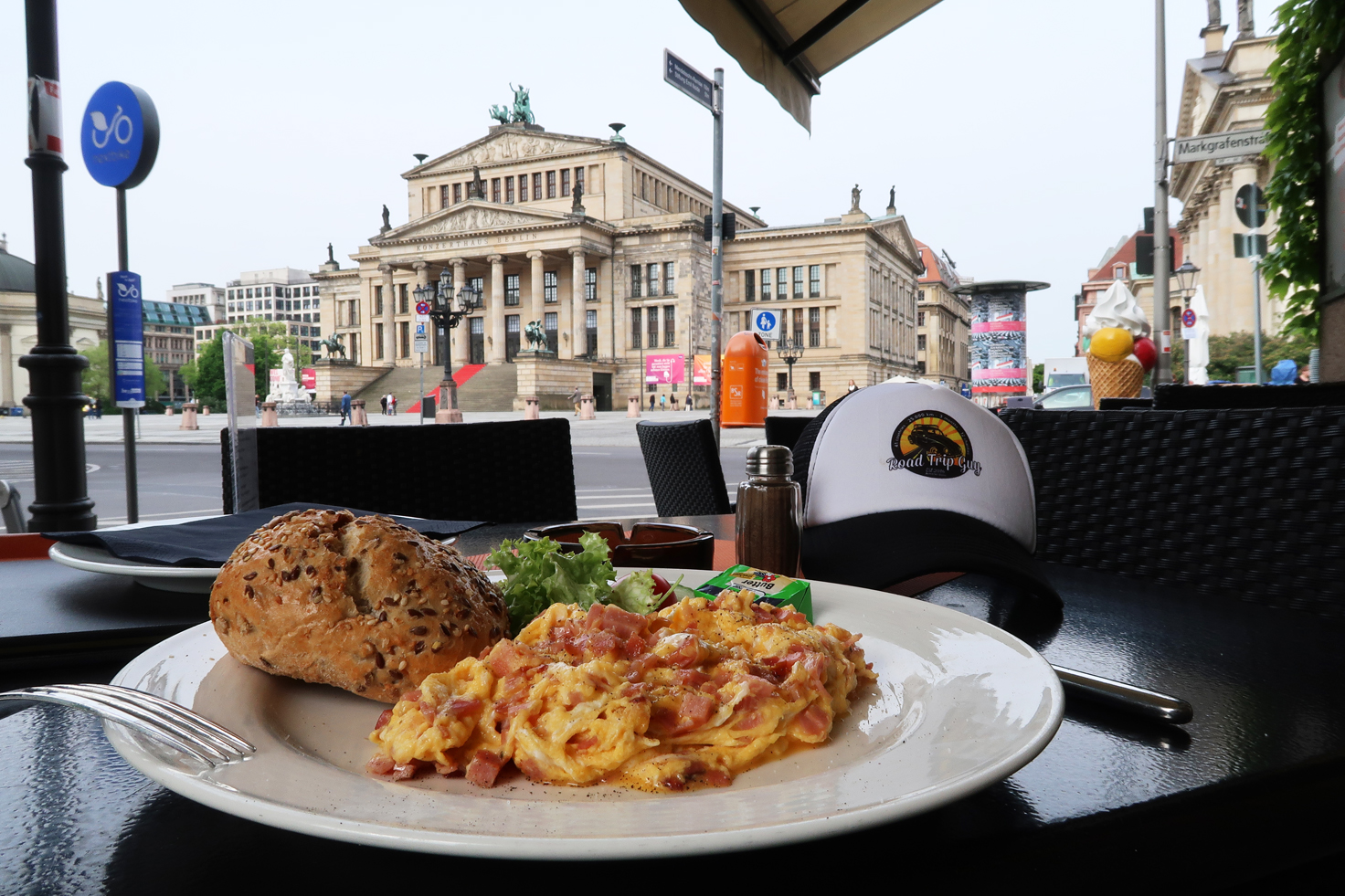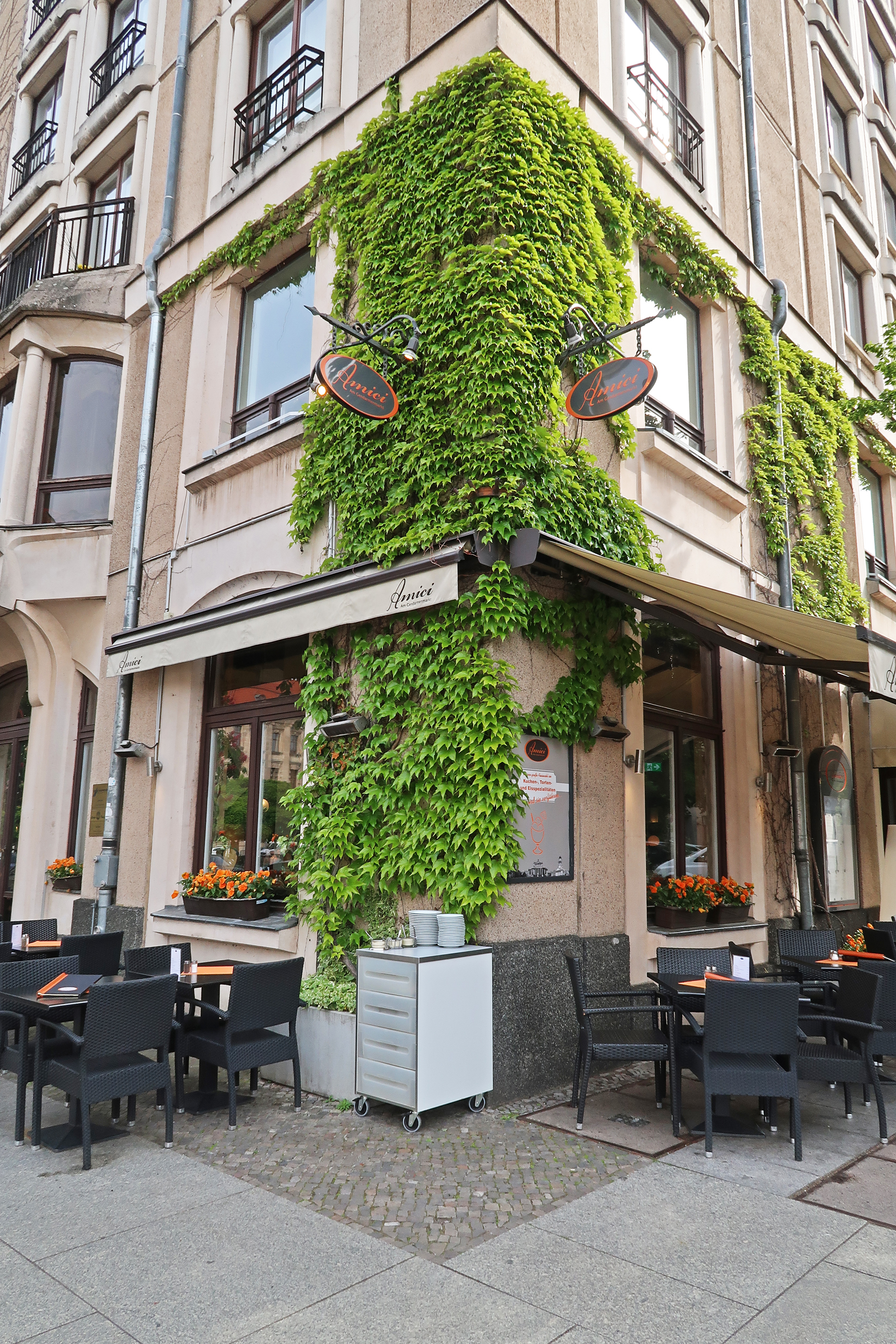 Nearby is the Gendarmenmarkt and it was time to get some well-deserved breakfast. I found a nice little bistro called Amici and for just € 5,50 – I had a good breakfast with an amazing view and very kind staff.
The Brandenburger Tor
The Brandenburger Tor (or gate) is really impressive to see. With a long straight road behind it towards the Brandenburg an der Havel, it really feels like the entry into Berlin, which it was originally build for in the 18-th century. The great thing is that also here they give free tours in almost every language. Just look for the guides with the bright orange shirts that say Free Tours. They are amazing, passionate and must important it is for free. Just don't be rude at the end of the tour and tip your guide. Everybody needs to make a living guys!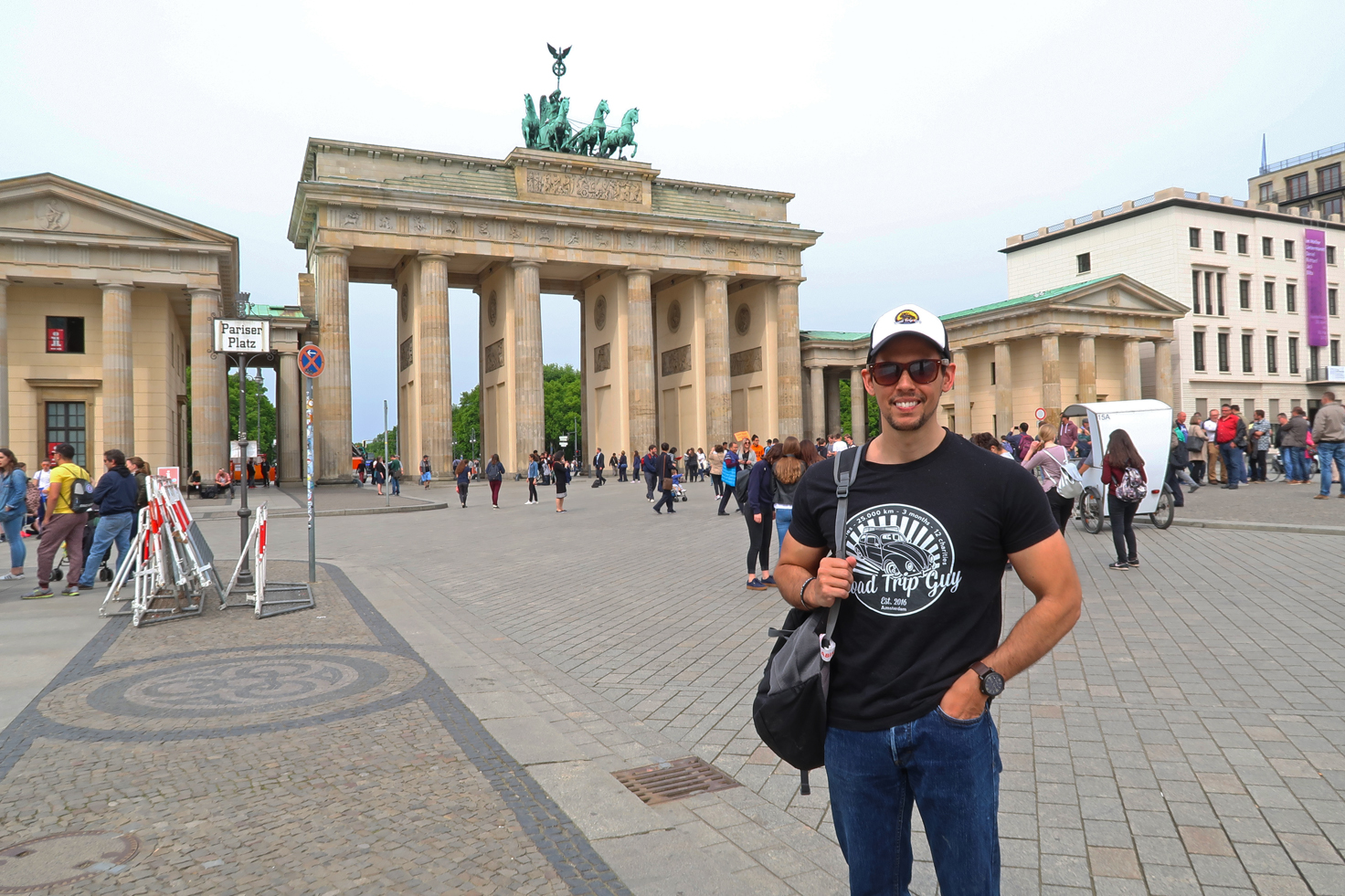 It was time for some lunch and ever since my college and university days I have been a big fan of the German discount stores like Aldi and Lidle. Every student in The Netherlands knows these shops and thankfully there was one right next to the hostel. For just € 1,75- I had a nice sandwich lunch.
GOOD JOB, YOU CHEAP DUTCH BASTARD!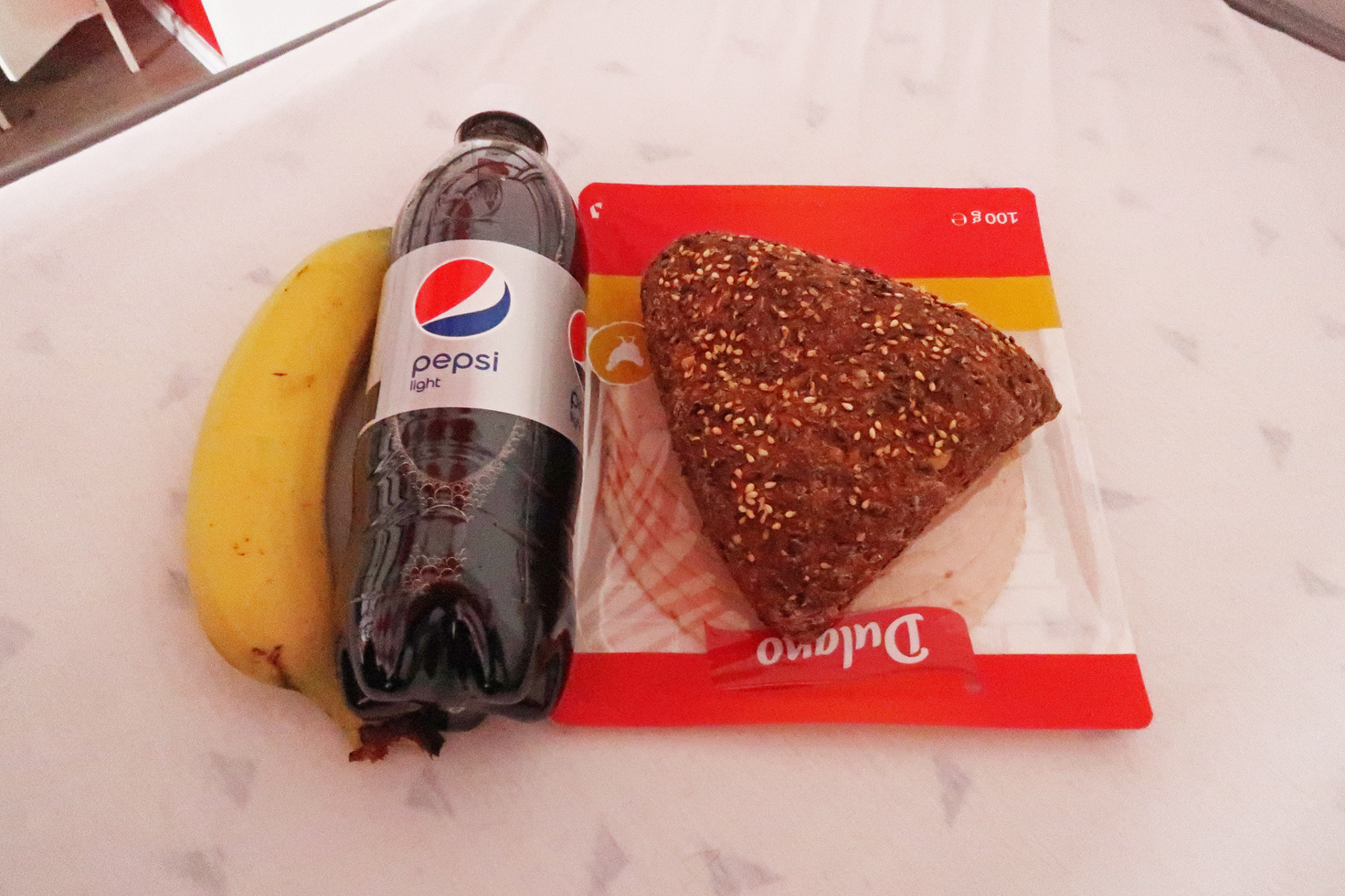 The Trabi Safari
The next day it was time to head to Hamburg but not before my morning rally tour through Berlin with a real Trabi! The Trabi is often regarded as a symbol of East Germany as the car had the reputation of being carp, uncomfortable, very noisy, dirty and super slow. Needless to say, that was indeed the case. But what an amazing time I had! I will dedicate a whole blog post on my experiences with Trabi Safari soon, so stay tuned! You won't regret it!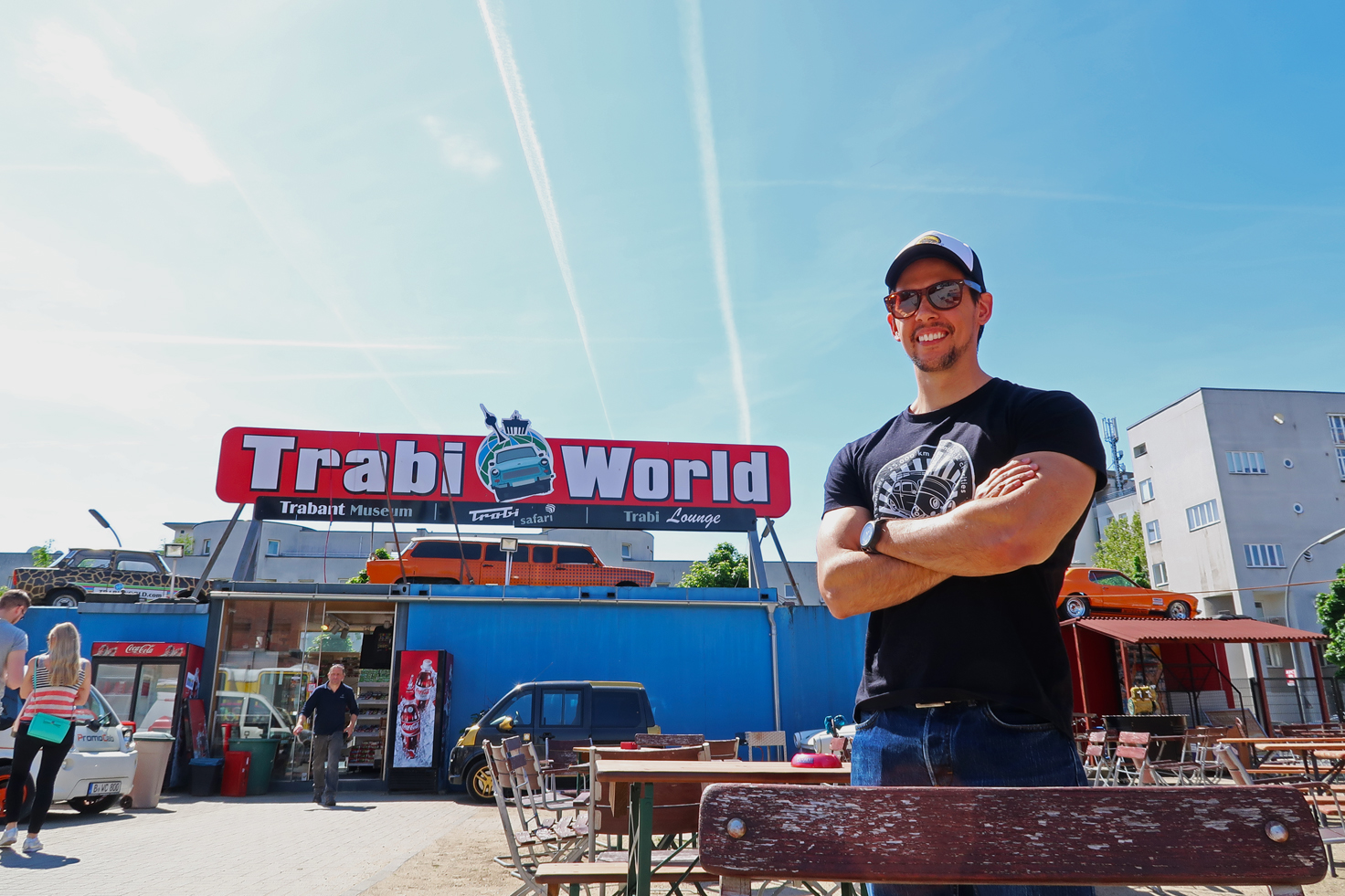 Now that my time in Berlin is over, I can say it has been a real pleasing experience. Meeting people from Chilli, Germany, Russia and Japan and making some good friends along the way. Even though it had been many years since my last hostel visit and you might think that now that you had made some money you can focus on hotels & resorts, I had a pleasant reminder of my high school days on how to meet people and make new friends quickly. Just try it (even if it has been years ago), don't judge the book by its cover and use the Check in Hostel in Berlin. It will be a great experience for just € 14 per night and a quick reminder of the good ol' times.