A 6-Day San Francisco to Los Angeles Road Trip Itinerary
This San Francisco to Los Angeles Road Trip Itinerary is the most popular road trip in the world today. This stunning route skirts the beautiful Pacific Ocean for most of its way.
To comprehensively enjoy the drive and all the enchanting sites on the way it would be prudent and imperative to take a slow leisurely drive stopping at least three nights in four days. In this guide we describe the designated places where you can take time to relax, rejuvenate or even celebrate a milestone birthday in the USA with friends and family.
Renting a RV in California
A good preparation is half the battle. Therefore, I recommend you book your RV as fast as possible and receive the best road trip car with a great discount. They allow you to easily book your favorite RV by comparing 100s of offers so you can get the best deal possible! You can also find the best motorhome rental advice here.
Travel With Family & Friends
It would be fun to travel on this route with a few friends and family joining in. Stopping frequently at pit stops and interesting landmarks to get that perfect family Instagram shot is a great way to make lasting memories.
San Francisco to Los Angeles Road Trip Itinerary – The Route
The distance is a mere 450 miles or 720 kilometers. You could drive in a day on a long clear highway with minimum traffic, but this would deprive you of an exhilarating experience which money could never buy. Relax and take your time as you are on a road trip holiday!
We suggest a 6-day trip that would be a truly exhilarating experience like none other road trip you would have ever undertaken before. California dreaming, here we come!
If you are interested in staying longer, I recommend reading this amazing blog post about 2-week itineraries in the USA.
You can also extend the road trip down south and visit San Diego. But before you do make sure you avoid these mistakes when traveling to San Diego!
If you are interested in continuing your journey east, you should check out this blog post about a road trip on the I40 (starting in LA) that takes all the way to Atlanta and explores wonderful landmarks and attractions along the way.
If you are keen on staying in California and you are interested in exploring the Southern area, I highly recommend the blogpost Best Road Trips in Southern California from Lauren West. She compiled the most beautiful road trips in Southern California for couples.
Pacific Coast Highway, Santa Cruz, Monterey and Carmel | Day 1 & 2
To reach the Pacific Coast Highway (PCH) you would need to drive west till you reach Ocean Beach. From here your exhilarating journey down south to the picturesque city of Los Angeles begins.
Santa Cruz BoardWalk Theme Park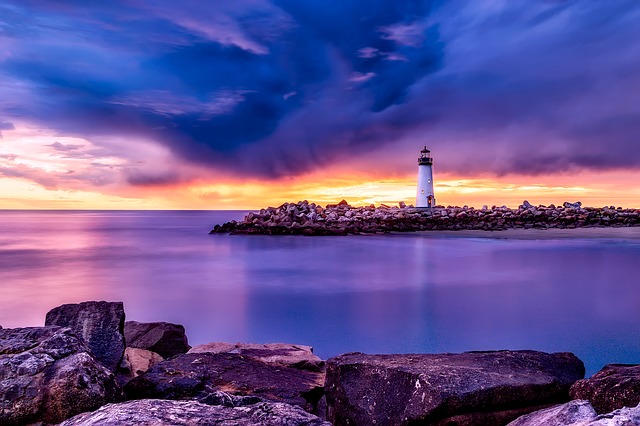 Santa Cruz could be your first stop where you have enough time to pick up some grub and enjoy the Santa Cruz BoardWalk Theme Park . The Park features more than 40 rides. It includes two National Historic Landmarks: the world-famous 1924 Giant Dipper wooden roller coaster and the beautiful 1911 Looff Carousel. They also have a lot of restaurants, gift shops, scream-inducing thrill rides, gentle kiddie rides indoor arcades, and miniature golf.
After a long day you might want to check out one of the best breweries in Santa Cruz for a nice cold beer. The perfect way to start a relaxing evening before visting the aquarium the next day!
Monterey Bay Aquarium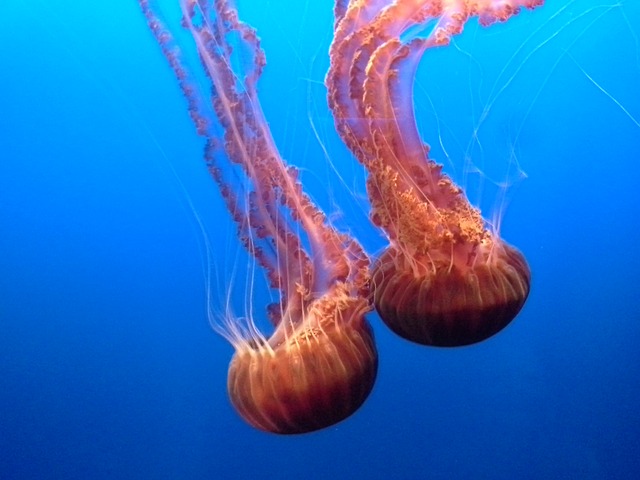 Monterey would be your most likely next stop as you would be in for a treat at the Monterey Bay Aquarium which hosts an abundance of colorful fish which would keep you amazed!
Today, more than 30 years after opening, the Monterey Bay Aquarium is a showcase for the habitats and sea life of one of the world's richest marine regions. More than 35,000 creatures representing over 550 species fill 34 major galleries. With nearly 200 exhibits in all, the Aquarium is a window to the wonders of the ocean.
Carmel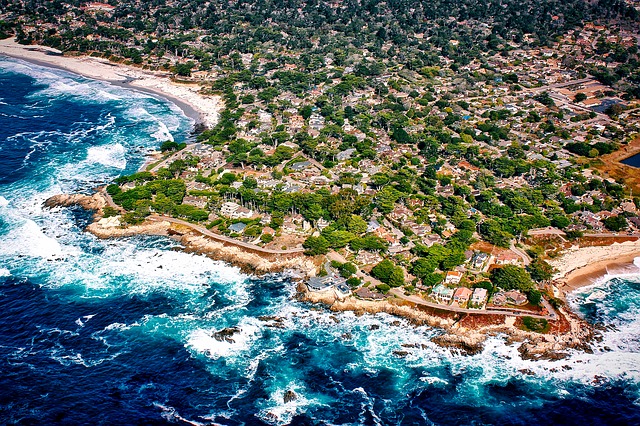 Stay the night at Carmel and there are plenty of cozy places to select from and have the inherent joy of having spent the night where that icon in Hollywood movie star Clint Eastwood was its Mayor not very far back in time. Carmel-by-the-sea, as it is lovingly referred to by its residents, would give you a wonderfull experience. The laid back atmosphere is just what you need after a day well spent on the road.
Cross the Famous Bixby Creek Bridge | Day 3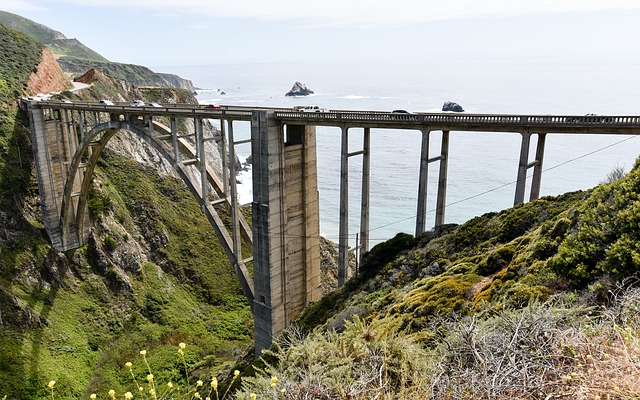 The first stop for the day could be none other than at the Bixby Creek Bridge, a construction marvel that is picturesque and spectacular in every way. With the Pacific Ocean on your right and the rugged cliffs to your left, the drive on the Bixby Creek Bridge would push any road tripper's adrenaline to the limit.
The Big Sur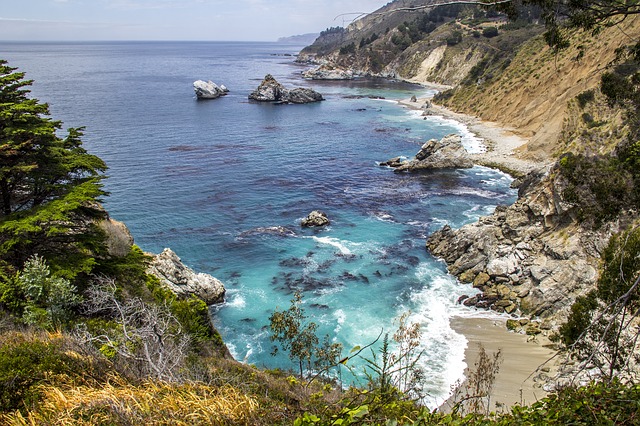 The Big Sur is a nature reserve that is home to a spectacular 80 foot waterfall that never dries up and located just a short walk from the PCH at the Julia Pfeiffer State Park.
Cayucos
The quaint town of Cayucos would be your watering hole for the night and is a place to relax and enjoy some of the best seafood that you could pick and relish.
Enjoy The Final Night at Santa Barbara | Day 4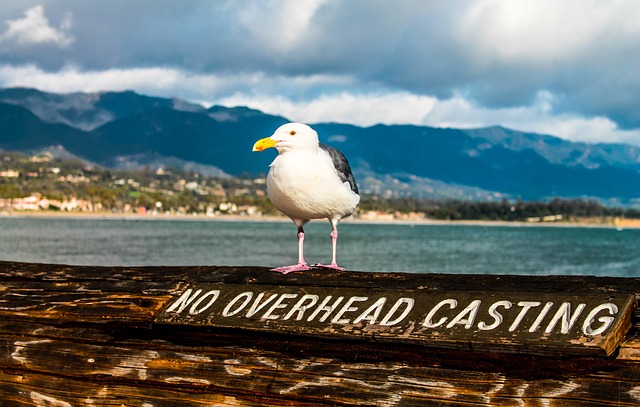 Start the day fresh as a flower and after a sumptuous breakfast set off on your way. Deviate slightly to enjoy the sights at San Luis Obispo a town famous for the very popular San Luis Obispo Museum of Art.
A hundred and half kilometers more of driving with stops to take in the beauty of the drive would bring you to the most popular hot-spot of California, the bustling beach town, of Santa Barbara.
There is much to do here and a day would be insufficient to take in all the wonderful sights. Go explore the local museums and learn more about the classic Spanish heritage in Santa Barbara at the Santa Barbara's Museum Mile.
In the evening it is time to relax and find an amazing restaurant to rest your legs. A local's favorite, Opal restaurant and bar infuses an Eclectic California Cuisine with creative influences from around the World. The chefs use the freshest of ingredients to create dishes inspired by the colorful multi-cultural heritage of America. These dishses often have an Asian flair.
End the Road Trip in Los Angeles | Day 5 & 6
The final leg of your journey and stopping at many places to enjoy the sights would be a fun way to spend the day in LA. The first couple of stops could be at Carpentaria and Ventura, two of California's best preserved beach towns.
Of course, if you travel with children a visit to DisneyWorld California would be a great idea as well. Check out these important Disneyland Hacks to make your magical day extra special!
And make sure to check out this blog post about great places to stay in LA to get some rest and relaxing time with the family.
Cuisine Los Angeles
The cuisine served in these towns is much talked about. Enjoy stunning sea-food dishes and grilled meats when visiting these areas, whilst enjoying a beautiful sunset. The Brophy Bros is one of these famous sea-food restaurants and is located in Ventura and Santa Barbara. Their menu consists of famous local fish-species and desserts.

La Nightlife
Reaching your destination Los Angeles late in the evening would enable you to catch a glimpse of the colorful night scene. The perfect way to finish your 6-day California road trip. Go out, have fun with friends and family, and discuss the fun times you had on this trip.
Sound Nightclub is a popular nightclub in Los Angeles Their philosophy is:
Sound was built with a simple philosophy: to bring a novel and always-evolving experience to nightlife in Hollywood. We worked with a dream team of designers, professionals, and industry specialists to create an environment based in cutting-edge visual and audio technology, musical formats, and interior design. Our interior 3D mapping and custom video content, paired with our one-of-a-kind sound system, offer an unparalleled nightclub journey.
Final Words
The final stretch on the PCH is home to some of the best sights of the trip. Give yourself time to make frequent stops to capture them for posterity. With the Pacific Ocean on your right and the changing scenes on your right it is sheer spectacular to say the least.
P.S – Interested in this road trip? Book a great RV or Motorhome for your trip!