Ultimate New Zealand South Island Road Trip Itinerary – 2023 Edition
We all know those one of a kind road trips that are so awesome it will give you the memories of a lifetime. If you haven't been on such a road trip yet ,and you are looking for inspiration, this adventurous journey in the South part of New Zealand is the place to be. Use this "Ultimate New Zealand South Island Road Trip Itinerary – 2023 Edition" to make your next adventure on the road an amazing one!
If you like this post please remember to share it with your friends, leave a comment and subscribe to our newsletter to receive all the latest road trip news! If you are interested in a road trip on North Island, I highly recommend reading this Road Trips From Auckland blog post! You will love it!
Welcome to New Zealand
The South Island of New Zealand is the largest island of the island nation, and is approximately 1243 km in length, across its 7 regions. While you can easily cover the distance on a short plane ride, you are guaranteed to miss all the beautiful scenery the island has to offer to you when you travel by road. Because let's be honest, a road trip is the best way to explore any country! Especially if that country is called: New Zealand!
Explore the "Southern Alps", visit Fiordland National Park, go ocean kayaking and enjoy some adventurous sports ,such as bungee jumping and skiing, in Queenstown.
Yes, you are warned as you are in for some breathtaking views and life changes experiences when you are planning a road trip in this magnificent part of the world!
(Related: Explore our other road trip itineraries: USA, Canada, Norway, France, Spain!)
The Route – Drive From Queenstown to Christchurch
This route allows you yo drive from Queenstown to Christchurch. You start the road trip in Queenstown and drive through Fiordland National Park, Dunedin, Wanaka, Tekapo up to Christchurch where eventually it will come to an end. This 10-day Itinerary is filled with adventure, surprises and probably one of the best driving sceneries in the world. Both Christchurch and Queenstown have international airports, thus you can land and take off after the trip at either location.
How to Rent a Campervan or Car in New Zealand?
To get the most native and remarkable experience on your travel, I would like to suggest you to use a camper. New Zealand is a camping friendly country and you can pretty much park and sleep at any location as long as it is not a private area or marked as a non-parking zone.
According to the New Zealand Transport Agency, you need to follow these rules if you want to rent a campervan or car in New Zealand.
Rental companies are required to:
keep a register of their vehicles and the people who hire them
sign written agreements with all vehicle hirers
explain the hire agreement if you ask them to
offer you insurance for your vehicle – you can choose your own insurance company, as long as it offers comparable insurance.
Your obligations to the rental company
As a vehicle hirer, you must not:
use the hired vehicle to carry fare-paying passengers (unless you tell the rental company beforehand)
sublet or hire the vehicle to somebody else
allow anyone else to drive the vehicle unless they have a current and valid driver licence for the type of vehicle and are listed as authorised drivers in the contract
carry more passengers or goods than the vehicle is approved to carry. If you do, this could void your insurance. Check the limits with the rental company.
The Adventure City of Queenstown | Day 1 & 2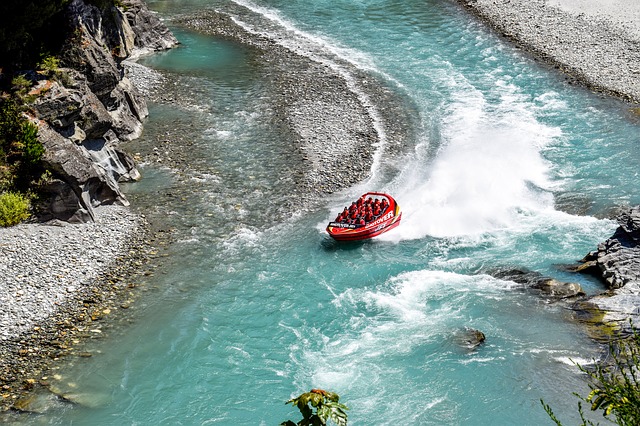 You begin your road trip from Queenstown, a world famous city, especially among all the adventure sportsmen and women, for the variety of breath holding activities it has to offer. While it is too much to cover in a matter of few days, to get a remarkable experience and cherish it at the same time, I would suggest you spend at least a 2 full days here in Queensland.
Make sure you make an early start in the morning. Irrespective of the time of year you visit, Queenstown, will always have you things to offer, to treat your adrenalin pumping mind and body. Depending on your preference, you can either try out, bungee jumping or paragliding and sky diving or even jet ski rides and rafting. My suggestion is that you are most likely to not be able to try out everything in a matter of few days, thus, pick something you would really enjoy and give it a go.
Make sure you always have a medical insurance present that covers you during these activities in foreign countries. Getting medical treatment can be very expensive if you do not have the right insurance for it.
Travel to Lake Wakatipu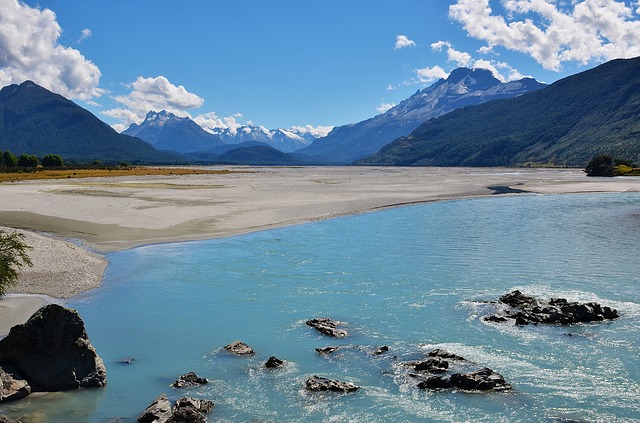 Make sure to visit the lake Wakatipu, which is guaranteed to mesmerize you with the stunning view it facilitates with the giant mountain range by its side. You may also have a mini hike, up the Queenstown hill, and enjoy the view from the top. The hike would be smooth and peaceful, as the place is usually not very crowded and you will get the opportunity to have a nice self time during the climb. It takes you about 1-hour to get up and is 1,5 km long.
Click here for more information on the Queenstown Hill Hike
There are town houses, luxury and budget accommodation places in the city, so finding a place of accommodation, if you're not riding a camper, will not be much of an issue.
Lord of the Rings in Glenorchy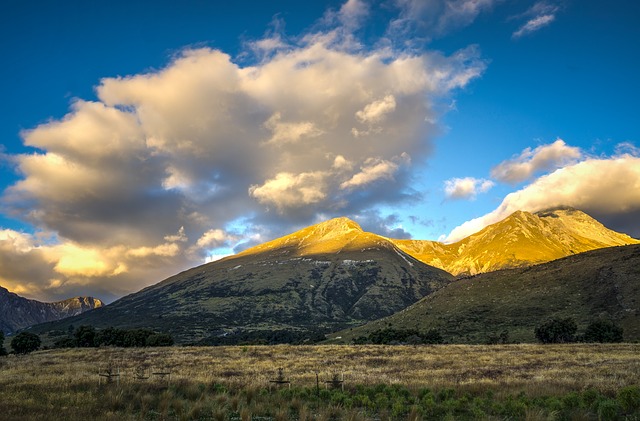 Begin your second day evening, with a travel to Glenorchy. The road will accompany the lake Wakatipu on one of its sides and will dazzle you along the way. Glenorchy is the city where some of the most splendid scenes of Lord of the Rings were shot at, so it goes without saying, be prepared to be hypnotized by the scenic beauty this ride has to offer you.
Exploring Fiordland National Park | Day 3 & 4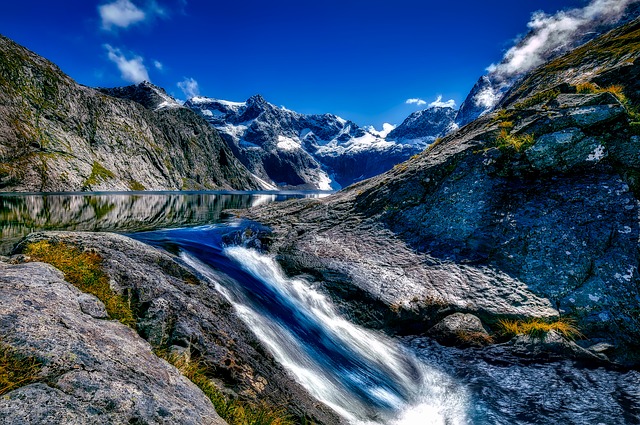 You will have to take a 170 km ride from Queenstown to Fiordland National Park, across a stretch of road which is again quite famous for its scenic beauty and also the very windy climate. The wind only lasts for the first few miles, after which the ride will ease up for you, all the way to Te Anau. Fiordland is a region very much rich in natural sceneries and is know for having the second largest lake in New Zealand. This park is a hot-spot for anybody who wants to get that perfect instagram photo!
Queenstown to Milford Sound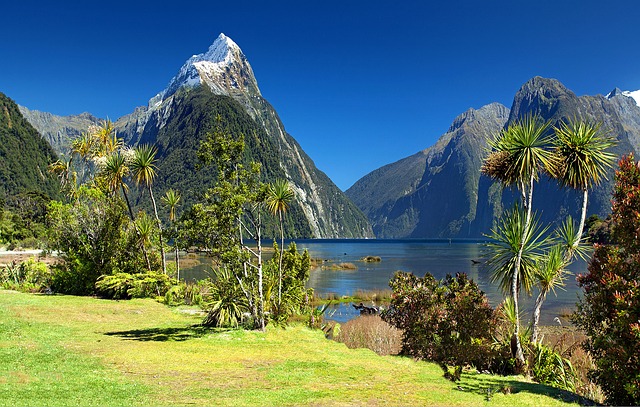 When you visit the Fiordland National Park, Milford Sound is a site you do not want to miss. It's about 2 hours ride from Fiordland, but you can also drive directly from queenstown to Milford Sound. The ride itself will prepare you for what to expect once you get to Milford Sound, as you will pass the Eglinton Valley, the Hollyford valley and the beautiful Mirror lake. This location is one of the highest sort after travel places in the entire world, largely due to the unbelievable natural views the site will offer. You will surely connect with nature, all it's forrest and waterfalls in this long and deep strip of land, by the ocean. To be honest, you might never want to leave again!
Even if the weather is sunny, make sure you are prepared for rain. The weather can change quickly and the waterfalls also produce a lot of spraying water.  Also, a point to keep in mind is, that the cell reception might be poor.
Things to do in Dunedin | Day 5 & 6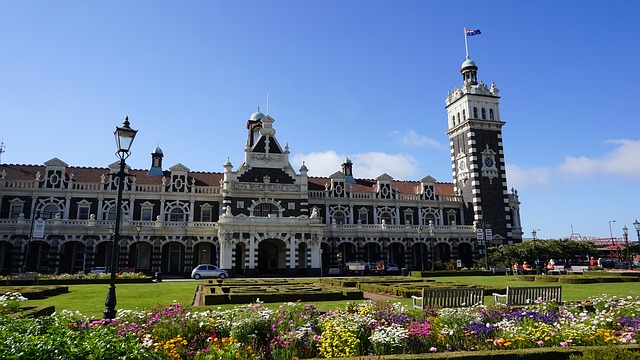 Dunedin is the second-largest city in the South-Island of New Zealand and the principal city of the Otago region. It is a popular city for students as it the home of some of the best colleges and universities of the country.
Dunedin is home of a wide variety of nature and wildlife. To the east, Dunedin City includes the entirety of the Otago Peninsula. This peninsula is located right next to the Dunedin Volcano and is home of several amazing beaches which host a number of endangered wildlife species, including the yellow-eyed penguins, seals and shags. It also contains the world's only mainland breeding colony of the royal albatross
Places to visit in Wanaka | Day 7 & 8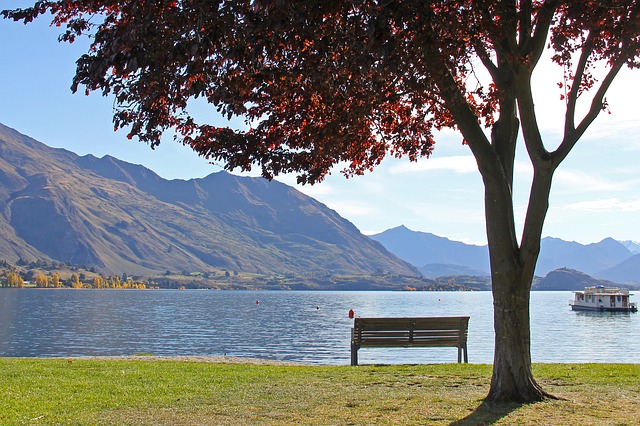 Wanaka is a small town, yet a big tourist attraction, tucked among the magnificent Alps mountain range. It will be approximately 340 km off Milford Sound (nearly a 4 hours ride). Wanaka will offer you plenty of hiking sites to choose from out of which my favorite would be the Roys peak. If you start early morning, you will have plenty of time to enjoy, as the ride up is guaranteed to take around 6 hours from the bottom, across its 17km of stretch of road up to the top. During this time you will be totally exposed to the morning sky with absolutely no shade. Hence, ideally make sure you start your hike as early as possible.
Mount Aspiring National park and Wanaka lake are few other sites where you can go enjoy.
Mount Cook through Christchurch | Day 9 & 10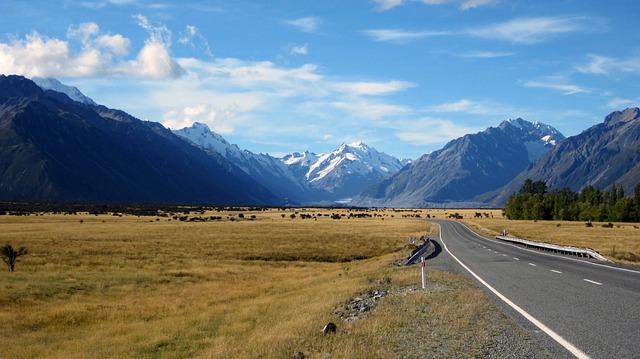 Leave mid-day of day nine and approximately 190km from Wanaka, you will reach the highest mountain in New Zealand. On your way you will also get to have quick peek at the Lake Pukaki and Hooker Valley. If you are in New Zealand, you must visit this place for sure.
Arriving in Christchurch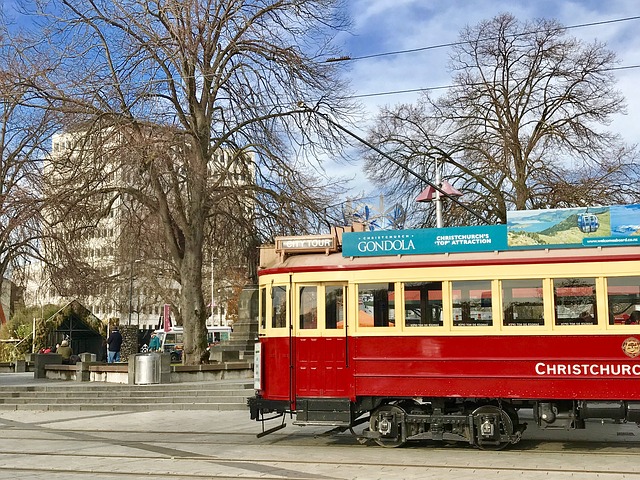 Approximately 300km from Mount Cook, you will reach the destination of your trip, which is Christchurch. You will arrive preferably on the 10th day of the trip, but feel free to make the trip as long as possible!
The Garden city is surely a site that will combine the innate natural beauty of the county and the modernism with its constructions. Cathedral square and the botanical gardens are sites you wouldn't want to miss,. If you have some days left, I highly recommend go whale watching in Kaikoura. It truly is a breathtaking experience and the perfect ending of an amazing road trip in New Zealand!