My time on the Lofoten Islands was coming to an end and there was one final Norwegian landmark that was on my bucketlist; The North Cape. The North Cape is often considered the northernmost point of Europe. On the top of the cliff there is a beautiful viewing point of the merger of the Norwegian sea and the Barents sea.  A new visitor centre was built in 1988 on the plateau with panoramic views, a café, restaurant, post office, souvenir shop, and a so-called super video cinema.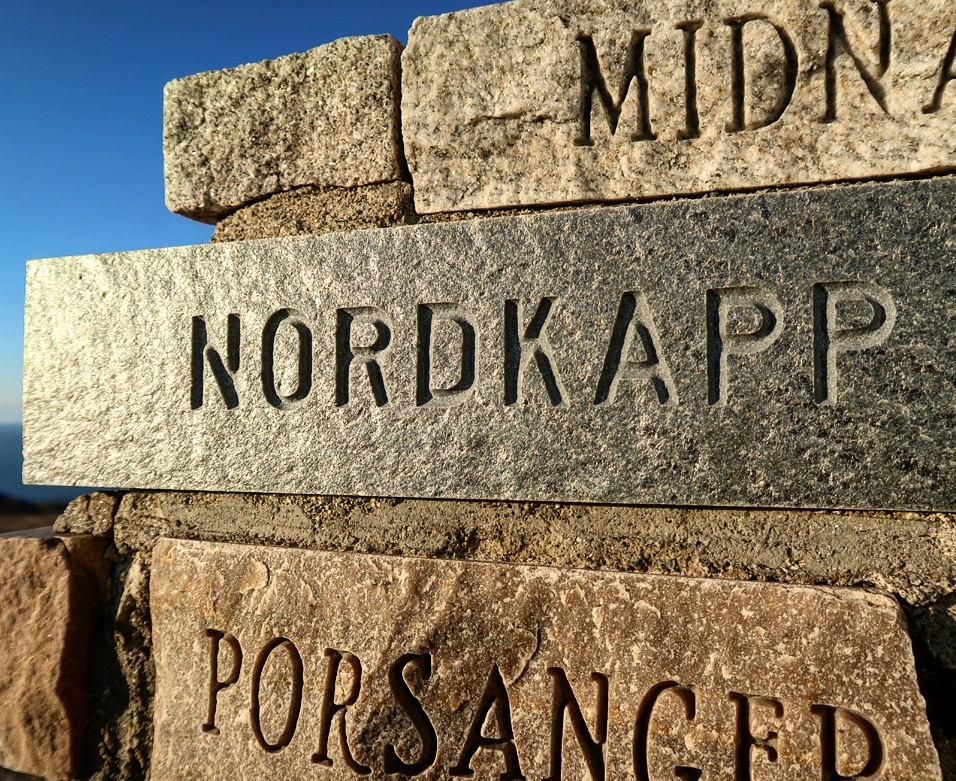 But how to visit the North Cape? Is there a good connection and how do you get there? With a driving time of almost 10 hours and 560 km. from Tromsø I knew I had my work cut out for me! These are my best tips on how to visit the North Cape in Norway.
How to get there?
I drove from Lofoten Island to Tromsø, Alta and stayed in Honningsvåg. This took me 3 days of driving from the E6 to the E69. There are 3 nearby airports in Tromsø, Alta and Hammerfest that all have flights directly from Oslo, Stavanger or Trondheim. From there you can travel with a bus or rent a car to visit the North Cape.

Where to stay?
I stayed at the Nordkapp Vandrerhjem Hostel in Honningsvåg. The North Cape is just 25 minutes away and definitely had the best price/quality ratio. There are also some chalets at at 15 minutes from the North Cape, but you have to be prepared to pay 4x as much. The bus goes daily from Honningsvåg to the North Cape and you also have some grocery stores, gas stations, café's & bars and other fun activities in the city centre.
Once you have passed Honningsvåg there is just wilderness and for just 10 extra minutes of driving I strongly recommend having your stay in Honningsvåg.
How much does it cost?
There are two separate tickets available. The first one is the basic ticket and will cost you 180 NOK (€ 18,- / $ 20 ). This includes visiting the restaurant, gift shop and plateau. The second ticket includes the panorama cinema as well and is prices at 280 NOK (€ 28,- / $ 31 ). Both prices include parking.
Is it worth it?
Totally worth it! The view from the plateau, the mid-night sun on a clear blue sunny day was the best final day in Norway I could wish for. Of course, I had to get the notorious photo with the Globe statue and truly is a once in a life time experience. The visitor centre itself is really focused on tourism so you can do some good shopping. One more thing, bring your own food and drinks! Unless, you are ok with paying € 9,- for a slice of cake.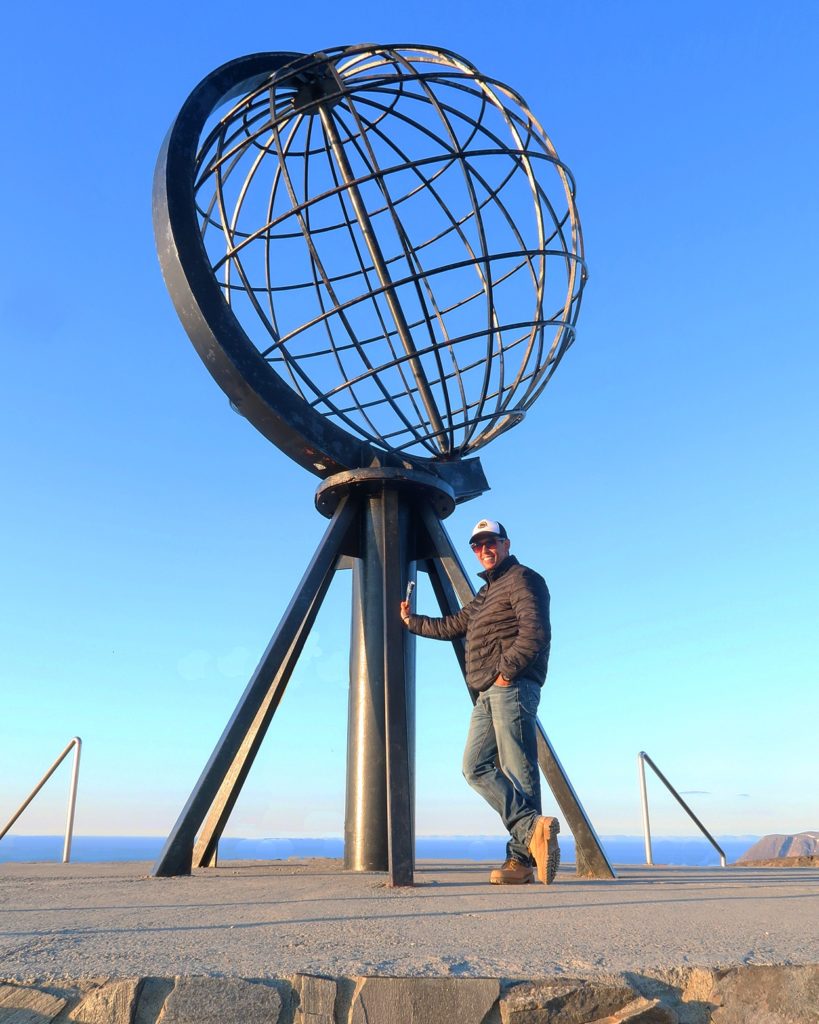 I am Dutch afterall.. 😉
Have fun, road trippers!