Top 5 Best Van Life Blogs & Diaries of 2018 – Get Inspired!
Don't you just love to see it? People living the dream by traveling all over the world, sleeping in their vans and exploring new destinations, all whilst meeting amazing new people.
Yes, the Van Lifestyle is not a bad one and to get you more inspired we summed up the top 5 best van life blogs of 2018.
Best Vanlife Books & Guides
Overview of the best Vanlife books & guides:
Get ready for your next adventure and learn all there is to know about living the van life with these amazing blogs!
VW Campervan Life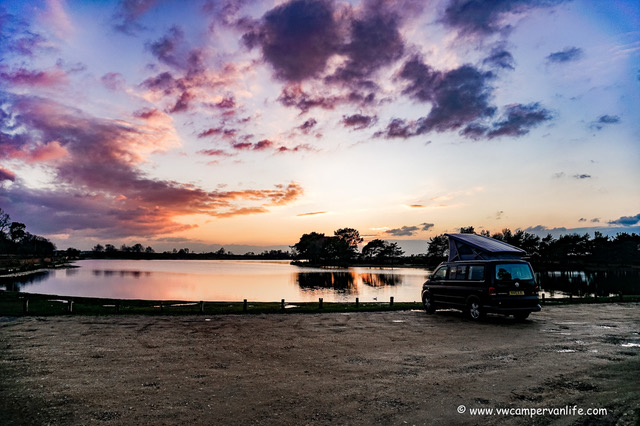 First things first. We are not your typical van lifers. We aren't going to be on the road for weeks on end, parking at a lake setting off on a 7-hour hike before coming back and taking a cold shower at the back of the Van.
However, we are going to make the most of our VW California, and all that a couple with a 3 year old can possible do between work, nursery and swimming lessons. The freedom of just hitting the road with the essentials, exploring (to start with) the beautiful UK, and perhaps even further afield.
Everybody loves the freedom that it gives us to be able to do this, whenever we want to.
We have a blog over at www.vwcampervanlife.com, which is going to be all about our travel, our experiences, the people we meet and the sights we see. We also hope perhaps, to inspire others to try to occasional shift away from the day to day routine, and get out and see the world. There is so much of it.
Explore!! Go!! Make Memories!!
From Rust to Road Trip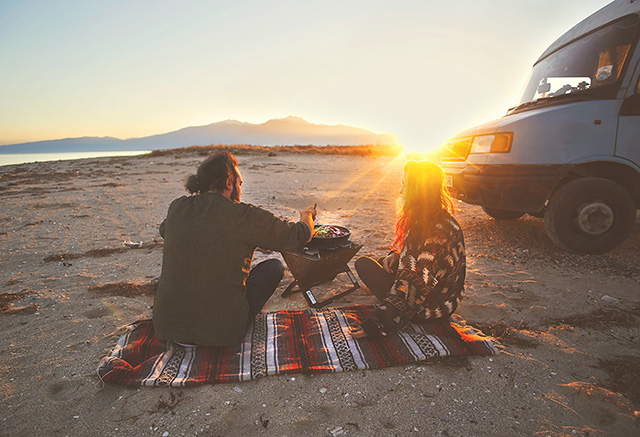 We're Ben and Lucy, travelling and living in our self-built ex-minibus LDV Convoy. We've hit up 19 countries to date from our home in the furthest west point of Cornwall, England and road-tripped as far east as Ukraine! We're currently in Albania riding out the harsh winter and for the past two years (besides a small stint back in the UK to top up the funds) have travelled the length and breadth of mainland Europe. We've wild camped the whole time without staying on a single campsite and manage to spend less than £450 per month ($725) all inclusive of travel, food and everything else.
Our blog encompasses all of our travel stories, coupled with travel guides and recommendations for every country we've visited, as well as detailed breakdowns of how we travel on a shoestring budget and a concise guide to how we built our van from scratch.
Finally, we've mapped thousands of POIs, including free water points, free or cheap showers, laundrettes and hundreds of free, wild parking spots all available to view from our website.
Website: www.fromrusttoroadtrip.com
Youtube: www.youtube.com/fromrusttoroadtrip
Parked in Paradise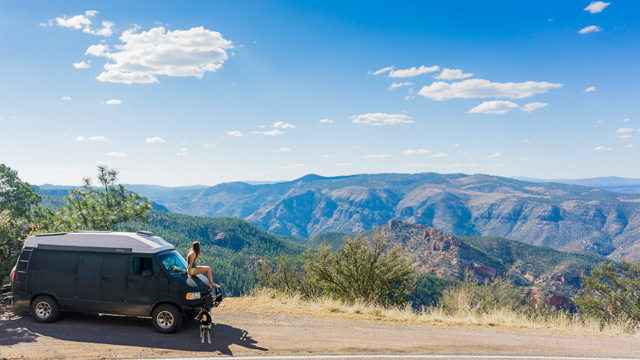 "

We are Kate and Ian Moore, and we've been living in our Dodge B1500 van with our dog Harper for the past year. Our motivation for the trip was to explore the US and get a better idea of where we want to settle down and live in the future. We really enjoy the freedom that vanlife has given us to both work on the road and explore new places.
Throughout our travels we've been fortunate enough to drive through 47 US states and visit a variety of National Parks. Some of our favorite road trip destinations were the ones we've least expected. The South Dakota Badlands, Big Cyprus National Park, Carlsbad Caverns and the Great Sand Dunes are all places we'd love to visit again. This year we will be driving up the west coast and we're excited to see what's in store."
Lost Direction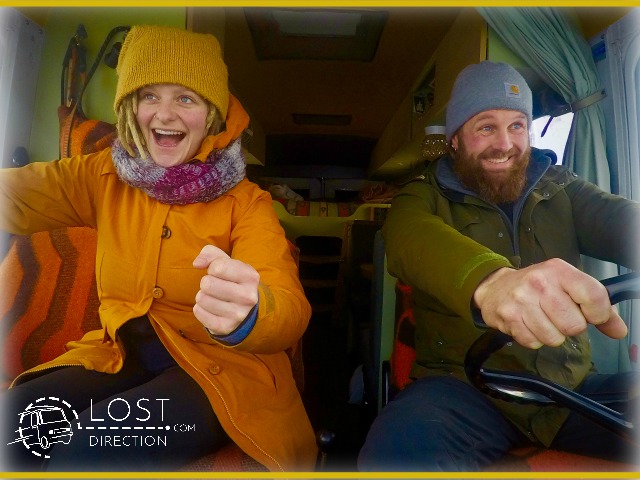 Lost Direction may sound like we have no clue about where we are, where we are going or maybe even who we are; non of this is true! We would like to share our story to inspire you and to show you that it is okay to GET LOST sometimes and to take another path!
Hi, we are Anne and Martijn! Together with our 5 year old, 60 kilo Newfoundland dog, we decided to downsize our stuff and maximize our freedom. We both sold our houses, left our jobs and sold all the stuff we had, in search for a different way to live our lives. We have been living in our 1977
van since October 2016 and have been on the road ever since. Within 3 months we converted our camper to a place we now call home. Living on 12 square meters with a giant dog, makes it possible to jump into the deep, get lost and always feel at home.
We have Lost Direction many times, in many ways. After turning our lives around completely we found ourselves in situations that we haven't been before. It teaches us so much about ourselves, each other, others and LIFE! Every day is different! We enjoy and we learn. We laugh and we cry. At the end of the day we are just really happy that we dared to make this decision. Freedom. Time. Exploration. Connection.
We love to take it slow and get connected to a country and it's people. All in all, we have spent a little over a year in Scandinavia and we are continuing our journey to the Baltic States in a few weeks.
Facebook: www.facebook.com/lostdirectionvanlife
Instagram: www.instagram.com/lostdirectionvanlife
Twitter: www.twitter.com/welostdirection
Website: www.lostdirection.com
The Adventures of MiSa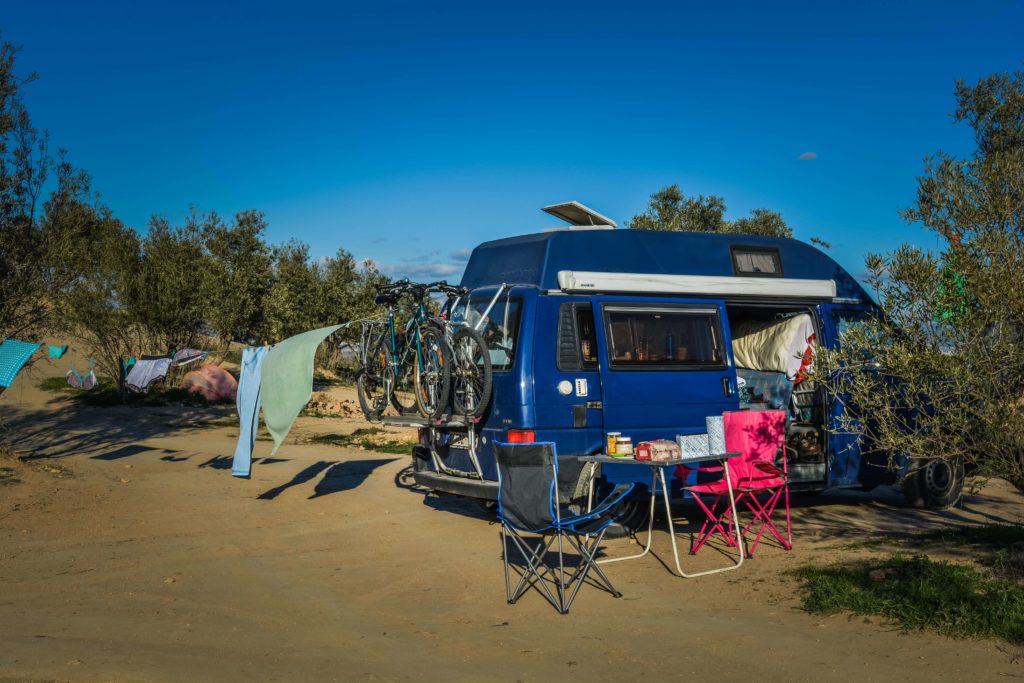 We're Michèle & Sanne from Belgium & Holland and we are The Adventures of MiSa. We want to experience life and thought why not start the vanlife. We dreamt of it a great deal and finally left in November 2017. We're on the road for a good four months now, exploring Europe in our blue Volkswagen T4 called Stitch! So far we explored France, Portugal and Gibraltar, but we've spend most time in Spain. We do really love the freedom we have and the wonderful places that we have discovered so far, but we feel that full-time vanlife is a little too much for us… A few months a year would be perfect and we're going to pursue that!
On the road we have met many lovely people, visited friends that went long term to another place & we discovered housesitting & volunteering! Great ways to include into the vanlife.
A little tip for anyone who wants to live the vanlife and thinks "Let's go south (Spain/Portugal) in the winter because it's always warm there". Trust us when we say that even in Spain and Portugal it is winter. Not as cold, but don't expect tropical vibes 🙂