Every great story needs a hero, and whilst this is my adventure I wouldn't be able to do it without a certain someone. My sidekick, my friend and the driving force behind my epic 25,000 km journey around Europe; Lazy Louie!
Lazy Louie is more than just the car that will be driving me through the 41 countries, but it is also the mascot of The Trip too! With so much depending on the power of Louie, I have put together a little blogpost all about my road trip car and just why I am proud to have him by my side.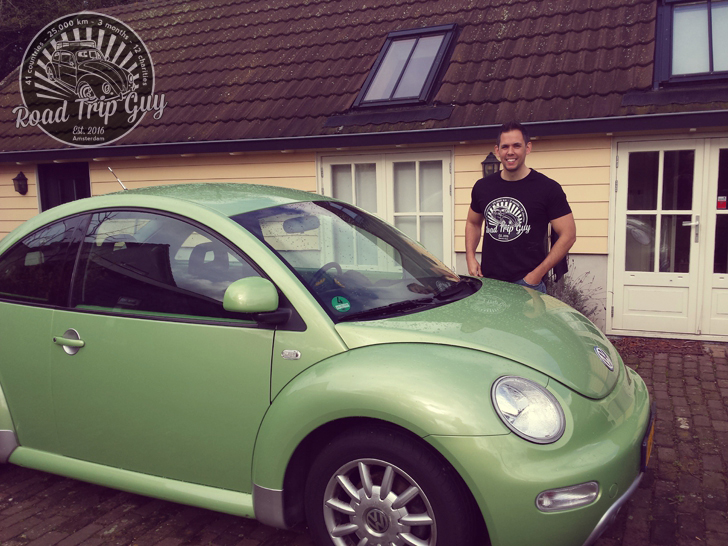 Get to know Lazy Louie
A Volkswagen Beetle 2.0, Louie was built in Germany in the year 2000 and he has been waiting for this trip all of his life. Amazingly charming and extremely stylish, he has a rare cybergreen metallic colour and can manage 116 Horse Power. Interesting stuff, for car fans. But for me, none of this really matters. Sure, I need a reliable car that is going to get me where I need to be during the 3 months journey. But for me, I also wanted a car that had a touch of character too. Therefore we will be making some small modifications to Louie to give him that special stylish vintage look. More about that in our next blogpost.
I think that it will only be a matter of time before Louie and I will become the best of friends. Well, unless he gets me into any trouble that is.. in the middle of nowhere.. with wild animals wanting to eat me!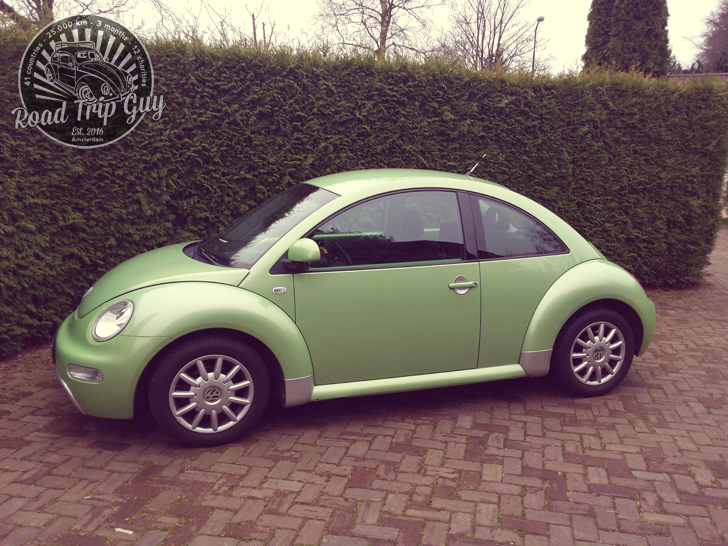 What will Lazy Louie and I be up to?
There is quite a lot that is going to be expected of Louie during our time together. Our ultimate road trip will be spread across a 3 month period. We are going to be driving over 25,000Km and through 41 different countries. Not only am I relying on Louie to get me safely around all of these fascinating places, but I am also using his as the Ambassador for the 12 charities that are involved with the trip and to help reach my 7 personal goals. A big task for such a small car, but I'm sure we will manage it together.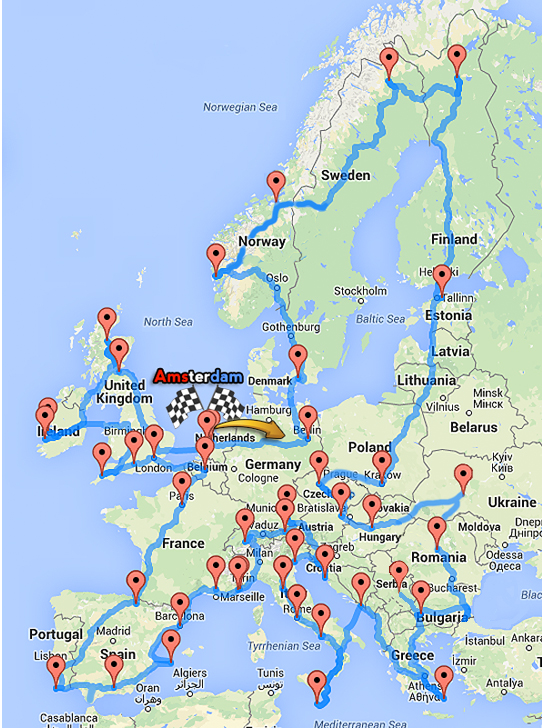 So, with the time coming nearer to set off and experience the road trip of a lifetime, Louie and I are getting ready. I am sure that we are going to have an amazing time together and we hope that you follow our amazing adventure online. Of course, we will meet up with our readers along the way so if you want to say hello to Louie and take a nice selfie you are most welcome!