I know the title talks about a description of what a great road trip in Iceland is like but at this moment, I am finding it hard to articulate my words on what I imagine it would really feel like. Apart from the fact that I am making it a quest to visit 41 countries on my european road trip, I would say my interest in Iceland was founded from the endless testimonials I heard from my fellow road trippers. My road trip ambitions for 2018 will surely include a road trip in Iceland.
Welkom to Iceland, road trippers!
From the countless effervescent rainbows, to the bustling and gurgling waterfalls, the ice capped stunning mountains. Within minutes of starting a road trip in Iceland, there will definitely be an uplifting of your spirits as the view of ice on ice is stunning. Most people tend to schedule a visit to Iceland for the winter months just to catch a sight of the popular Northern Lights also known as the Aurora borealis. However, I would suggest that the best time to embark on a road trip in Iceland is during the summer and you get to see unending days due to the sun not setting.
If you are planning a longer road trip, I recommend this 9 day Icelandic road trip. You will not regret it!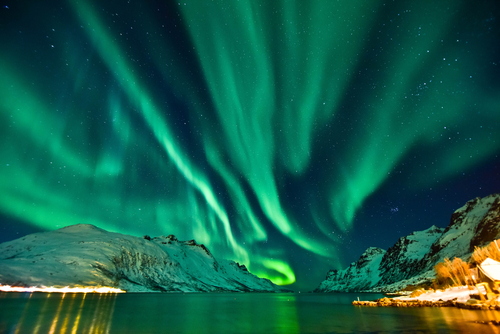 Land of the midnight sun
The closeness of Iceland to the Arctic Circle fetched it the famous name of "The Land of the Midnight Sun" as the sun almost never sets during the summer months. Therefore, between May and August be ready to have constant 24 hour days for driving down the 830 mile long Ring Road which encircles Iceland. This situation is just what you need for that road trip and would prefer not driving during the night time.
it is important to bring your sleeping mask. with 24 hour days your biological clock will have trouble finding a rhythm. The mask will let you sleep comfortable whilst its light outside.
As a road tripper, I tend to think that the final destination is not what matters rather, it is the journey taken there that matters. In this situation, Iceland definitely fits the bill. On a road trip in Iceland, you can spend countless days driving around exploring what the country has to offer while we sleeping in cheap accommodation every night. To make sure you stay in your budget, check out out this detailed blogpost on which expenses you will encounter during your holiday in Iceland.
Make sure you find the right vehicle
I think the best thing about a road trip is navigating the unfamiliar roads with nothing but your GPS, tourist maps and the occasional asking locals for directions to find your path. This is all part of a learning experience as you not only get to interact with new people, you get to know more about yourself and how adaptable you can be. You can always pre-book your favorite road trip car  to save yourself the hassle of looking for a vehicle on your arrival at the airport. By using EasyTerra you can quickly check the most affordable rental cars available!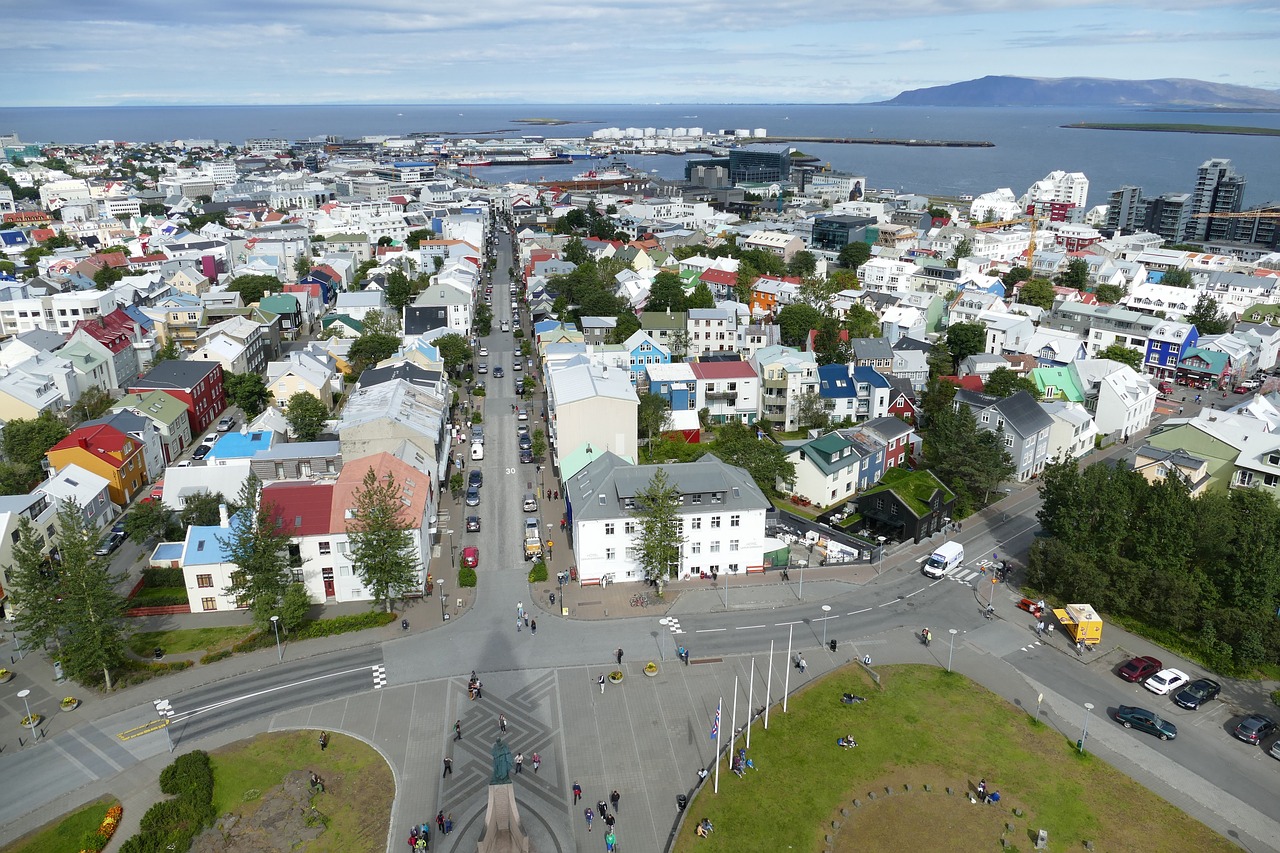 The route of the Golden Circle
Inform the car hire service that you will be arriving within a specific time and someone will be waiting at the airport to hand over the keys. Then your journey across Ring road can begin. The first sight that greets you as soon as you leave the Keflavik International Airport and start your road trip journey will be wild expanses of land that look like they have not being touched by man.
(Related: Alternative to the Blue Lagoon)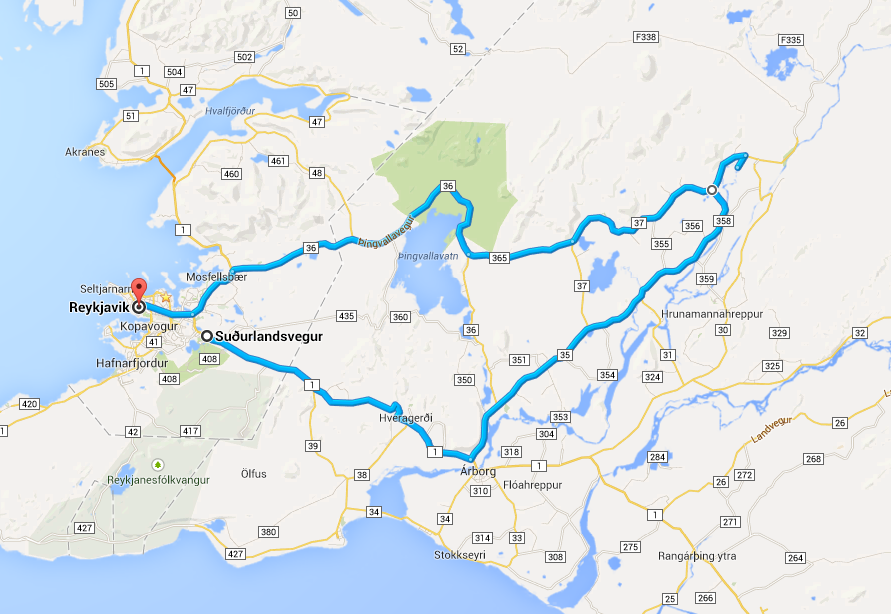 How to get to the Golden Circle
As soon as we left the airport, we made our way to the famed Golden Circle for some exploration. In it we found the Thingvellir National Park which happens to be home to the ancient Icelandic Parliament. Iceland maybe in Europe but what is definitely surprising is that it borders North America as well. Although the rift is quite visible, it is almost like you can cross over from the continent of Europe to that of North America.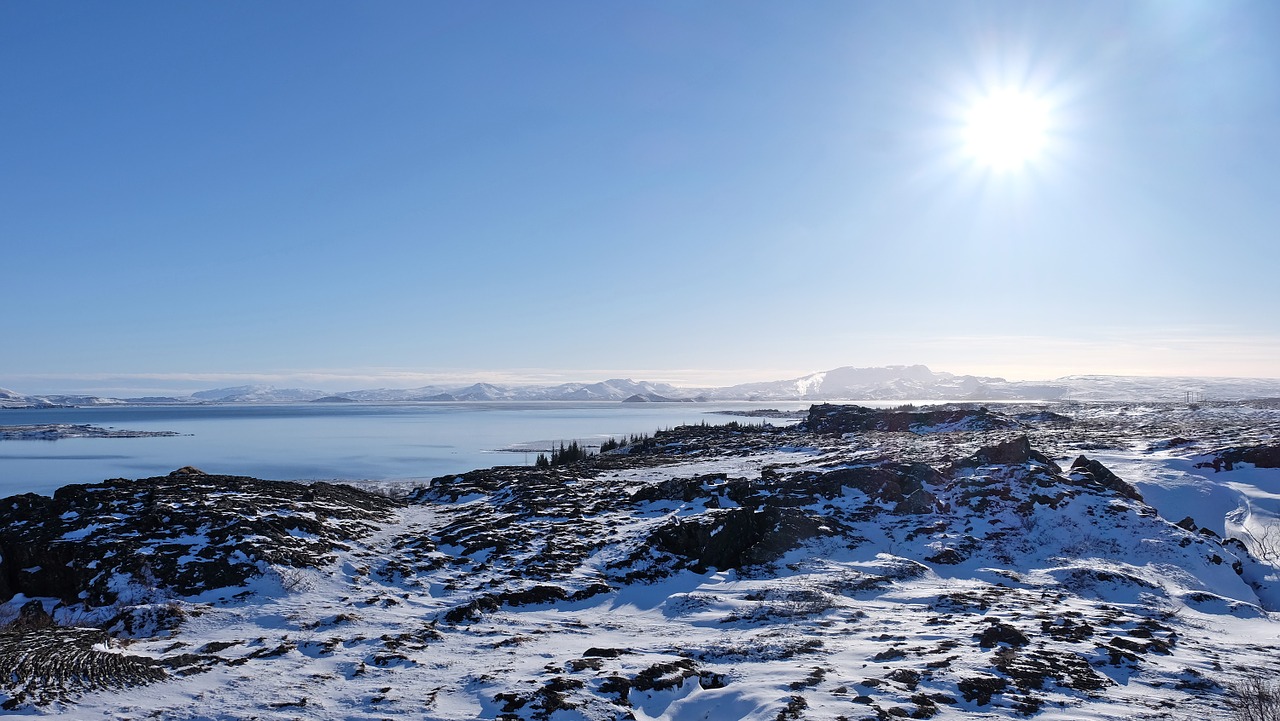 The original Geysir
A bit of history lesson: All Geysir hot springs in the world were named such because of the hot spring area in Iceland. You cannot talk about having a road trip in Iceland without this being a part of your travel plan. Although the geysirs here are now dormant, you can find a lot of hot springs there. A feast for your eyes would be watching the highest Geysir known as Strokkur erupt.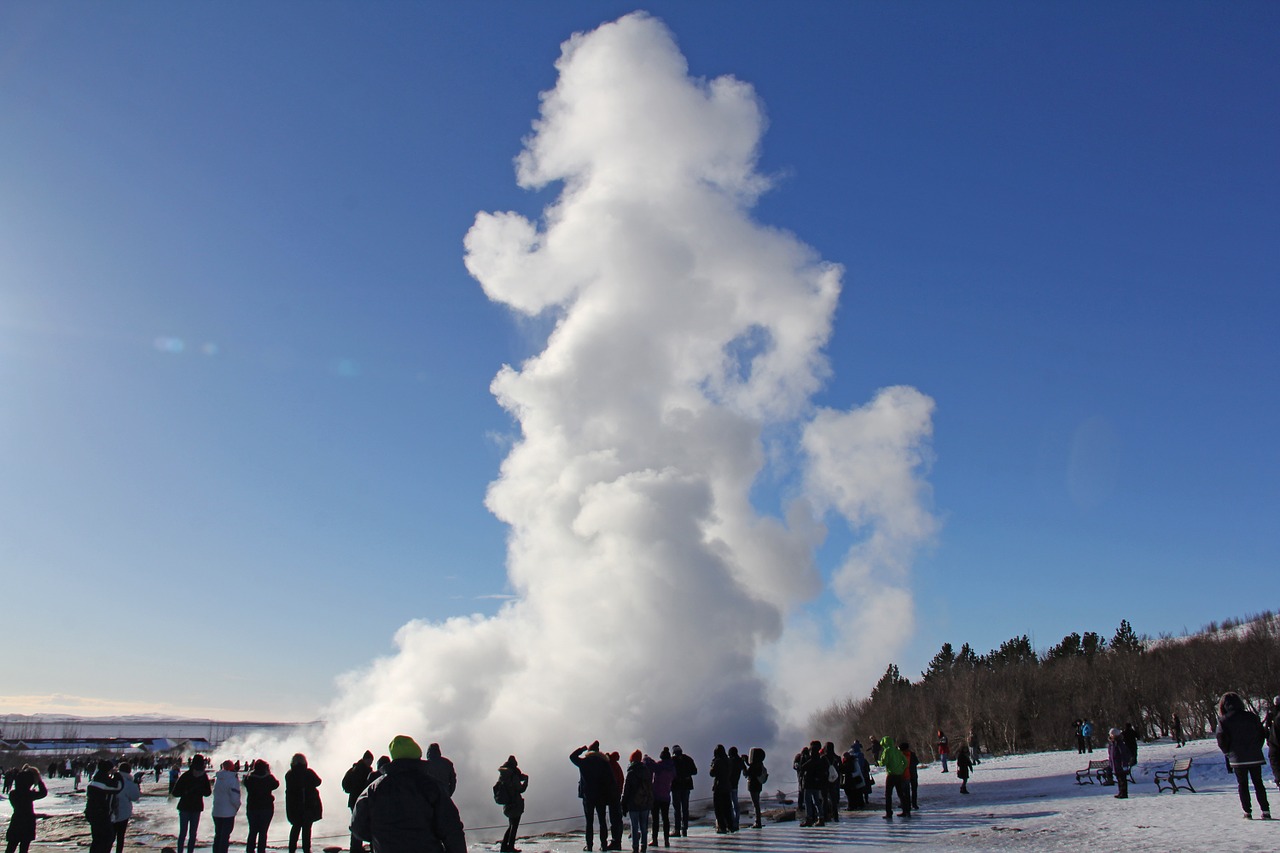 Indescribable Gullfloss Waterfall
The English language certainly has a lot of words but I really don't think I can pinpoint the right word to use to describe Gullfloss Waterfall. Maybe something Icelandic would suffice but I'm not actually the best in that area. The strength of the waters falling down the cliff create a beautiful site but be sure to check out the other waterfalls close by such as Skogafoss. Interested in a day on the water as well? You can combine this tour with a great whale watching tour as well.