Ukraine Train Tickets – How to Buy Online
During my stay in the Ukraine (blogpost: 25,000 Km. Europe Road Trip Part 10: Visiting Ukraine) I visited the cities of Kiev and Odessa by train. Although, road tripping in Ukraine is an amazing experience, some of the roads are in such a bad condition that a relaxing train ride for a day out is the perfect way to ease your mind.
In this blog post I will write how you can travel by train in the Ukraine and which steps you need to follow to make sure you have a pleasant travel through out the beautiful landscapes.
Ukraine Train Tickets:

 Where do I buy a ticket?
Booking a train ticket for your travels through Ukraine is actually very easy. You can visit the official website Booking.UA and buy your ticket online. First, change the language settings to English and select the route you wish to travel.
Selecting a route
Keep in mind that when you are filling in the city names, these should be written according to the Ukrainian English version. Therefore, Kiev is Kyiv and so on. This might be confusing a bit, but if your city name does not show up just Google it. You will see the alternative names at almost every Wikipedia page. Include a date, time and if you wish the trip to be a round trip.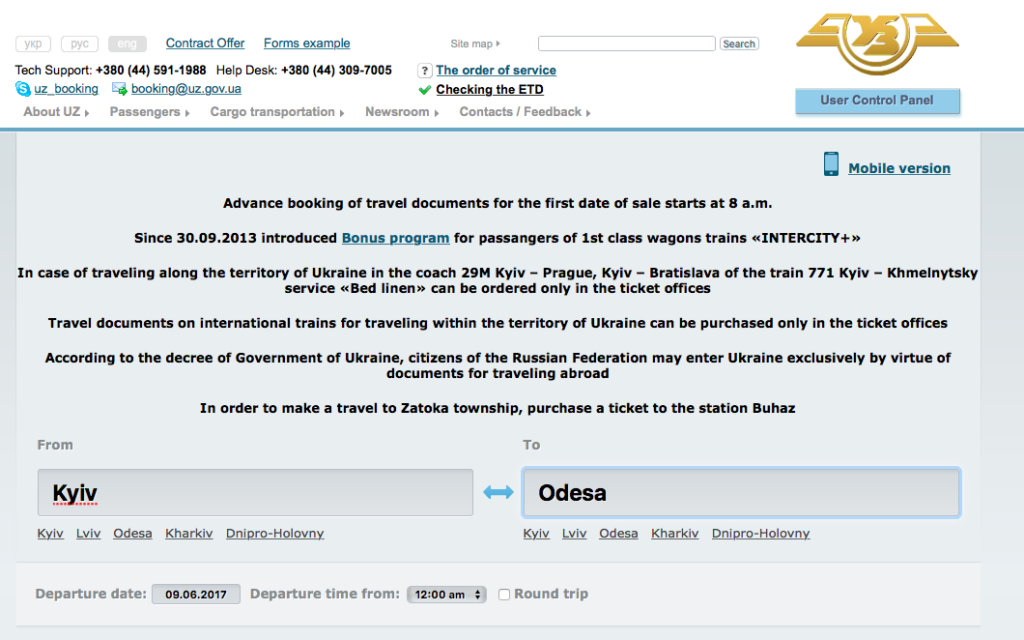 Selecting the train and seating
Once you have determined your route you can see which trains are available for you. Don't worry if Kiev is not the first name on the route. This only means that Kiev is a stop between another city and Odessa. I recommend you choose the intercities as they are much faster, have a catering service on board and free internet Wifi.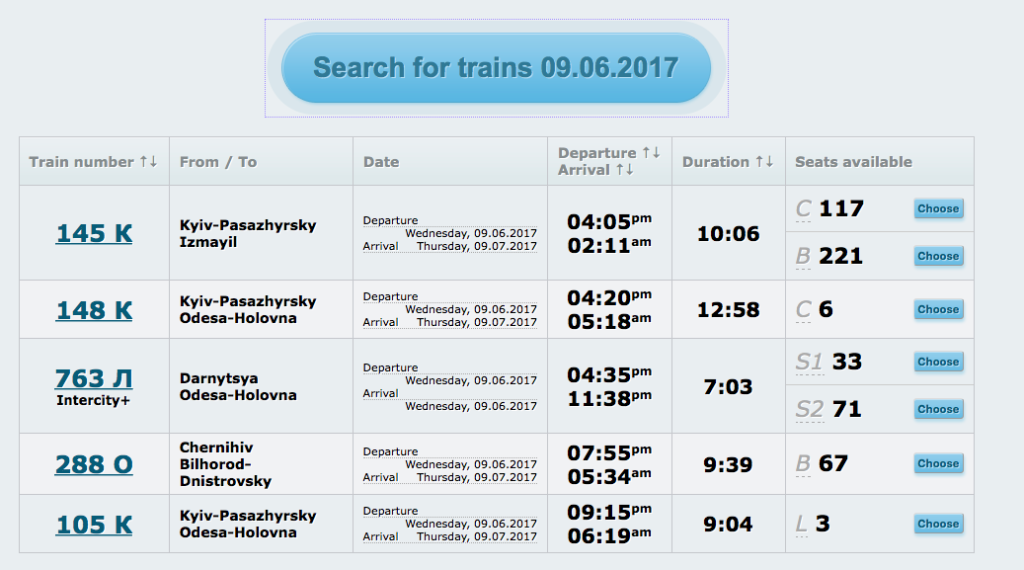 Select your seat in either first class or second class and you are good to go. Some of the long distance trains also over sleep cabins, so if you have a night train you might want to consider this option.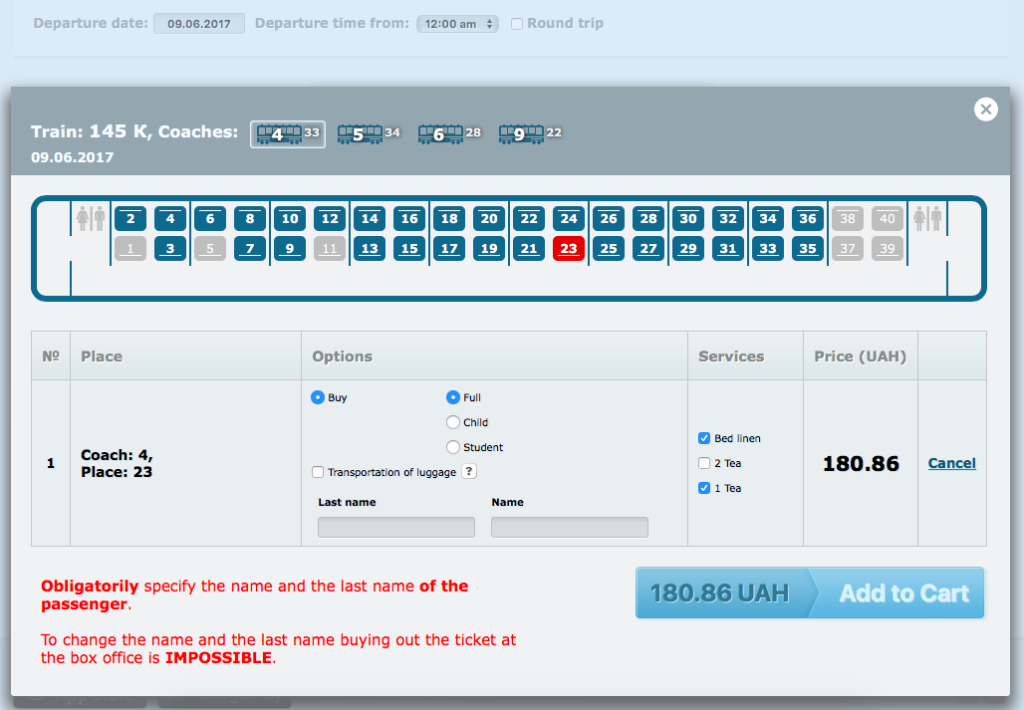 Paying and printing
Once you have selected your seat you can then add this seat to your shopping card, checkout and just pay with your credit card. It is a simple as that! You will receive your tickets in your mailbox. Print it out, make sure your first and last name are correct and bring your passport with you as you will need to identify yourself when they are checking your ticket.
Relax, sitback and enjoy your amazing travel by train in the Ukraine!