Transalpina Romania – The big brother of the Transfagarasan
When you think of famous roads in Eastern Europe you instantly think of the Transfagarasan Highway in Romania. But did you know that this famous serpentine mountain road actually has a big brother? And with big brother, I mean the BIG brother. Welcome to the Transalpina Romania Road. The oldest and highest mountains passage in Romania.
History
The Transalpina road was built by Roman armies during their war campaigns at the capital of Dacia. The road is at its highest point almost 7000 feet (2140 m) high and a stunning 139 km long, taking you straight through the Carpathian Mountains.
After the war, the Romans used the road to transport supplies and gold from the Transylvania region, back to Rome.
In 1930 the road received its first pavement and is till this day still being used daily by transport and civilian traffic.
Route
It begins in the city of Saliste (Sibiu country) and ends in Novaci (Gorj county). The best period to visit this road is in the first week of June till the end of October. During the winter the Transalpina road and Transfagarasan road will be shut down, due to the heavy snowfall.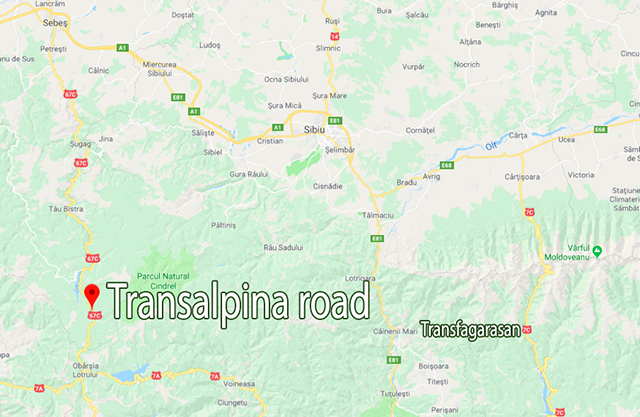 It will take you approximately 3 hours to drive the entire route and although the roads are in good condition, you will encounter some very deep holes along the way.
Things to See
Lake Oasa
This artificial lake is also known as the Oasa Reservoir and contains a stunning 136 million cubic meters of water. It was formed after damming the Seber River. It has been powering the underground power plant at Galceag for the last 30 years.
Cindrel Natural Park
The landscape of the Cindrel Mountains is absolutely breath-taking. It has a wide variety of forests, blueberry and cranberry plants and large trees. It is also an active Fauna like wolves, wild cates, wild boars and lynxes, which a roaming in the wild.
Horezu Monastery
Founded in 1690, the Horezy Monastery is inscribed by UNESCO on its list of World Heritage Sites. It is a popular tourist destination and the architecture is a very unique "Brâncovenesc style".