The Ultimate Pacific Coast Highway Road Trip Itinerary
The USA is known for many things from celebrities to some of the most amazing national parks to be found anywhere. Therefore, it can be difficult to determine how to see the best sights the country has to offer. If you want to really get into the American site seeing experience, there is no better way than with a good road trip in California!
Pacific Coast Highway
Movies often depict the main character riding along the rocky cliff faces of the ocean. Many wonders where such a truly unique experience exists, but you can find it along the Pacific Coast Highway.
This highway stretches from L.A. to the Oregon State line. No matter where your travels take you through the state you are sure to be able to find the highway and enjoy the spectacular scenery along the way. Keep your eyes open as you will see the most amazing road trip cars on this famous highway!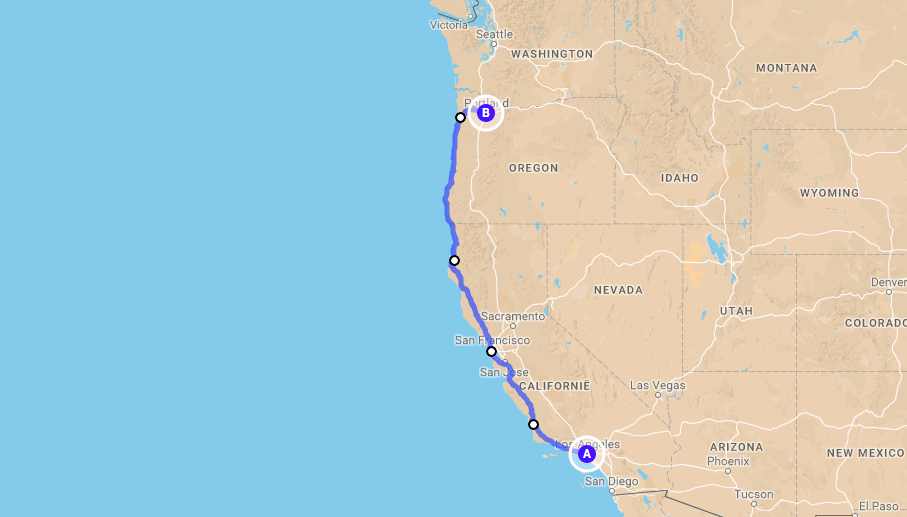 Drivers should be warned however before venturing onto the highway, that this is no expressway. This drive is for those that want to take it slow and enjoy the experience of the ocean air and hear the waves lap against the seashore. Once the sun goes down you will need to find a place to sleep and there is no better place to rest your weary head than the iconic Madonna Inn in San Luis Obispo, CA. This inn features themed rooms and each room is uniquely designed. For good eats, you will also not want to miss the Splash Café in Pismo Beach.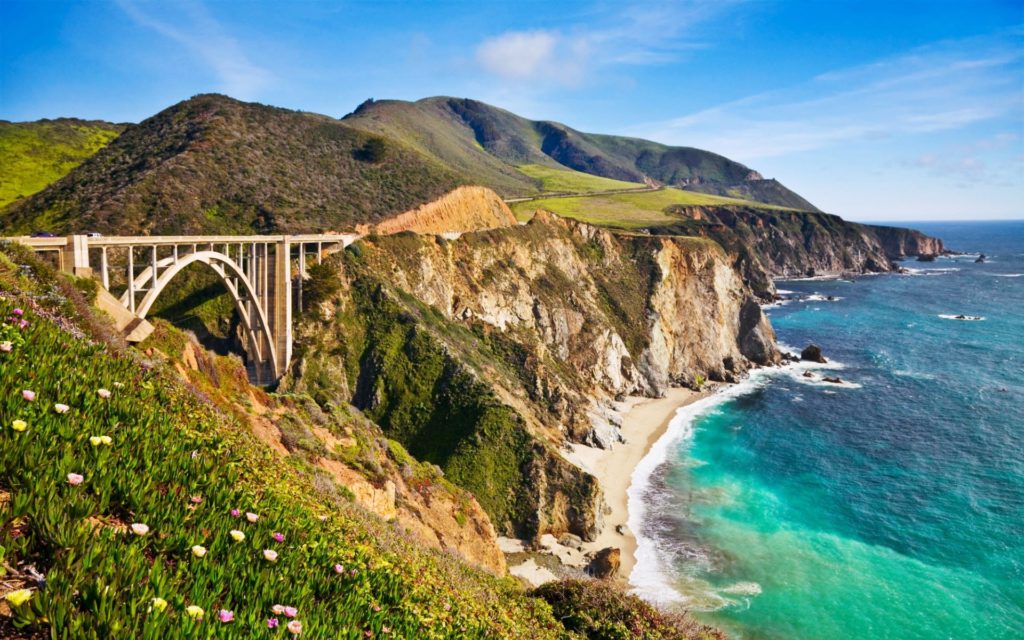 Redwood Highway
As much as coastal living is a part of a road trip in California, so is the redwood trees that are found in their largest concentration within the state. California is home to Redwood National Forest which unfortunately has recently lost one of its icons, the Drive Thru Redwood, but even though you can no longer drive through a redwood, these truly remarkable giants should not be missed.
Redwood Highway begins in San Francisco and winds its way through both national and state parks while you drive through the oldest, largest, and most protected trees on the planet. While driving among the redwoods is amazing enough, a chance to stay beneath them can be an even better experience. The true outdoors seeker will not want to miss the chance to camp within Redwood National Park. For a very small camping fee, you are welcome to have that ultimate redwood experience, but some people prefer a bit more modern accommodation. The Redwood Inn in Garberville, CA gives you the chance to sleep among the redwood, but also the chance to stay at a remarkably stylish, yet historic inn.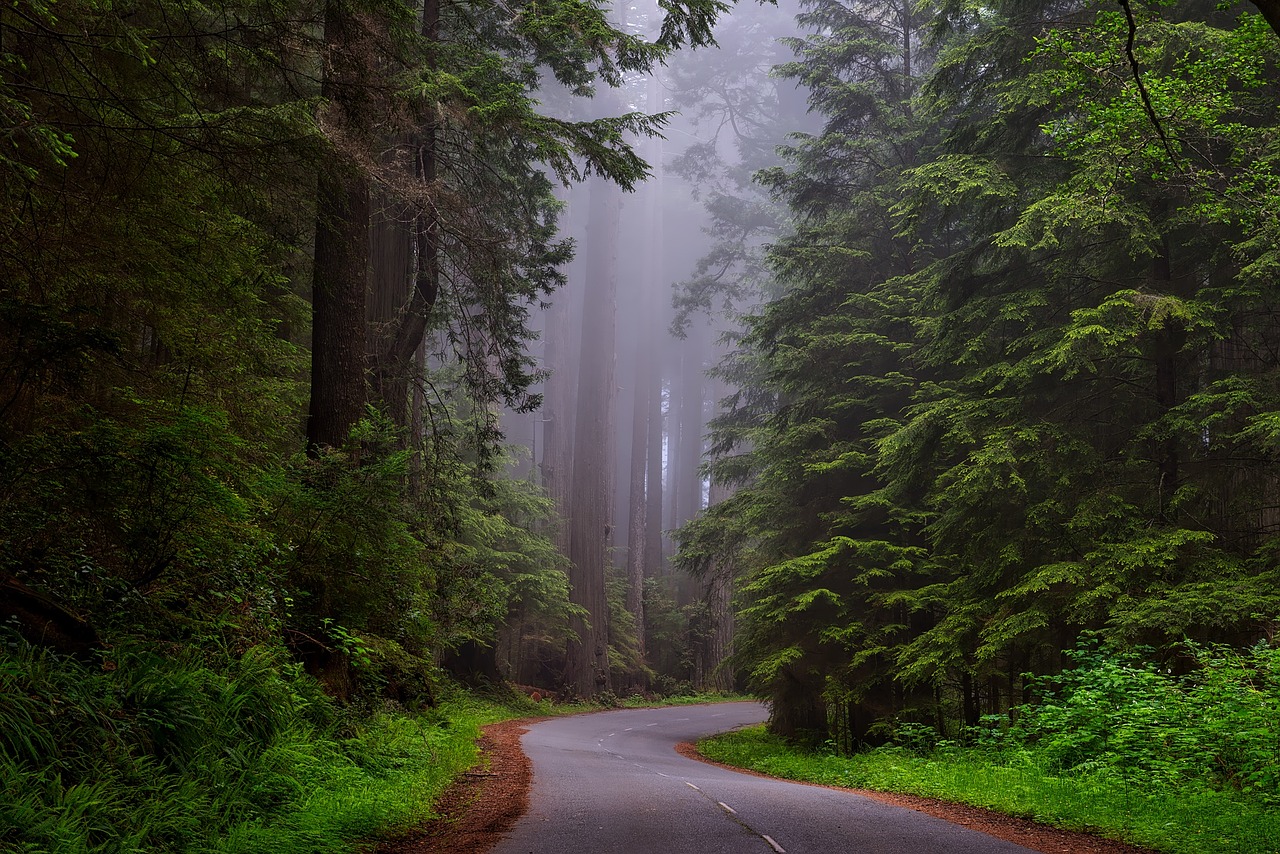 Sacramento To Eureka
There is enough glitz and glamour in the southern part of California to make your head spin. If you are looking for an experience that allows for more natural beauty, a road trip from Sacramento to Eureka may be just the ticket. The trip will begin in Sacramento which was the central location for the famous Gold Rush. You will then wind your way through the Sierra Nevada and along the way do not forget to stop into the famous Sierra Nevada Brewery in Chico for artfully crafted Ale.
On this road trip, you will get the chance to see volcanoes if you know where to stop. Drakesbad-Lassen Volcanic National Park gives you the opportunity to get up close and personal with volcanoes. There has not been an eruption for quite a long time, so you need not worry about evacuations. The park allows for camping, so if the outdoors is calling, answering that call within this national park is the perfect solution. You will also be happy to hear that the location of the park allows for an unbelievable star gazing experience, so do try to spend some time looking up throughout the night.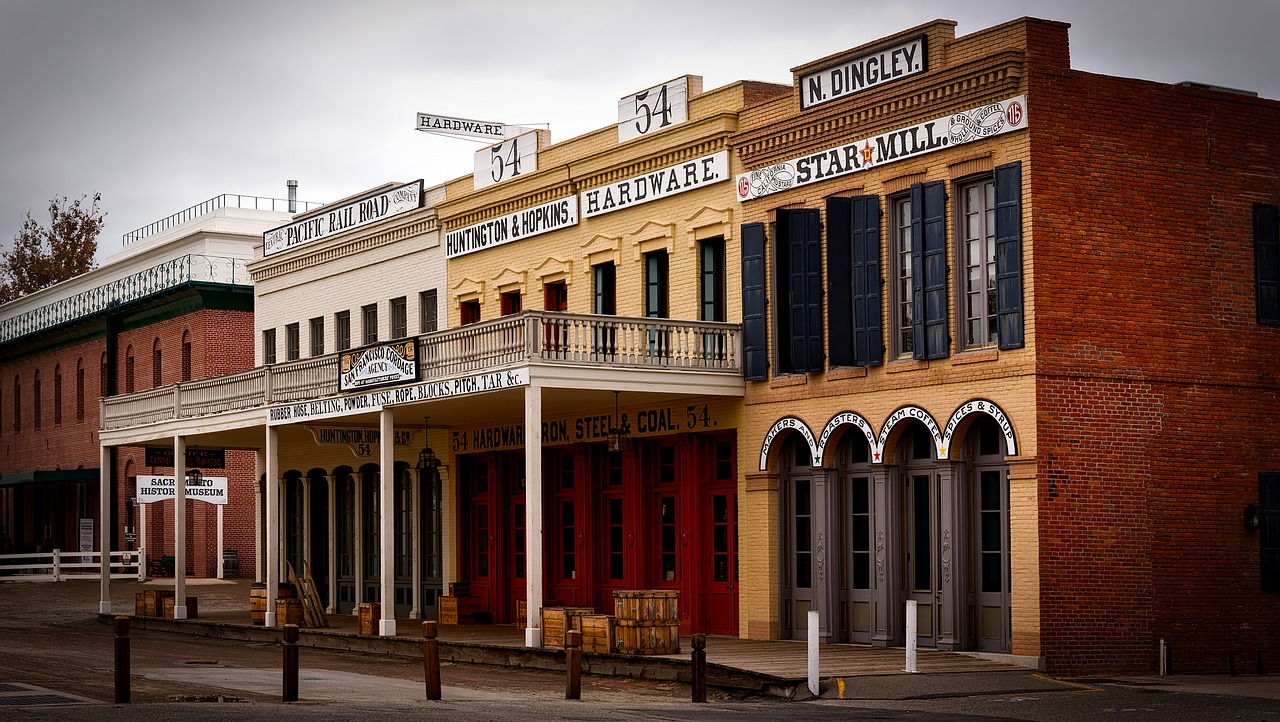 Safety Precautions
While on any road trip there are certain safety measures that should always be aware of. Road trips can take us out of our element in hopes of seeing something new and different. We can get so caught up that we forget about where we actually are. There is certainly no need for paranoia while road tripping. Simply be aware of where you are and who is around you.
TIPS:

1.) KEEP YOUR VALUABLES SAFELY LOCKED IN YOUR CAR. 

2.) MONEY MUST BE KEPT IN MULTIPLE PLACES. IN CASE THAT YOU LOSE SOME MONEY YOU WILL NOT LOSE ALL OF YOUR CASH.

3.) IT IS ALSO A GOOD IDEA TO HAVE EITHER AN EMERGENCY CREDIT CARD OR $ 100 DOLLARS IN CASH. STASH THIS MONEY IN AN INCONSPICUOUS PLACE IN YOUR VEHICLE.

4.) A GOOD PLACE TO PUT THE MONEY WOULD BE IN THE FIRST-AID KIT. IT IS A MUST-HAVE IN ANY CAR AND NOBODY WILL LOOK INSIDE FOR MONEY. 
Keep in mind, a well-planned road trip in California will allow for you to see everything you want to see.
Keep on driving, my fellow road trippers!