Ready to have an amazing USA road trip for just 1 USD per day? IMOOVA makes it possible!
Ok, ok – I know what you are thinking at the moment.
"Did I read the title too quickly or has The Road Trip Guy lost his mind? Surely it must-have been a spelling error when he wrote "1 USD per day" in the title! "
Fear not my fellow road trippers as I  (Sir DrivesAlot!), would not dare to give our loyal budget travellers misinformation when it comes to planning your amazing road trip adventures!
What is the catch?
I am glad you asked! There is none!
Honestly, as a low-budget road tripper myself I've always looked for the best deals when it comes to accommodations, rentals and of course well-know landmarks.
Of all these deals I always had trouble with finding the best deals when it comes to renting a suitable car.  Spending hours upon hours on different rental websites trying to find the best deals was exhausting!
How did I solve this problem?
In comes IMOOVA!
What is IMOOVA?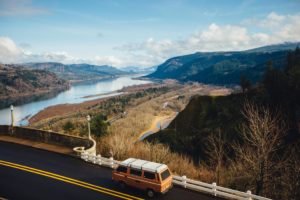 Before I explain what IMOOVA is all about let me ask you one question:
What is the number one complaint when it comes to renting cars for large road trips?
I will let you think for a second..
Ready?
The number one complaint for renting a car for a large road trip is the drop-off point!
Nobody likes to drive in a straight line and have 50% of your road travel be the same route but backwards. What a waste of money right?
And even though some rental companies offer a drop-off service that allows you to bring the vehicle to a different location they will charge you a small fortune.
Why is it so expensive?
Simple – They need to hire drivers and truckers to bring the vehicle back to its original destination.
Hmmm – That sucks big time.
If only there was a way to have those high return cost reduced. Wouldn't road trips become much more affordable and fun?
Well, that's what the good people of IMOOVA thought as well!
Almost 15 years ago a rental company approached director William Brice and asked him the following question;
"William, can you please help use move some vehicles one way? We will not charge you a single dollar, you get a free trip and we save a lot of money on driver and trucker cost. What do you think?"
William liked the idea so much that after the trip he made a website offering this amazing and affordable way of road tripping and the rest is history.
With IMOOVA you become the relocater!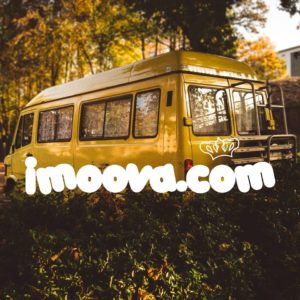 Starting from 1 USD per day, Imoova.com will allow you to find different suppliers that are in need of relocating their vehicles.
The best part?
They also match your holiday trip and dates to make sure you get the best relocation deals.
You will find the best prices for trips in New Zealand, The United States of America, Australia and Europe and with their Australian based call centre you can travel without any worries.
For the USA these hours are:
West Coast: 2.30pm to midnight
Central: 4.30pm to 2am
East Coast: 5.30pm to 3am
No deals available for your destination? No problem!
Join the waitlist and you will be updated trough their SMS and e-mail service when a suitable match for your trip comes up.
Final Words
And there you have it! The next time you plan your amazing road trip make sure you always check IMOOVA to make sure you receive the best deals for your favorite route.
Keep on driving, road trippers!