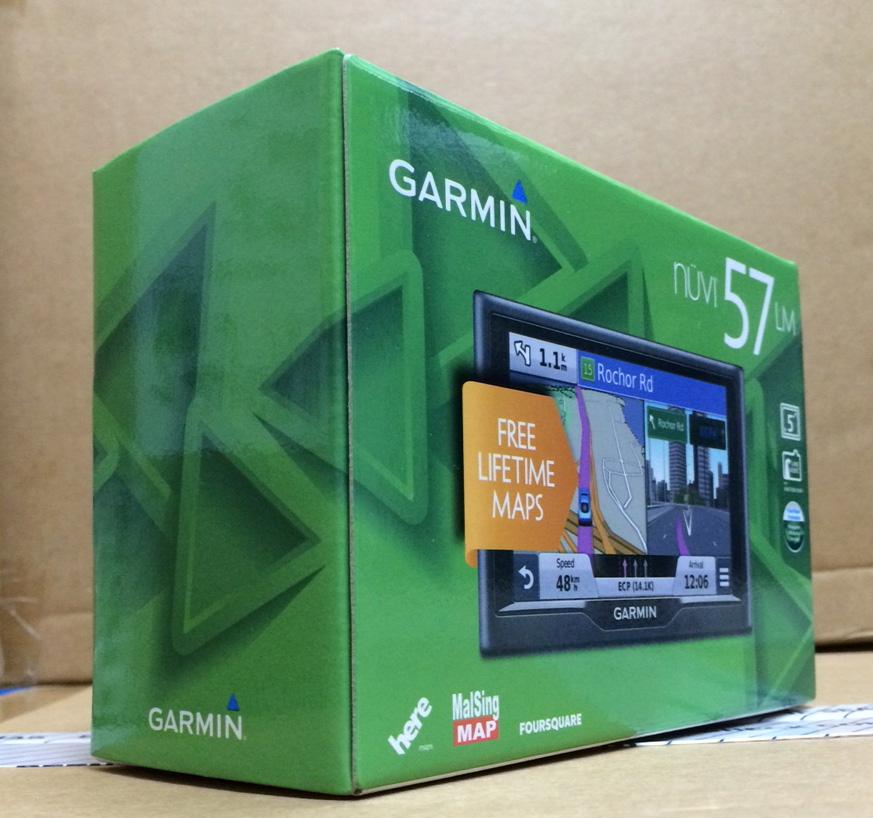 I get it, you are an expert driver.
You don't need a navigator.
That is all great, but you know what else is great?
You really want to know?
Not getting lost on your adventure!
Let's be honest here. You don't buy a navigator for your daily drives towards your work or family. Those routes you can drive blindfolded, upside down in a UK old-timer with the driver's seat on the left side.
No, you purchased a Garmin to hit the road! To explore new cities and experience some adventure!
Ok, another reason could be to not get late at that important job interview, but you get what I mean!
After using the Garmin myself during my travels I though it would be a good idea to share my insights in this Garmin Nuvi 57lm Review.
$189.99
in stock
3 new from $171.99
7 used from $83.00
Amazon.com
Free shipping
Last updated on February 21, 2020 3:10 am
Get Your Free LifeTime Maps Edition Now – Check the latest price!
Benefits of the Garmin Nuvi 57lm?
Now that you already have the Garmin in mind, you must be wondering why should you get in the first place, right?
There are various reasons that may compel you to buy any Garmin product.
Spoiler Alert: Garmin Fanyboy Here!
I have listed a few of the advantages of the Garmin Nuvi 57lm in this section according to their website:
This system will warn you against a sensitive area like schools or hospitals
This means, you can slow down as per the speed requirement
That suggests, it will also provide the information for speed limits in unfamiliar places
You can monitor all services within the car
Garmin Real Directions – The "spoken" guide uses recognizable landmarks, buildings and traffic lights.
Long battery life when not connected. Up to 2 hours.
Foursquare Data – Always have the latest information on nearby restaurants and gas stations without leaving the map
Want to Read More Benefits of the Garmin Nuvi 57lm? – Click here!
Features of the Garmin Nüvi 57lm
To create a solid and informative Garmin Nüvi 57lm Review, I have tried my best to examine each and every feature of this tool.
Design – It has a simple design, one that facilitates easy reading, so that people of all ages can make use of it. This is no rocket science and its screen makes it very clear.This is a great feature, as I have zero patience when it comes to installing electronic devices! And I am sure many of our readers have as well! 😉
Technology –It makes use of what is called Foursquare technology to locate places, shops and restaurants to name some. That is to say, their database has detailed information about most places of interest (POI) that help you locate them quickly.
Brand – Garmin is a well-known brand in the car accessory industry and you will not have a hard time using their products. The nuvi 57lm is no exception to this rule, as this product is easy to use too.
Functions – The addition of new features like Direct Access, which helps to pinpoint POI in a large area and lane assist with junction view program assists you with speed limits make it a product to look forward to. There are a couple of supplements that make it a deal for you. Things like Up Ahead inform you about food and gas, while School Zone warnings keep you cautious. What more can you expect from a GPS?
Budget – Thinking of buying it from a name brand will burn a hole in your pocket. Well, your concept will revolutionize if you ever chose to go with a Garmin. They are very realistically priced and are worth every penny that you put into. Yes, you must keep this as one of the main pointers that aid you deciding a product and undoubtedly, the Garmin nuvi 57lm will never let you down if you put your trust into it. But I am sure most Garmin users already know that one! 🙂
Read More About the Special Features – Click Here!
Pros
It guides you "like a friend," this is what Garmin says and that is what it does
This model comes with lifetime maps
You also get free updates
It has a widescreen of 5 inches which is clear to read. It makes a big difference.
Easy to install
Has a battery life of 2 hours. Much longer compared to using a GPS function on your mobile phone
Garmin Real Directions & Foursquare data to have all the latest information
Cons
As with any navigator, it gets a bit confused when traveling through big unknown cities & countries with a lot of construction en detours. It is nothing dramatic, and thankfully it still got me a lot quicker out of those situations compared to Google Navigation Maps.
(Related: Use this navigator for your next road trip in Italy, Spain, Canada or Portugal)
Installation of Garmin Nuvi 57lm – Free Manual
Installing your new Garmin Nuvi 57lm is not that difficult, but it does takes some time. You will need to download the latest software patches and connect the device to your wi-fi and computer. The instructions are easy to follow, but just incase you need some extra help you can download the installation manuals of the Garmin Nuvi 57lm below:
Important Safety and Product Information – Download
Owner's Manual – Download
Want to Read More Reviews from Customers? – Check the latest reviews!
My Verdict
By now, you may have got some knowledge about this gadget. Garmin as a brand has a very good reputation and with the Garmin Nuvi 57lm they sure hit a home run!
I was happy to use it during my travels and even though I always used Garmin before for my motorcycle trips, I was happy to see they can also provide a great system for traveling by car.
I used it in combination with my Galaxy Samsung Smartphone, but one of the key benefits of the GPS navigator is its battery life.
And we all hate how long it takes to charge our phone!
You use your smart phone for almost everything and with you are roaming like crazy, GPS on and Google Maps it drains your power at rapid speed. The Garmin Navigator would last several hours without a problem.
Long story short:
Is it a perfect GPS navigator? No, but it does get very close and to be honest I never found one that is. I have been using Garmin for years now (motorcycle and car) and I am still very satisfied with the high quality.
You will always encounter unexpected roadblocks or road works, but the Garmin helped me out of a few tights spots, when Google Maps was still goofing around.
Garmin Nuvi 57LM GPS Navigator Road Trip Guy Rating = 
(4.5 / 5)
Check out the latest prices on Amazon!
$189.99
in stock
3 new from $171.99
7 used from $83.00
Amazon.com
Free shipping
Last updated on February 21, 2020 3:10 am