Top 5 Best Roads and Mountain Passes of India
For many years, people have used mountain passes to their advantage in facilitating trade, war and migration to escape from the clutches of adversaries. If you have ever travelled over the mountain passes of India you will know you can experience some of the most amazing drives and views you will ever encounter on any road trip.
Now most people are familiar with the famous mountain passes of Europe, Africa, Canada and both North and South America. But did you know that India also has some amazing roads to drive on?
Some of them have become very popular with foreigners, and they surely pump up your adrenaline levels when you are cruising these stunning routes. It also helps that most passes are located in the famous Himalayas Mountain area!
Dungri La (Mana Pass)
To get through this mountain pass one would need to pass Rudraprayag, Badrinath, Mana Village, Ghastoli, Rattokona, Jagrao, Deotal Lake, and then reach Dungri La.
The Nanda Devi Biosphere Reserve is home to the Dungri La Pass. It offers a spectacular view of the summit of the Chaukhamba mountain. These roads are most suitable for motorcycles or a 4×4 car as some parts of the road are in bad condition.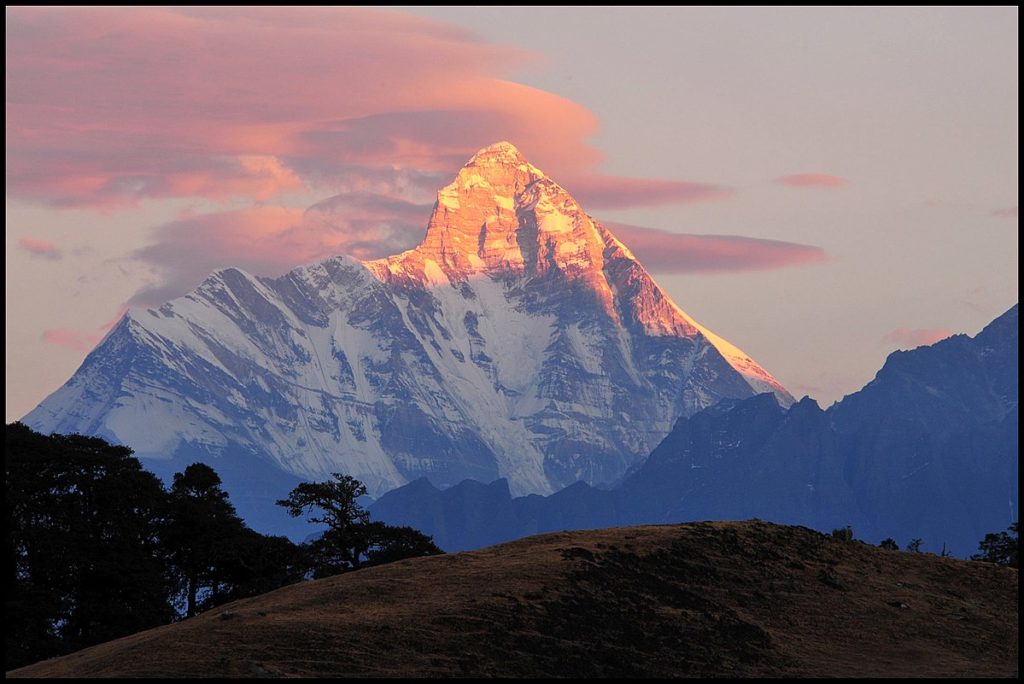 Special permission is required for use by civilians as this is exclusively reserved for the Indian armed forces as a supply route to feed personnel high above who protect the country's borders.
Khardung La
Was the highest motor-able road above sea level, and is still considered as the most adventurous and adrenaline pumping mountain pass in India.
There are no visible settlements around, the air is biting cold, with the mountain range beautifully barren and the Khardung La exciting to those who would dare.
Access is through Manali, Rohtang, Keylong, Baralacha, Lachung La, Tanglang Pass, Leh and tghen finally reach Khardung La.
Click here to check out some amazing Khardung La tours!
Chang La Pass
To reach Chang la one would need to take the same route as that of Khardung La, but at a point called Karu turn right to reach the picturesque Chang La Pass.
Referred as the gateway to the Chantang Plateau, it is the third highest mountain pass in India, which exudes a sense of adventurism whilst being silent around once you reach there.
It is not tiresome for man and machine to reach it and has the Pangong Lake and Hemis monastery as additional attractions for those who reach the Chang La Pass.
Rohtang Pass
Start off from Manali, pass through Palchn, Kothi, Marhi and then the Rohtang Pass which is the point beyond where you go ahead to reach Khardung La.
The pass is located in the Pir Pangal range and it is home to two famous and often visited sites the Beas Kund temple and the Buddhist shrine.
The views when you reach the Rohtang Pass are just picturesque and spectacular with the snow capped mountains silhouetting the skyline.
Nathu La Pass
The road to reach Nathu La Pass may not be up to standards compared to other accesses to all above passes but it compensates with a rugged beauty and a salubrious setting beating all others.
The reach Nathu La Pass one would need to pass Gangtok, then move onto Tsongo Lake, and arrive at the destination which is claimed by the mountain kingdom of Sikkim.
The Tsongo Lake, Chumbi valley, and the War Memorial are some of the additional attractions that would be coupled with the Nathu La Pass, which is a must visit for its sheer beauty in a rugged setting.
Final words
These are just five of the many mountain passes which India is bestowed with. There are many who trek or drive and ride up these mountain passes which are just an amazing adventure to drive. When the time comes to leave the place it could be heart breaking, be prepared!
Have fun, drive safe, and make sure you also find a suitable guide to help you drive through these areas.