Best Front And Rear Dash Cam of 2020 [ Best Bang For The Buck! ]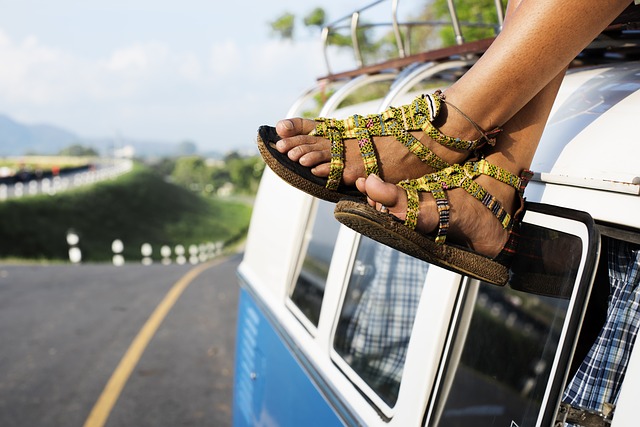 Once in a thousand years, humans would come up with an invention that's earth-shatteringly groundbreaking, it makes the whole world scream in joyous delight.
And one of those inventions is the rear and front dash cam…
Just kidding!
But, it's still a pretty awesome invention.
From documenting road trips (which is what I use it for mainly) to capturing parking accidents and insurance fraud, a dual lense dash cam system is an extremely useful device to have in your car.
I've been collecting a number of them, and here's my list of 5 of the best front and rear dash cams.
Extra: At the end of this article I will answer some of my readers questions on how to use the dash cam properly and how to use its footage in vlogs or on social media.
Interested? Keep reading!
VANTRUE N2 Pro – A Dash Cam That Records Front And Rear with Night Vision
VANTRUE is another company that seems to have an eye for producing some of the best front and rear dash cams in the marketplace.
For instance, their X1 and R3 are very good dash cams and so far, these models have been garnering an overwhelming number of favorable reviews from hundreds of customers.
Same goes with this N2 Pro model.
I love the video quality that the cameras churn out—both in gorgeous 1080p!
Video recording in glorious 4K is possible too with the front dash cam, but obviously you'll have to switch off the rear dash cam.
One little gripe, though, is that the recording's frame rate is only 30 fps if the front and rear dash cams are engaged simultaneously in 1080p.
If you want 1080p recording at 60 fps, once again, the rear one has to be turned off.
Unlike Z-EDGE's S3 model, this one is equipped with a night vision mode and the video quality in this mode is pretty remarkable.
During night-time driving, flip on the night vision mode and you should be able to clearly see the interior of your vehicle. It's awesome!
The audio quality is even more impressive. I'm not exaggerating when I say that it's able to pick up even the littlest of sounds.
What I would consider unimpressive about this camera is the screen size which is a tad smaller than I would've preferred.
The suction cup mountings are working fine thus far, but they don't seem solid. I have a feeling that they may not last very long….
And I'm also disappointed that it doesn't come with a micro SD card.
Check the latest price of the Venture N2 Pro here!
AKASO Mirror Dash Cam 1080P 5 Inch Touch Screen Dash (The Best Dual Dash Cam below 100 Bucks)
Out of all the 3 best front and rear dash camsunder $100 listed here, this one would be my top pick. Naturally, it's the priciest of the three. 


Its video/audio quality is the most superior of the three and I especially like the design which looks pretty neat and sleek.
The touch screen feature is delightfully responsive and lends a premium element to the product.
If you can't afford to get your hands on the S3 and N2 models by Z-EDGE and VENTURE respectively, then you might want to spend your money on this one.
Check the latest prices for the AKASO Mirror Dash Cam here!
What to look for when buying a good dash cam?
It sounds like a simple question but you might be surprised to hear that many customers are not happy with their purchased dash cam.
The main reason for their dissatisfaction?
Most road trippers, bikers and even day-to-day users of the dash-cam technology are not familiar with its qualities and functions. Most adventure travelers think that buying the cheapest camera for their travel vlogs will produce awesome quality. Most daily users buy the most expensive versions for their routine drive to work or pick up the kids.
In order to make the right decision you have to ask yourself the following question:
What is the goal of having a dash-cam in my car, van or motorcycle?
Once you have answers this question for yourself you can compare the Top 5 Best Front and Rear Dash Cams in this article and see what features, pros and cons and price matches your goal. 
Bonus tip for travelers:
If you are using the dash cam for social media I highly recommend you visit my vlog section. Here you can see how I got my footage using different types of camera's, including these dash cams.
It basically comes down to the following: If you are using a dash cam for your travels and documentaries you should aim for the best quality with the largest disk-space. You won't have to worry about changing any sd-disk during your travels. By using high quality you will be able to catch some amazing footage in HD fashion.
For example; during my travels in Bosnia there were huge forrest fires. It was everywhere!
This is of course a very dangerous situation to be in and me and my Volkswagen Beetle nearly escaped disaster. Thankfully, my HD-dash cam caught the whole ordeal and without me having to worry about getting low quality footage or running out of disk-space we made it out in one piece!
You can also see some amazing footage on The Road Trip Guy Instagram Page!
Bonus tip for daily users:
If you are planning to use a dash-cam for daily use you can focus on a mid-range dash-cam (like the AKASO Cam) that has enough disk-space and HD quality to storage a full week of traffic footage. It is cheap, simple and has decent quality to make sure that you always have that insurance protection for when an unfortunate accident happens. 
Dash Cam Accessories
Now that you have selected your new dash cam, it is time to check if all accessories are included. With the more expensive cams, a mount holder, cable and other attachment are part of the deal.
If this is not the case, do not worry!
I summarized the most important (and cheapest!) dash cam accessories for you to order. It includes cables, mount holders and more. Check it out!
Final Words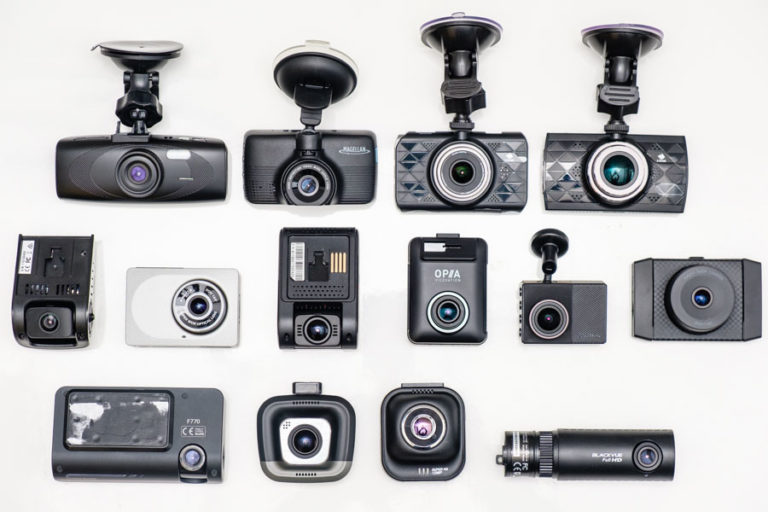 If you do buy one of these, it's a good idea to have it switched on at all times.
Apart from the fact that the cams offer you legal security while you're on the road, chances are you will across some amazing sceneries that deserve to be video recorded and shared on YouTube or on your own blog. Check out my blog posts for Trucker dash cams as well.