Best Anker Soundcore Mini Review – Bluetooth Speaker [2018 Edition]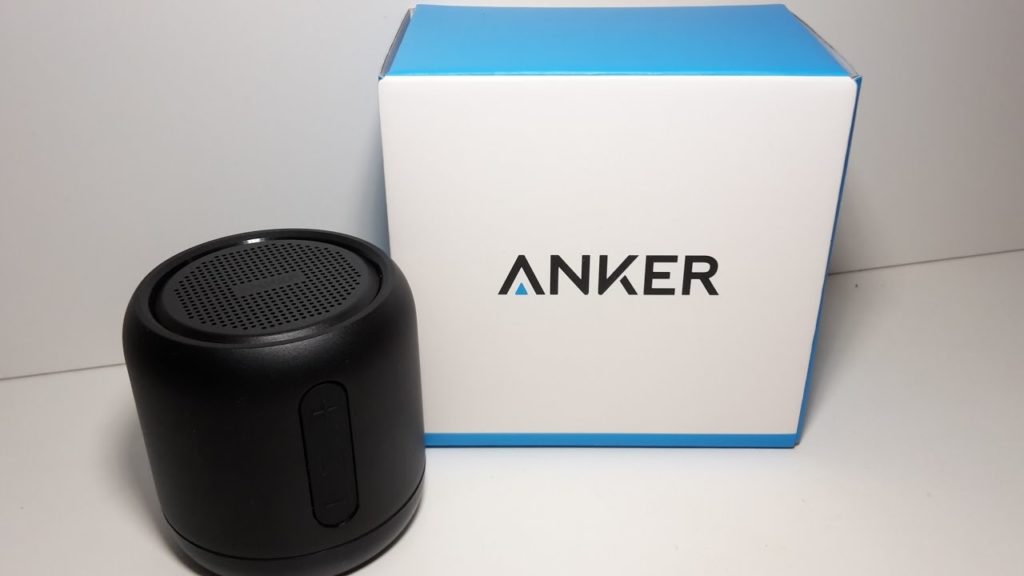 Are you tired of the wired speakers around your devices? If you are, then it is high time that you invest in the new age wireless speakers. Yes, we know that you already must have heard about them already, but were not sure of getting one till today. Don't worry, we have taken care of the testing part for you and recommend you the Anker SoundCore mini, Super-Portable Bluetooth Speaker.
These type of bluetooth speakers have been a miracle for any road trippers, hiker or vanlifer. They are small, easy to use and affordable. Now you have to keep in mind that it is a low-budget version of Anker, but that does not mean it can't be of great quality. Let's find out!
$29.88
1 new from $29.88
4 used from $17.99
Amazon.com
Free shipping
Last updated on April 23, 2018 10:56 pm
Benefits Of The Anker Soundcore Mini Bluetooth Speaker with FM Radio.
There is a lot to talk about the new generation of bluetooth speakers under 100 USD and if you pay to this segment, you will know it all the best cheap wireless speakers.
Genuinely, if you are looking for advantages of using the Anker SoundCore mini, then here are some pointers that can help you it with answering the question;
"What's the best bluetooth speaker on the market today?"
Let's find out, shall we?
With this Anker Sound core mini manual we found the following benefits:
You can connect your laptop, smartphone, tablet or computers to this device
No more mess because this is a wireless system
Highly portable and that is a plus for sure
It saves power and that means it can save your battery life as well
It is very easy to install and there is no need to have a technically inclination to do so
Not bad right?
Sure, but I am sure you will find the special features even more important. Let's see what makes the Anker SoundCore Mini so special.
Features Of The Anker Soundcore Mini Bluetooth Speaker 
If you are thinking of getting a Bluetooth speaker, why not consider this because it has what it takes to make a good speaker. That is correct, it has a compact size and that implies it is easy to carry around. You can transform any outdoor gathering into a fun filled party with this speaker. Wait, as there is more to this and we have recorded all of that in this section.
Design – It has a neat design that looks very attractive to everyone. The clear design and the orderly placement of the buttons lend it a beauty that is beyond explanation.
Sound – We agree with most people that say it has a great a sound because the advanced 5 Watt driver with a passive subwoofer makes it true. You will never have to worry about sound anymore for sure. Is it the best sounding portable bluetooth speaker? It Sure is!
Battery – Another remarkable thing that you must know is the amazing battery life of this speaker. It can entertain you for 15 long hours and if you are spending a night outdoors, then this can only add to its charm.
Speakerphone – Yes, you heard us right, as it can answer phones while playing music. The built in microphone certainly makes it worth the effort and you can activate voice commands as well with this one.
Controls – The Anker Soundcore has a set of organized controls that assist you operate the speaker. We assure you that will never find anything remotely as clean as this one. This does not make the least technical person apprehensive because of its simplicity.
Pros
It is available in different colors
Is small in size but is a powerhouse when it comes to performance
Seamless connectivity with Bluetooth 4.0
It can work well within 66 feet radius
You can make use of the AUX-In if you want as well
Has a noise cancellation microphone
Has micro SD slot
Backed by worry free 18 months warranty
Cons
You cannot hang it from you bag or backpack, as there is no attachment to it
No display screen
Anker Soundcore Mini Video Review
Our Verdict
$29.88
1 new from $29.88
4 used from $17.99
Amazon.com
Free shipping
Last updated on April 23, 2018 10:56 pm
To be more precise, the Anker SoundCore mini, Super-Portable Bluetooth Speaker is not just another speaker. It has more than it seems and only someone that has used it can be so sure of it. The sound is pretty good and it has been priced reasonably well, what more do you want?
It is important to remember that it is a simple product that will keep you entertained for hours during your travels. So, if you are in search of a quality low-budget Bluetooth speaker, then this has to be it.
We know it because we have we tried it first and then sharing it with you. Feel free to contribute to our thoughts via the comments section.
We want to know your thoughts about the Anker SoundCore Mini! Also check out our anker soundcore sport xl review!