How do you discover the beauty that the Philippines have to offer? Well there is only one answer and that is through a well planned road trip. You can decide to start your road trip in Philippines by driving your own car (probably the best way to get the full on experience without any inconveniences) or make use of public transport to get you to one tourist attraction after another. You might be excited to explore what this piece of Asia has to offer but be warned, traffic is really heavy during the week days so the best time if you can wait is to try exploring during the weekends when traffic is light.
About the Philippines
One thing I can tell you about the Philippines is that it is vast enough for you to plan out destination spots over the course of your road trip in Philippines. Over 7,107 islands are at your disposal to choose from and if this were not a road trip for exploration, I would have definitely spent most of time trying to discover all the secrets of just one island. Unfortunately, I had only a limited time to spend there.
So what do you need when on a road trip in Philippines: comfortable clothing, sturdy but comfortable shoes, a travel guide, handy camera and spare change for souvenirs. With the afore mentioned necessities in my arsenal, I set off on my road trip journey to the following places:
Making a visit to the Capital Manila
Manila is the capital of Philippines and I chose to start my journey here because that was where the international airport happened to be. The city happens to actually be one of the most talked about travel destinations on Trip Advisor as it has a rich history deeply rooted in its cultural heritage. I could definitely notice the influence of the Spanish settlers of the past in places like the Walled City (Intramuros), Manila Cathedral and San Agustin Church.
If you have a little time to spare, try visiting the Cavite historical sites during your road trip in Philippines as there is the Aguinaldo Shrine to get you interested in history. The Bonifacio Trial House in Maragondon that has been preserved and also the Tejeros Convention site in General Trias where you can have a look at some souvenirs.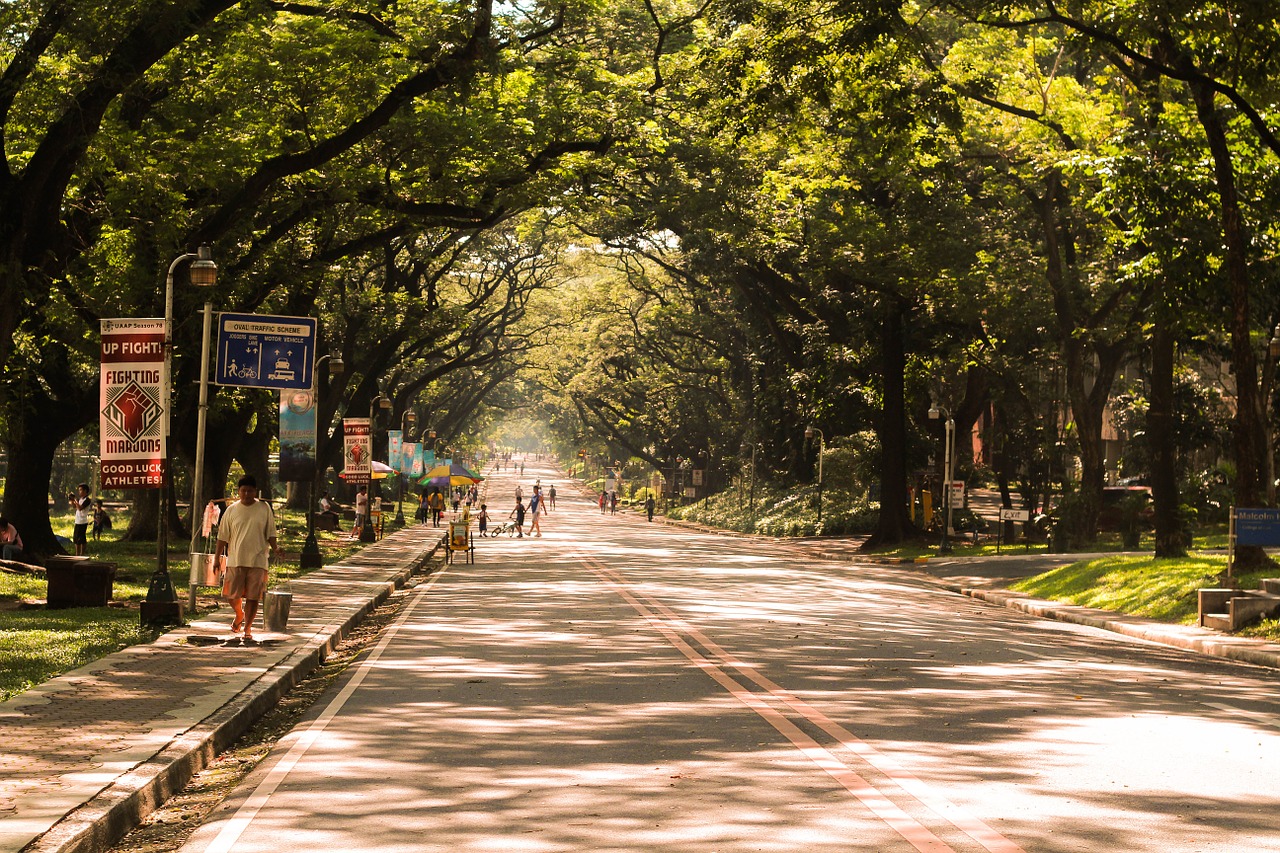 Showing my fun side at Laguna
After completing my exploration of what Manila had to offer, I focused my road trip in Philippines travel destination to the south east of Metro Manila which served as home to Laguna. Unlike Manila which can definitely be said to be an urban area, Laguna tries to attain a balance between its natural state and man-made structures. There are three things you can enjoy here:
Arts and Craft ( learn how to carve wood and make papier mache)
Relieve your childhood ( a trip to the amusement theme park Enchanted Kingdom is recommended)
Take a swim in cool waters ( visit the Pagsanjan Falls, Mt. Makiling, Taytay Falls, and wood carvings and papier mache of Paete)
More food than I could stomach at Pampanga
What is a road trip without encountering new local cuisines to stimulate your taste buds? Well if you are a foodie and your motivating factor for embarking on a road trip in Philippines was to have a taste of new food, then look no further than Pampanga. I decided to meet up with a fellow traveller I had previously spoken to on the site Meetup. Other alternatives to meet with locals or fellow travellers include Couchsurfing and Eat-With-a-Local. The dishes here varied from traditional Morcon, Batute Tugak (stuffed frogs) to exotic Pindang Kalabaw and Camaru (Mole Crickets). I really wasn't expecting to push my palate but I can definitely say when I had a taste of the Bringhe I could not stop myself from trying more of the cuisine on offer.
Unfortunately, my journey to Pampanga was made during the summer months so I was unable to witness the colourful events such as the Philippine International Hot-Air Balloon Fiesta and the Giant Lantern Festival held in February and December respectively. Since I was going to be missing this highlights I decided to bisit the Sandbox in Porac as well as the Clark Deca Wakeboard Park. What I can say about these two destination spots is that if you are not an adrenaline junkie or a thrill seeker than you would be better off elsewhere. The tallest swing in the country and the biggest roller coaster zipline in Asia can be found in Porac. Sadly, the queue in the Wakeboard Park discouraged me from embarking on a ride.
Learning History at Ilocos Region
Another treasure trove of culture on my road trip in Philippines was the northern region of Ilocos Sur. You might not know but its provincial capital known as Vigan was declared as a World Heritage Site due to is preservation of the Hispanic houses of previous settlers as well as the cobble-stoned streets.
By Sarah