Portugal is a beautiful country full of welcoming and passionate people. There are many places that are on the cannot miss list, but if you want to soak in the true spirit of Portugal, there is no better way than with a road trip.
A road trip in Portugal gives you the opportunity to be in control of your own destiny and go where you choose to. Spontaneity is great, but having some idea and direction to go in will help as well. Here is the perfect coastal Portugal road trip for you and all of your friends.
Time on the road: 8-9 hours
Distance : 810 km
Start : Porto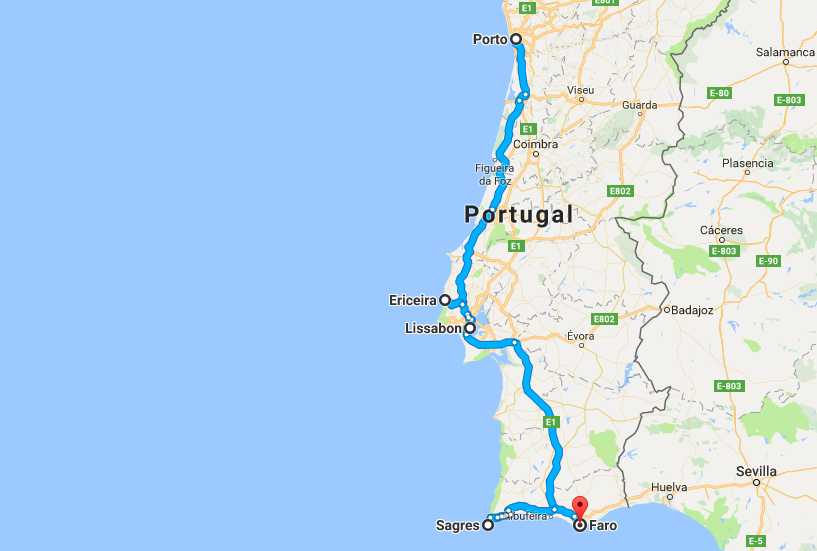 Porto to Faro by car
Our road trip in Portugal begins in the town of Porto. This route will take your directly along the west coast of Portugal and give you a chance to simply slow down and take in the scenery.
Head south from Porto and slowly make your way down to Figueira da Fez. In this town, you can find many attractions to take up some of your time, but if you find yourself in need of rest, just check into Paintshop Hostel.
It may worry some people to stay in a hostel, but this one does have an option to purchase a private room, so there is little to worry about.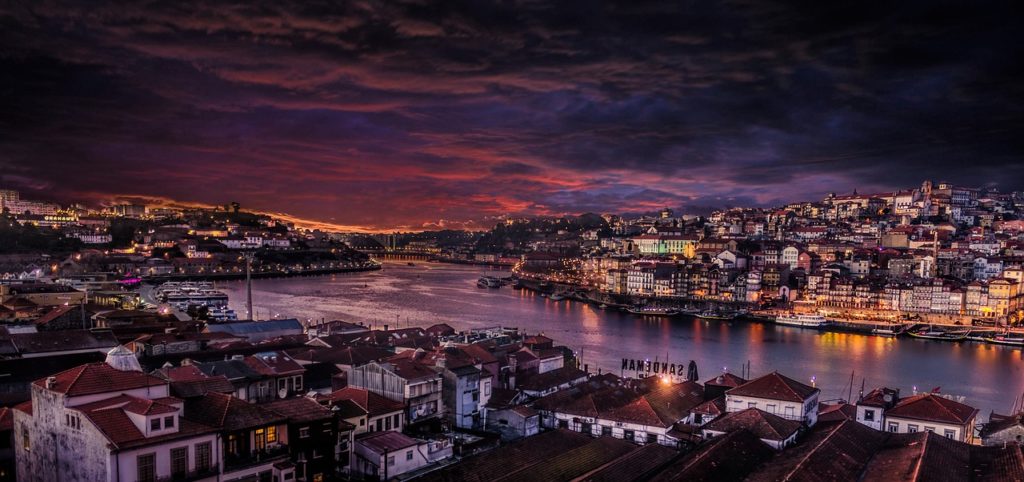 Ericeira
Once you feel well rested and ready for a new day, continue south toward Ericeira. This city is known for playing hostto the ASP World Tour Championship and being a mecca for those looking to ride the waves.
Take some time here to grab a bite to eat and enjoy the waves yourself. There is nothing more satisfying than owning the ocean from your surfboard and it is the perfect way to spend an afternoon or even most of the day.
If you have not caught all the waves you want or if you simply want a change of scenery, just down the road is Cascais. Another town known for surfing, Cascais is a quaint area to soak up the sun and enjoy a bit of shopping.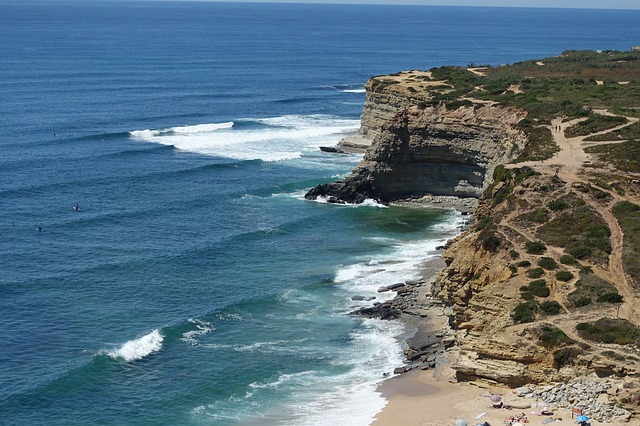 Lisbon
By this time, you will definitely be in need of some rest and just a short jaunt from Cascais is Lisbon. Lisbon is the beautiful capital of Portugal and they have many accommodation options for the weary traveler to choose from.
Whether you are looking to spend another night in a hostel or a quaint inn for a romantic night, you can find it here.
The nightlife in Lisbon is epic so be sure to save some of your energy to enjoy the many clubs and bars in the area. You can sleep in a little in the morning, so do not worry about staying out too late.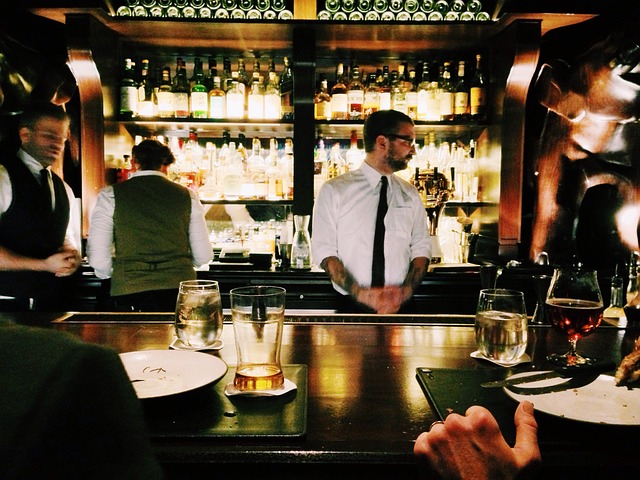 Sagres
It is always a good idea to take in a little history on any road trip and the place to find history on your road trip in Portugal is Sagres.
The road to Sagres will seem to take you away from your drive as you will have to turn back toward the coast to find it, but the side trip is well worth it. Here you will find more amazing views of the coast along with some more primo surfing spots.
One of the most notable historic areas in Sagres is Cobo de Sao Vintente. This Cliffside attraction maximizes the history of the area al while encompassing that remarkable coastal view that Portugal is famous for.
Faro
Your final stop on your epic road trip in Portugal is the city of Faro. Within this city, you will find an airport should you require a flight back home, but you will also find some attractions that should not be missed.
The area is dotted with ancient cathedrals that date back centuries. One of the most notable is Igreja de Nossa Senhora do Carmo. The church is spectacularly well-preserved despite being originally built in 1719, but scars are still visible from the 1755 earthquake that rocked the town.
This baroque style church was rebuilt and since has been lovingly maintaine as a tourist attraction for those seeking historical attractions.
Before you leave Faro and head home from your road trip in Portugal, you may also want to see the Museu Municipal.
The Renaissance style structure was at one time a Jewish Quarter House and has since been converted into a museum that houses works of art as well as artifacts found in the area. History comes alive in this city and there is no place better than Faro.
Your road trip in Portugal will take you to many places, but there is so much more to see in this vast country. Before considering hopping on a flight home or heading back the way you came, consider finding another route. There is so much to see and do, it would simply be a shame to not see it all.